Conservative Books and DVD's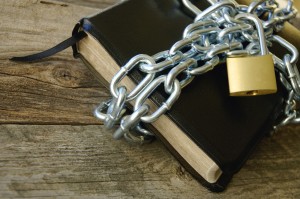 From the Congressional Prayer Caucus Foundation:
Members of Congress are standing together as front line defenders of faith in our nation's capital.
Congressional Prayer Caucus Co-Chair, Senator James Lankford, Senator Rubio and Senator Coons introduced a timely bipartisan Resolution to ensure America's commitment to promote religious freedom and condemn persecution based on faith. Read excerpts from the Resolution below.
This important Resolution comes just two weeks after the US Commission on International Religious Freedom (USCIRF) issued its Annual Report describing the alarming rise in religious persecution worldwide. Read the full report.
Excerpts from the Resolution:
Whereas the United States Congress has a proud history of promoting internationally recognized human rights; Whereas religious freedom is a fundamental human right of all people;
Whereas the free exercise of religion must stand for the right to practice any faith or to choose no faith at all;
Whereas every individual's rights to freedom of thought, conscience, and religion is guaranteed under the United Nations Universal Declaration of Human Rights, adopted at Paris December 10, 1948, and the International Covenant on Civil and Political Rights, adopted at New York December 16, 1966, which recognize, ''Everyone has the right to freedom of thought, conscience and religion; this right includes freedom to change his religion or belief, and freedom, either alone or in community with others and in public or private, to manifest his religion or belief in teaching, practice, worship and observance.'';
Whereas Congress has recognized that Christians, Yezidis, Shi'a, Turkmen, Shabak, Sabean-Mandeans, Kaka'i, and other religious and ethnic minorities in Iraq and Syria have faced genocide and other crimes against humanity perpetrated by the Islamic State of Iraq and the Levant (ISIL), and that ISIL seeks to eradicate the communities of these minorities;
Whereas the absence of fundamental human rights, including religious freedom, contributes to persecution of minorities, religious extremism, terrorism, and instability;
Whereas there is greater peace, political and social stability, economic development, democratization, and women's empowerment when human rights, including religious freedom, are protected and advanced; and
Now, therefore, be it resolved, That the Senate (1) reaffirms the commitment of the United States to promoting religious freedom as a fundamental human right and calls on the President and the Secretary of State, in accordance with the International Religious Freedom Act of 1998 (Public Law 105–292), as amended by the Frank R. Wolf International Religious Freedom Act (Public Law 114–281), to strengthen United States foreign policy on behalf of individuals persecuted in foreign countries on account of religion;
(2) calls on the President, the Secretary of State, and the Ambassador-at-Large for International Religious Freedom to develop an action plan on international religious freedom and to integrate that plan into United States diplomatic, development, and national security strategies;
(3) in accordance with section 106 of the International Religious Freedom Act, calls on the President, in collaboration with the Secretary of State, the Ambassador at Large for International Religious Freedom, and the Administrator of the United States Agency for International Development, to develop a strategic plan to direct grants funded by the United States Government towards civil society that are implementing innovated programs in key countries to train and work with local religious leaders of all religious communities, including minorities, on the importance of pluralistic societies, rights guaranteed under international law, and reporting mechanisms available to them within international institutions;
(4) urges the Secretary of State to implement the requirements of section 103 of the Frank Wolf International Religious Freedom Act and develop a training curriculum for all American diplomats in international religious freedom policy;
(5) urges the President, the Secretary of State, the Secretary of Defense, and other relevant agencies to develop a comprehensive response to protect the victims of genocide, crimes against humanity, and war crimes and to provide humanitarian, stabilization and recovery assistance to all individuals from religious and ethnic groups so effected in Iraq and Syria;
(6) calls on the President and the Secretary of State to reestablish the Religion and Foreign Policy Working Group within the Department of State's Federal Advisory Committee established by the previous administration, bringing together experts from government, universities, religious and other nongovernmental organizations to develop an effective multiyear plan to address religious persecution globally and protect and promote international religious freedom; and calls on the President, the Secretary of State and the United States Trade Representative to ensure that trade negotiations include religious freedom conditions as mandated by the Bipartisan Congressional Trade Priorities and Accountability Act of 2015.