Conservative Books and DVD's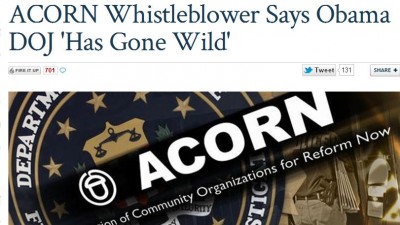 Anita MonCrief, a former ACORN/Project Vote activist is now a conservative Tea Party activist who is warning America about the cozy relationship between Obama's Department of Justice and ACORN voter fraud schemes.
MonCrief recently gave a speech at the True The Vote National Summit in Houston, Texas in late April.
According to MonCrief, she was in a meeting in Little Rock, Arkansas where ACORN activists outlined a "socialist wish list" that included universal health care and environmental justice.
She became disillusioned with ACORN after learning about the close connection between ACORN and Obama's 2008 election campaign.
She knows there is collusion between Obama's DOJ and far left pressure groups to block voter fraud investigations and to intimidate state officials.
MonCrief warns us: "Our country is under attack from the inside," she said. "The Department of Justice has gone wild; it is not working on behalf of the American people. It is working for these pressure groups."
Read the rest of her story at The American Spectator.