Conservative Books and DVD's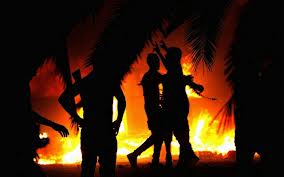 Ken Timmerman, a former GING-PAC endorsed congressional candidate from the state of Maryland, has just released his latest book: Dark Forces: The Truth About What Happened in Benghazi.
Timmerman was recently interviewed by The Blaze. In his interview, he discusses his theory that the attack on the Benghazi consulate facility was directed by Iran's terrorist Quds Force.
He was surprised by what he discovered about John Brennan, who now heads the CIA. During the Benghazi massacre, he served as Obama's Counterterrorism Advisor.
According to Timmerman:
"What really surprised me the most was to see the involvement of John Brennan — the Counterterrorism Advisor to the president of the United States — get actively involved in shutting down a CIA investigation by the Director of the CIA [David Petraeus] into arms smuggling out of Libya to the Syrian rebels. And I talk about this at great length in the book…There were surface-to-air missiles, about 800 of them, which were sent down from Libya to Niger…where they were upgraded with CIA-manufactured batteries: special batteries made by the CIA to upgrade older Soviet-era missiles such as the SA-7s.

And these missiles and gripstocks from the Egyptian army were then put on these missiles — you can tell them by the color…it's very easy to identify them in photographs…They turned up in Sinai, they've turned up in Gaza, they've turned up in Syria. The Syrian rebels claim that they were shooting down Syrian government helicopters with them. And why would the counterterrorism advisor of the president of the United States shut down an operation that was aimed at stopping this weapons trafficking. That was the thing that astonished me the most.
This is more than astonishing, it borders on treason.
Order the book through Amazon: Dark Forces: The Truth About What Happened in Benghazi: Kenneth R. Timmerman.