Conservative Books and DVD's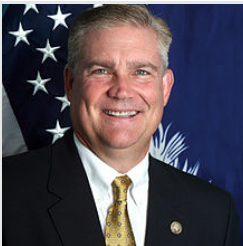 South Carolina candidate Chad Connelly lost his bid to become the GOP candidate to replace Mick Mulvaney in the House of Representatives. Out of a GOP field of five candidates, Connelly came in fourth.
Two GOP candidates, Tommy Pope and Ralph Norman will run against each other later this month and face Democrat Archie Parnell in a June special election.
Connelly had been the director of faith engagement for the Republican National Committee and received support from the House Freedom Caucus Chairman Mark Meadows and the House Freedom Fund, a political arm of the caucus.
Tommy Pope is considered a more establishment Republican. Norman is self-funding a good deal of his campaign.
Read more on this race at Roll Call.