Conservative Books and DVD's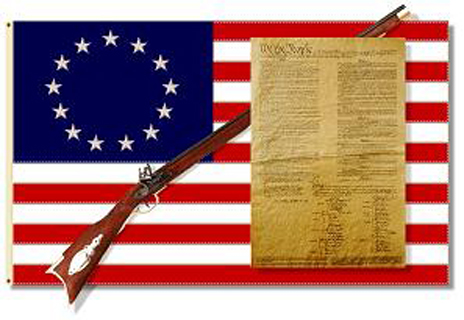 We had more wins than losses this time around, but Barack Hussein Obama was re-elected. Sen. Harry Reid now controls a slightly larger Democrat-controlled Senate. Voters in Wisconsin have made lesbian activist Tammy Baldwin a U.S. Senator and voters in Massachusetts have elected Elizabeth Warren to replace RINO Scott Brown in the Senate. Voters in Minnesota rejected patriot Chris Fields to re-elect a Muslim socialist named Keith Ellison. Voters in Colorado and Washington approved the legalization of marijuana for recreational use.
Fortunately, Paul Ryan was permitted to keep running for the House and won re-election. We lost the presidential race, but at least Ryan is still going to be in the House to fight for social and economic conservative values.
Here are GING-PAC results:
Rep. Todd Akin (R-MO) for U.S. Senate
LOSS: Our good friend Todd Akin was defeated in his bid to unseat Obama liberal Claire McCaskill. Establishment Republicans had refused to help him after an unfortunate misstatement he made about rape and abortion. Akin could never recover from the gaffe. Now, we face another six years of McCaskill pushing Obama's socialist policies.
Rep. Michele Bachmann (R-MN)
WIN: Bachmann narrowly won re-election.
Rep. Ann Marie Buerkle (R-NY)
LOSS: Rep. Buerkle was defeated by former Rep. Dan Maffei.
Rep. Eric Cantor (R-VA)
WIN: Cantor easily won re-election
Rep. Steve Chabot (R-OH)
WIN: Chabot wins another term in the House!
Ted Cruz for U.S. Senate from Texas
WIN: GING-PAC candidate Ted Cruz won a seat in the U.S. Senate! This is a big win. It keeps this Senate seat in conservative hands.
Rep. Jeff Duncan (R-SC)
WIN: Duncan wins second term in U.S. House!
Chris Fields for Congress from Minnesota
LOSS: GING-PAC endorsed candidate Fields loses his bid to unseat Muslim leftist Keith Ellison.
Deb Fischer for U.S. Senate from Nebraska
WIN: Fischer wins over Bob Kerrey, an old-line leftist.
Rep. Jeff Flake (R-AZ) for U.S. Senate
WIN: Flake wins U.S. Senate seat vacated by retiring Sen. Jon Kyl.
Rep. Trent Franks (R-AZ)
WIN: Franks wins another term.
Rep. Louie Gohmert (R-TX)
WIN: Gohmert wins another term in Congress.
Rep. Duncan Hunter, Jr. (R-CA)
WIN: Hunter wins!
Rep. Jim Jordan (OH)
WIN: Jordan wins re-election.
Rep. Steve King (R-IA)
WIN: King gets another term!
Rep. Jeff Landry (R-LA)
TIE: GING-PAC candidate Landry and Boustany go into overtime. They will face each other in a runoff election on December 8.
Rep. Bob Latta (R-OH)
WIN: Latta won another term.
Josh Mandel for U.S. Senate from Ohio
LOSS: Mandel loses challenge to leftist Senator Sherrod Brown.
Rep. Tom Marino (R-PA)
WIN: Marino wins another term to Congress.
Richard Mourdock for U.S. Senate from Indiana
LOSS: Mourdock was defeated by Rep. Joe Donnelly.
Rep. Joe Pitts (R-PA)
WIN: Pitts wins another term.
Rep. David Rivera (R-FL)
LOSS: Rivera lost his seat to Democrat Joe Garcia.
Rep. Steve Southerland (R-FL)
WIN: Southerland wins!
Steve Stockman for Congress from Texas
WIN: Stockman wins new House seat.
Kenneth Timmerman for U.S. Congress from Maryland
LOSS: GING-PAC candidate Ken Timmerman lost his race to unseat liberal Chris Van Hollen
Rep. Tim Walberg (R-MI)
WIN: Walberg wins another term to Congress.
Rep. Daniel Webster (R-FL)
WIN: Webster wins re-election.
Rep. Allen West (R-FL)
LOSS: West lost his seat to liberal Patrick Murphy. West was a key player in Congress and will be greatly missed.  
Senator Roger Wicker (R-MS)
WIN: GING-PAC candidate Wicker wins a second term to the U.S. Senate.
Rep. Joe Wilson (R-SC)
WIN: GING-PAC ally Rep. Joe Wilson won re-election. He had no challenger!
Rep. Rob Wittman (R-VA)
WIN: Wittman wins re-election to the House.