Conservative Books and DVD's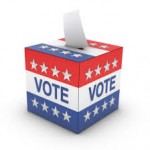 There are numerous special elections this year to fill posts left by legislators who resigned or were picked to serve in the Trump Administration. We'll be monitoring these campaigns in order to keep you up to speed on the candidates we're endorsing this year.
There are currently six Congressional seats up for grabs this year. They include: Mick Mulvaney (R-SC); Xavier Becerra (D-CA); Tom Price (R-GA); Jeff Sessions (R-AL); Ryan Zinke (R-MT); and Mike Pompeo (R-KS).
Dr. Price is now head of the Department of Health and Human Services; Jeff Sessions is Attorney General; Mike Pompeo heads up the CIA. Ryan Zinke has been picked as Trump's Secretary of the Interior. Zinke is a former Navy SEAL.
The special election dates are as follows: California, June 6; George, June 20; Kansas, April 11. Other dates are not yet known.
In addition, Kelli Ward, a former Arizona State Senator is challenging GOP Sen. Jeff Flake in 2018. Ward challenged John McCain in 2016, but lost. Her loss was our loss as well. McCain is emerging as one of President Trump's most irritating adversaries.
Once we're certain of the names of each candidate running to replace the outgoing legislators, we'll post them and encourage your help in financing their campaigns through GING-PAC.