Conservative Books and DVD's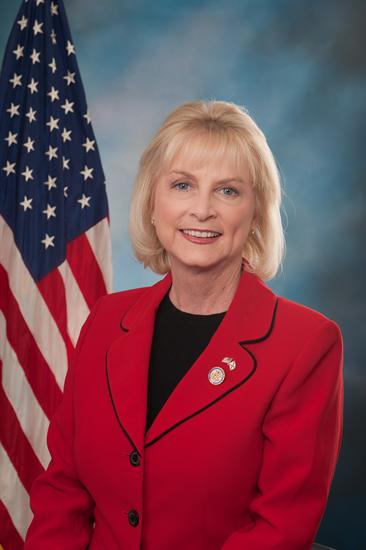 First-term Republican Representative Sandy Adams (FL) has received the endorsement of GINGPAC for re-election in November. She is an aggressive social conservative who will fight for the free enterprise system, a strong national security and will be tough on criminals.
Adams' journey to the House of Representatives was recently featured online in MORE magazine.
In 1985, Adams worked as a deputy sheriff, working foot patrols and special investigations. She eventually married a fellow officer. Tragically, 17 months after they were married, her husband Seton fell to his death in a helicopter evacuation following a confrontation with armed suspects.
Adams later began taking night classes in criminal justice and later married John H. Adams, a Florida Circuit Court judge.
In 2002, she ran for Florida state representative and won a 5-way primary with 41% of the vote. She was re-elected three times.
In 2010, she ran – and won – the race for the U.S. House of Representatives to represent the 24th Congressional District in Central Florida.
Learn more about her life at MORE magazine and access her House web site for information on her conservative positions.
Donate today to GINGPAC to support Sandy Adams for re-election this November!