Conservative Books and DVD's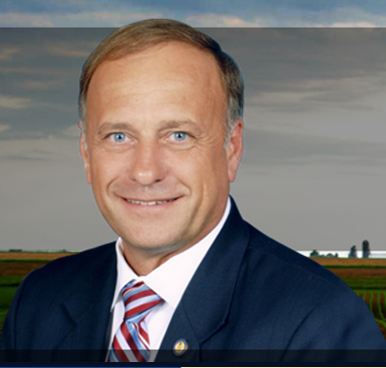 Conservative Representative Steve King (R-IA) has earned the endorsement of GINGPAC for the November election.
King will be facing Democrat Christie Vilsack, whose husband Tom Vilsack is Obama's Secretary of Agriculture. They will be battling it out for the newly redrawn 4th Congressional District of Iowa. Iowa lost a congressional seat after the 2010 census.
King was first elected to the House of Representatives in 2002 and serves on a number of key committees – including the Committee on the Judiciary's Subcommittee on Immigration Policy and Enforcement and the Subcommittee on the Constitution.
Rep. King is also a founder of the House Tea Party Caucus. He's a member of the Fair Tax Coalition, the Values Action Team, Republican Study Committee, the Pro-Life Caucus and others.
King is an aggressive member of the House of Representatives. That's why Democrats are gunning for him this November.
The smears against him have already begun in the "gay" media and on sites like the DemocraticUnderground. He is a staunch enemy of liberalism, the abortion industry and the gay political agenda.
Help GINGPAC keep Rep. Steve King in Congress this November. Donate today! And, let's continue to work for the defeat of Barack Obama. Send Tom Vilsack back to Iowa.
Learn more about Steve King on his web site!