Conservative Books and DVD's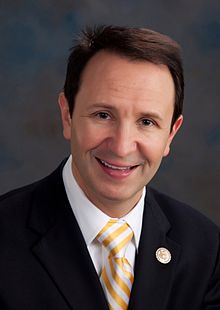 Two Republican Congressman in Louisiana are battling it out for the same congressional district this November – due to redistricting.
One of those men is Jeff Landry, who has been endorsed by GING-PAC as the best candidate to represent social values in Congress. The other is Rep. Charles Boustany.
How to they rank in their commitment to conservative principles?
Heritage Action For America (HAFA) has published a scorecard that ranks Congressmen according to their conservative votes. The average Republican in the House has a 66% average.
Jeff Landry is ranked at 81%, while Boustany is ranked at 62%.
In short, Landry votes for conservative causes (including social issues) far more than does Boustany.
Eric Erickson with RedState notes of Landry and Boustany:
"Jeff Landry is more conservative than Charles Boustany. Jeff Landry votes with conservatives more often than Charles Boustany. Jeff Landry is the guy conservatives should rally behind.In the past two years, House Republican leaders have promised a lot and delivered far less. There have been few conservatives willing to fight to the bitter end to ensure the strongest support for limited government is maintained. Jeff Landry, more often than not, was with us. Boustany rarely was.
"This race should be a no brainer for conservatives. Jeff Landry should be the guy we rally behind in Louisiana's 3rd Congressional District."
Help GING-PAC elect Jeff Landry to represent the people in House District 3 in Louisiana this November. And, help us FIRE Barack Hussein Obama in three weeks!