Conservative Books and DVD's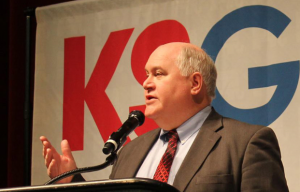 Today, Senator Ted Cruz (R-TX) will be in Kansas to campaign for GOP House candidate Ron Estes to replace Mike Pompeo. Vice President Pence has recorded robocalls for Estes.
Estes is facing a pro-abortion Democrat named James Thompson. This Democrat supports late-term abortions and wants taxpayers to pay for it. Thompson also supports sex-selection abortions.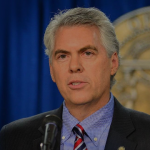 On April 18, Georgians will vote to replace former Congressman Tom Price in the 6th Congressional District. Our pick for this seat is Judson Hill. He will be facing Jon Ossoff, a "progressive" and former Hill staffer and documentary filmmaker. Ossoff is a Hollywood darling who has received millions from Hollywood leftists and Eastern Establishment liberals. Ossoff doesn't even live in the district he will be representing if elected.
Read more about these two special elections here: GING-PAC Update For March-April 2017!
Read: Three House Special Elections To Watch: Kansas, Georgia, Montana.