Conservative Books and DVD's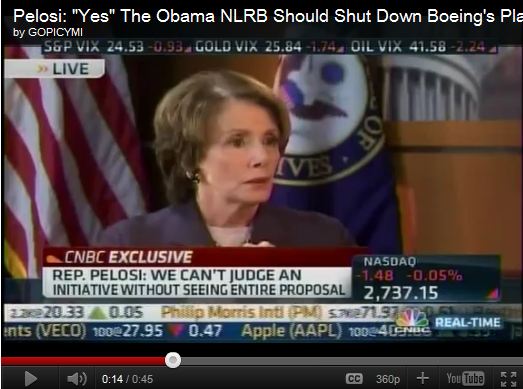 Former Speaker of the House Nancy Pelosi has appointed her long-time communications director to be her chief of staff. Muslim Nadaem Elshami officially took over the post last week.
Elshami formerly worked for ultra-leftist Senator Dick Durbin (D-IL) and socialist Representative Jan Schakowsky (D-IL). Schakowsky is a member of the Congressional Progressive Caucus, a gaggle of socialists who work feverishly to convert America into a dismal European welfare state.
Elshami's Egyptian mother, Zainab Elberry is a Muslim activist based in Tennessee. She lobbied for construction of a mega-mosque in Murfreesboro, Tennessee. Local residents fought hard against construction of this mosque, fearing it would become a training center for wannabe terrorists.
Elberry also supported the ouster of Hosni Mubarak from Egypt and helped organize the Islamic Center of Nashville – a hotbed of Islamic radicalism.
One can only imagine what sort of advice Nadaem Elshami is going to be giving to Pelosi. Whatever it is, it certainly won't benefit America's free enterprise system, national security, or religious liberty.