Conservative Books and DVD's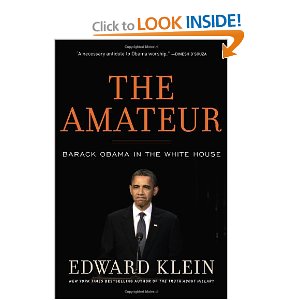 A new book, The Amateur by Edward Klein includes an interview with Dr. David Scheiner, MD who is Barack Obama's former doctor.
According to Scheiner, Obama has an "academic detachment" that he could never break through. Scheiner reveals Obama's lack of humanity and carelessness in forcing through Obamacare.
Scheiner says of Obama: "I think there is too much of the University of Chicago in him. By which I mean he's academic, lacks passion and feeling, and doesn't have the sense of humanity that I expected."
"My main objection to Barack Obama is that he is a great speaker and a lousy communicator. He isn't getting his message across to people. He isn't showing that he really cares. To this day he hasn't communicated with members of Congress," says Scheiner, who is a liberal.
Read more on this at Human Events.