Conservative Books and DVD's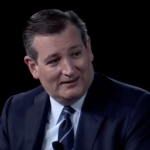 Sen. Ted Cruz (R-TX) issued a statement in response to the U.S. Air Force's decision to grant the appeal of disciplinary actions taken against Col. Leland Bohannon, who had previously been heavily sanctioned for exercising his religious beliefs.
Last year, Sen. Cruz issued a letter urging Secretary of the Air Force Heather Wilson to defend the religious liberty of Col. Bohannon. The letter was also signed by Sens. Roy Blunt (R-Mo.), James Inhofe (R-Okla.), John Kennedy (R-La.), James Lankford (R-Okla.), Mike Lee (R-Utah), Marco Rubio (R-Fla.) and Roger F. Wicker (R-Miss.).
"I am pleased to see the Air Force arrive at this decision for Colonel Leland Bohannon and to see his service record restored," Sen. Cruz said. "The brave men and women who serve our military are defenders of our freedom and it is disturbing when they are denied the very freedoms they defend. Colonel Bohannon has served his country and those under his command with honor, and I am glad to see the Air Force recognize that he can both serve his country and practice his faith. I thank my Senate colleagues who joined me in urging Secretary Wilson to ensure that religious liberty is protected in the military."
See Sen. Cruz's letter here.
See the Air Force's response letter here.