Conservative Books and DVD's

On Tuesday evening, after Obama has delivered his Ground Hog Day speech on the "state of the union," Senator Joni Ernst (R-IA) will deliver a rational, fact-filled, truthful response for the Republican Party.
Senate Majority Leader Mitch McConnell (R-KY) and Speaker of the House John Boehner (R-OH) issued statements praising Ernst.
Senator McConnell: "Sen. Ernst brings a unique perspective to the Senate. She is a mother, a soldier, and an independent leader who serves in Washington because Americans voted for change in the last election, and Joni understands that middle-class Americans want Congress to get back to work and that they want Washington to get refocused on their concerns, instead of those of the political class."
Speaker Boehner: Sen. Ernst's life is a quintessential 'only-in-America' story.  She built a campaign by listening to the people of Iowa and focusing on their priorities, especially jobs and our still-struggling economy.  She knows that our federal government is too big, our spending is too high, and our tax code is broken.  And, she knows first-hand the sacrifices our men and women in uniform make to keep us all safe in a dangerous world."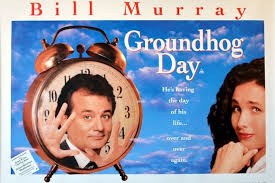 We fully expect Obama's speech to be a cut-and-paste job from previous State of the Union speeches, where he will call for higher taxes on the "rich"; ask for billions for "infrastructure"; lie about how successful his campaign has been against "violent extremism," (avoiding the words "Islam" or "Muslim terrorism"; call for government control of the Internet; vow that he will veto any bills that prevent him from operating as a banana republic dictator, ad nauseum. He might even throw in a few misstatements about "climate change," too. And, expect him to threaten to use "executive action" whenever Congress fails to obey him.
In short, he's going to do what he always does: lie, distort, omit, threaten and engage in setting up straw-man arguments against Republicans who now control the House and Senate. Yes, it's Ground Hog Day in the nation's Capital on Tuesday evening.