Conservative Books and DVD's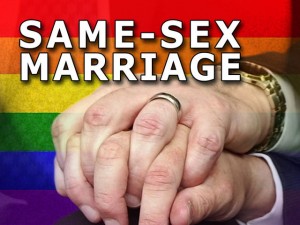 The recent Supreme Court decisions on Proposition 8 and the Defense of Marriage Act (DOMA) will have a negative impact on children in public schools in the near future, according to the Alliance Defending Freedom.
The ADF quotes from the head of the leftist National Education Association President Dennis Van Roekel:
What we have witnessed today is a major milestone in American history—a monumental decision and a huge step forward for civil rights. . . . I am reminded of the struggle, and I think of how far we, as a society, have come to let love overcome hate and bigotry. . . . The fight for social justice goes on, and because of what we do and who we serve, we will always be on the frontline of this battlefield.
The ADF notes:
Schools have pushed the normalization of same-sex relationships and the view that they are equivalent to heterosexual marriage on kindergarteners and first graders. And groups like GLSEN and the ACLU are demanding, both in the media and the courts, that school districts incorporate such teachings into their curricular materials. Now, with the Supreme Court (sadly) saying in the DOMA case that merely defining marriage as a relationship between a man and a woman is rank bigotry, we can expect these groups to increase their efforts.
Christian children will be increasingly persecuted and their views on traditional marriage and homosexuality will be viewed as bigoted, uninformed and in need of correction by school officials – now that the Supreme Court has sanctioned same-sex relationships as equal to biblical marriage.
Read more at the Alliance Defending Freedom.