Conservative Books and DVD's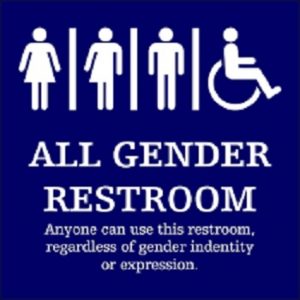 Trump Justice Department Signals An End To Transgender Locker Room Lunacy In Public Schools
Daily Caller: A motion filed in federal court by the Justice Department on Friday suggests that newly-minted Attorney General Jeff Sessions is reassessing a vague Obama administration order allowing transgender students in America's public schools to use the bathrooms and locker rooms of their choice.
The Justice Department's new motion in the 5th U.S. Circuit Court of Appeals seeks permission to delay a hearing on a previous motion — filed last year — which had asked the court to ease a preliminary injunction by federal district judge Reed O'Connor striking down Obama administration guidance about bathroom and shower use in taxpayer-funded schools.
The Obama administration guidance, sent in May, instructed public school districts across the country to allow transgender students to choose bathrooms and shower stalls consistent with their gender identity, not their biological features. "A school's failure to treat students consistent with their gender identity may create or contribute to a hostile environment in violation of Title IX," the guidance said, in reference to the 1972 federal law banning gender discrimination in education.
The U.S. Department of Justice motion to delay came just one day after Sessions was sworn as President Donald Trump's attorney general.
The parties are "currently considering how best to proceed in this appeal," the motion states, according to ABC News.
The preliminary injunction, entered in August, stems from a 2016 lawsuit filed by the state of Texas in response to the Obama administration's transgender bathrooms directive. A dozen states have joined the suit, setting the stage for what once appeared to loom as a legal battle that could have huge implications for transgender legal issues.
The suing states accused the agencies of issuing the guidelines by means of regulatory "dark matter," a deluge of agency directives, notices, memoranda, guidance documents, and even blog posts which effectively create new policy without congressional legislation or Administrative Procedure Act (APA) protocols. The states claim that this strategy allows agencies to evade judicial review and achieve their policy objectives. (RELATED: Texas Leads 13 States In Lawsuit To Stop Obama Transgender Bathroom Rules)
Read the rest of this story at The Daily Caller.