Conservative Books and DVD's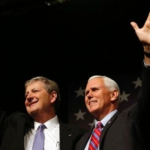 GING-PAC endorsed candidates in Louisiana won their runoff races on Saturday and will be taking their places in Congress in January.
John Kennedy easily won his race for the Senate as did Mike Johnson for the 4th Congressional District. Both are principled social conservatives who will be welcome additions to the GOP voting bloc in Congress. Johnson is a former lawyer for the Alliance Defending Freedom (ADF). Kennedy is the treasurer of Louisiana.
Kennedy's win is particularly significant because he strengthens the GOP hold on the Senate. Republicans now hold a 52-48 majority. Democrat Senators are also facing a major disaster in 2018 when they have to defend a large number of seats. We expect them to lose even more seats in 2018, thus increasing the GOP numbers and control over the political agenda for the next eight years. Hopefully, the likes of Chuck Schumer and Barbara Boxer will become irrelevant and powerless to do any more damage to America.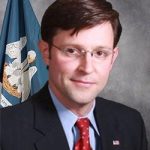 December 10 was a good day for America's future with these two wins. God answers prayer and the American people voted intelligently.