Conservative Books and DVD's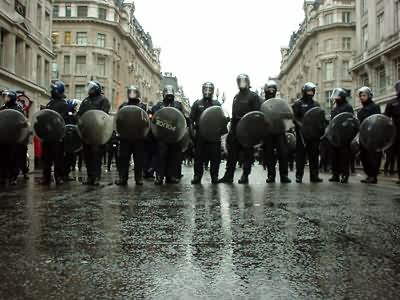 A Department of Homeland Security (DHS) official has revealed to a writer for the Canada Free Press that the DHS is "actively preparing for massive social unrest inside the United States" and is not only "expecting and preparing for it, they are actually facilitating it."
The DHS source says the Obama Administration will foment economic chaos, chaos through racial division and chaos through class division.
The source claims there will be a false event staged against Obama or his family and that will outrage African Americans. The purpose will be to provoke a race riot.
"The DHS takes their marching orders from the Obama administration, from Obama himself, but mostly from his un-appointed czars. And Jarrett, especially Valerie Jarrett. Don't think for a minute that the administration is doing anything to stabilize events in the U.S. They are revolutionaries, and revolutionaries thrive on chaos," said the anonymous source.
If this occurs, martial law will be declared and the election could be postponed.
Read the full story at the Canada Free Press. Get The Blueprint, The Manchurian President and The Roots Of Obama's Rage for more insights into the radical background and goals of Obama.