WASHINGTON, D.C. — Government is Not God – PAC is proud to endorse social conservative candidate Lori Saine in Colorado's eighth congressional district race.
Government Is Not God chairman, William J Murray announced the endorsement of pro-life, freedom fighter Lori Saine for Congress in the 2022 election cycle.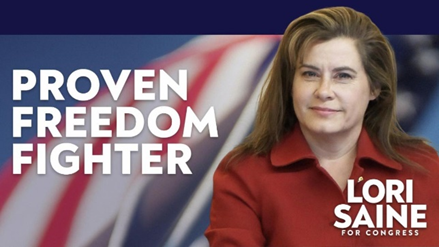 Murray said, "Lori Saine stood for pro-family and pro-life values during eight years in the Colorado State House. She was the sponsor of the "Life at Conception Act" and stood against CRT and the radical woke agenda of her likely radical "woke" opponent Democrat Yadira Caraveo." 
Lori Saine also served as an outstanding county commissioner proving her ability to communicate with the people of the district at different levels of governance.
"I look forward to welcoming Lori Saine to Washington, DC in January 2023 and being in the gallery to watch her cast her vote to unseat Nancy Pelosi for good," Murray said.
To find out more about Lori Saine and her campaign in Colorado's new 8th congressional district please go to www.LoriForFreedom.com