VIRGINA: We need Daniel Gade!
Government Is Not God- PAC endorses Daniel Gade for the Senate seat in Virginia now occupied by Senator Warner, a pretend moderate who is pro-abortion.
Daniel Gade is a true American hero who lost a leg when his Humvee was blown up in Iraq in 2004. A graduate of West Point, he was in command of a patrol at the time.
I have spent some time talking to Gade, and the story of how the Lord intervened to save his life when his leg was literally blown off is amazing.
He gives the Lord full credit for his miraculous escape from death. He spent one full year in the hospital but returned to active duty and served inside the George W. Bush White House.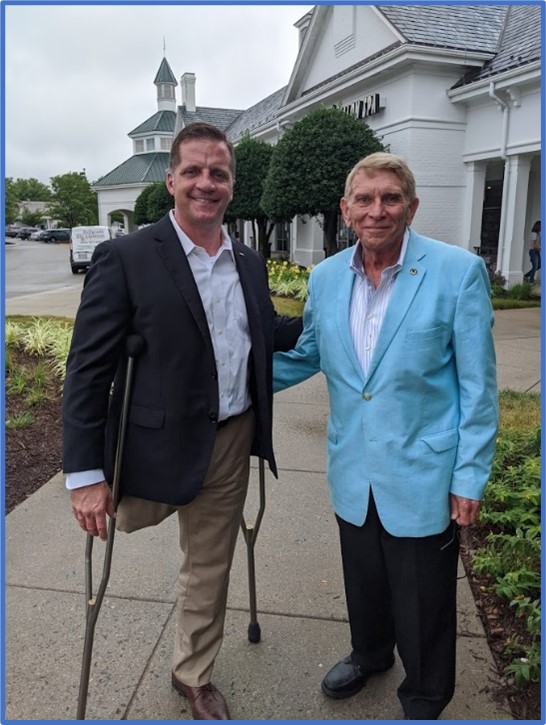 He swept the Republican primary in June, and despite the doubts of the GOP consultants in Washington, I believe he has a real chance to defeat the rather weak Senator Mark Warner who will probably not even be willing to debate.He then taught political science, economics, and leadership courses at the United States Military Academy (West Point) from 2011 until his retirement from the Army in 2017, and is now a professor at American University in DC.
More on Daniel Gade at: https://gadeforvirginia.com/
TENNESSEE:
Congressman Phil Roe, Republican of Tennessee, announced he would not seek a seventh term in 2020 and immediately more than ten Republicans announced they would run for the open seat.
Roe said, "As someone who practiced medicine for over 30 years, I said I would serve five or six terms because I never intended this job to be a second career. After prayerful consideration, I have decided to retire at the end of the 116th Congress."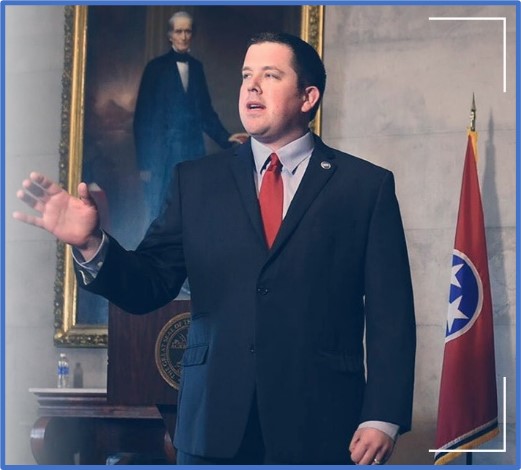 The first week of July I talked with Timothy Hill, one of the many Republicans who will run in the delayed
GOP primary on August 6th. Hill is a preacher and also the son of a preacher, and has served eight terms in the Tennessee House of Representatives.
            I am often leery of the "pro-life" candidates who call me. Frequently, when I check their campaign Internet sites there is no mention of being "pro-life." Sometimes I can't even tell if they are Christians. That is not the case with Timothy Hill. He lists pro-life boldly in his list of issues and states, "I am 100% pro-life. I was a co-sponsor of the heartbeat bill and will work to defund Planned Parenthood. In Washington, I will continue to fight for the unborn every day."
            Hill also lists religious freedom as an issue important to him, and that is not often done in an era when consultants steer Republican candidates away from anything but tax and defense issues. At his site Timothy Hill states, "I believe it is important for people to have the freedom to worship as their conscience dictates, and I will fight to protect this freedom."
            Tennessee has a plurality voting system by which the candidate with the most votes wins, even if he has less than 50%. With as many candidates as there are running, Tim Hill will probably win with about 30% of the vote.
            GING-PAC does not normally endorse primary candidates, but Timothy Hill's background and social conservative credentials are so good that in his case GING-PAC will endorse for the primary. Contact: https://www.timothyhillforcongress.com/
COLORADO:
A pro-life and pro-gun new-comer beat five-term GOP Congressman Scott Tipton in the Colorado GOP primary.
Lauren Boebert proclaims in headlines at her Internet site that she is: "Pro-freedom, Pro-guns, Pro-Constitution, Pro-energy, Pro-life, pro-Colorado, pro-American," and that she is headed to Washington to "drain the swamp, stand up for our rights, and tell all the left-wing lunatics we don't want more government control."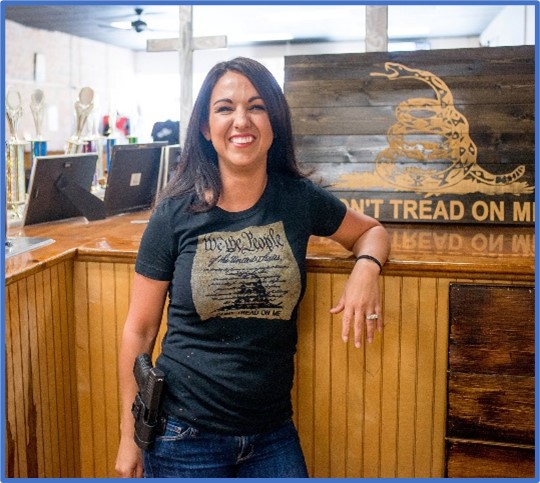 Boebert became famous across Colorado for refusing to close the restaurant she owns in Rifle, Colorado as ordered by the Democrat governor as part of the Covid-19 lockdown. Then she ran a pro-Trump primary race against a five term GOP incumbent backed by President Trump. Wow!Her candidacy is worth mentioning but GING-PAC cannot endorse her because she has not as yet submitted a completed questionnaire.
Her Shooters' Grill, in Rifle, serves award-winning barbecue that is delivered to the table by servers wearing side-arms. (Shooters does NOT serve alcohol.)
Lauren Boebert's run for Congress is worth mentioning to make the point that the nation is more and more moving toward the pro-life position whenever a gun-toting restaurant owner proclaims she is pro-life and displays her faith openly in a run for Congress.
Her campaign site is located at: https://laurenforcolorado.com/
ALABAMA:
Tommy Tuberville defeats Jeff Sessions in GOP Alabama primary
Tommy Tuberville, who has never sought public office before, has defeated former U.S. Attorney General Jeff Sessions  Tuberville gained 61% in the run-off election to Sessions' 39%. In a sad ending to Sessions' political career, he carried only three of Alabama's sixty-seven counties.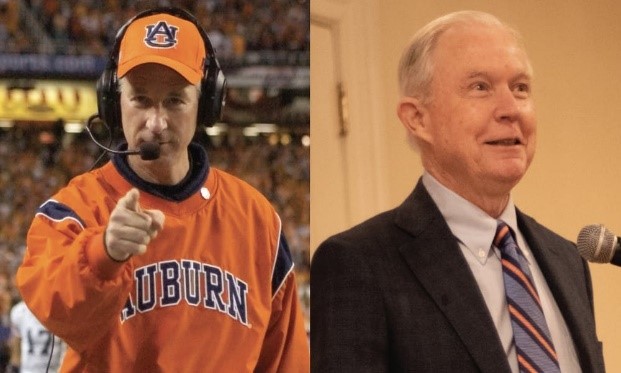 Sessions had served in the Senate until his appointment as President Trump's first Attorney General  in 2017. He was being rewarded by Trump for being the first seated Senator to back him in the 2016 race.
He served 12 years as a Senator from Alabama before taking the office of Attorney General and then fell out with President Trump by recusing himself that year from the Russia investigation into the 2016 election. That allowed the appointment of a special prosecutor who consumed the President's time while pursuing false charges of involvement with Russia.
Sessions was forced out as Attorney General in November of 2018.
Tuberville didn't debate Sessions and instead highlighted the support of President Trump who endorsed him rather than Sessions.
            Tuberville was also endorsed by former governor Mike Huckabee because of his strong social conservative views.
            Tuberville is a staunch pro-lifer. He states: "As a Christian conservative, I will always stand up for those who can't do so on their own."
At his Internet site he states, "I will fight to protect the sanctity of every human life because future generations may very well look back at the current wave of infanticide sweeping across our nation as this generation's holocaust."
Tuberville is also nationally recognized as one of the most successful college football coaches in American history.
            GING-PAC will endorse Tommy Tuberville in the general election.
            Contact: https://tommyforsenate.com/home/
NEW YORK:
We suffered a real loss in New York. A good friend of mine and hard-core social conservative who has served on the New York City council for decades lost his bid to be the Democratic candidate in New York's 15th Congressional District.
Rev. Ruben Diaz, Sr. is a born-again Christian minister and said he would remain on the council through the end of next year. He said, "With the help of God and my Lord Jesus Christ, I intend to serve out my term in the City Council."
The New York Daily News said this about Rev. Diaz: "He has long cut a controversial figure in the New York political world, with anti-gay and pro-life views that conflict dramatically with the liberal establishment.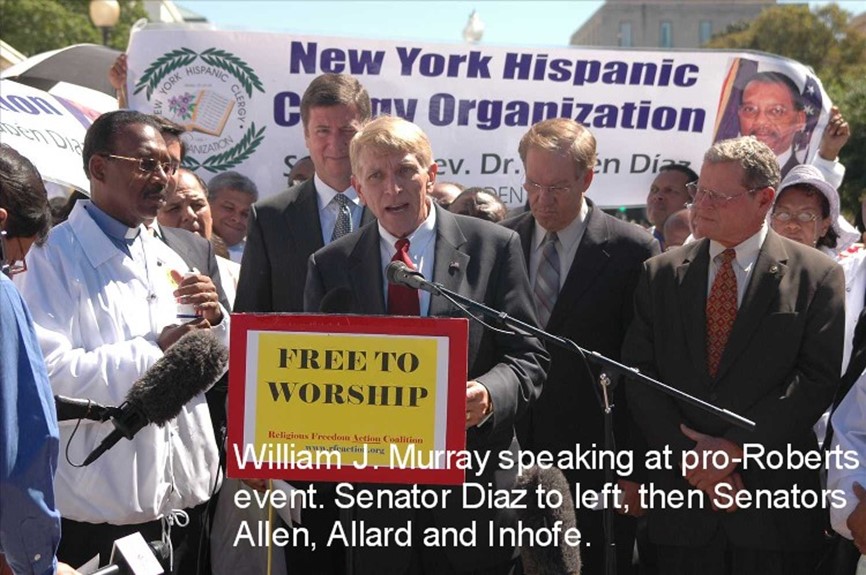 "With his trademark cowboy hat and populist food giveaways, Diaz Sr. built a potent political machine that sent him to Albany as a state senator and NYC councilman."
Over and over again, social conservatives beat liberals in some of the most liberal areas of the nation by promoting a pro-life view and family values. Meanwhile the GOP machine tells those running for Congress not to put social issues on their Internet sites or to talk about them.
This time the knives were out for Rev. Diaz. The far left and the violent New York BLM movement was able to get to the polls and elect NYC Councilmember Ritchie Torres to run in the 15th Congressional District as an open homosexual who describes himself as "Afro-Latino."
The same people that looted Macy's Department store in Manhattan fought against Rev. Diaz being elected to a seat he should have been elected to.
NOVEMBER IS COMING:
Like it or not we are just a few months away from a crucial election. Hopes are high for the far left that they can control both the House and Senate and pass laws to end freedom of speech and in the United States. The left wants to make it impossible for conservatives to earn a living in the United States unless they shut up and submit. We need to elect godly men and women to stop the advance or this intolerant agenda.
Donate to GING-PAC today to help elect social conservatives to the House and Senate. We must take back the House from tyrant Pelosi and her minions and add more social conservatives to the Senate. GING-PAC needs your help for the November election!!!