VIRGINA:
Christ comes first for Nick Freitas. I talked with him for some time and I believe I know what is in his heart.
            Nick Freitas is running in Virginia's 7th congressional district against a former CIA agent who was on the staff of the Saudi Academy. Yes … THAT Saudi Academy which teaches the supremacy of Islam, along with antisemitism.
            In comparison, at his Internet site Nick Freitas proclaims:
            "I am first and foremost a Christian. My dedication to the belief that we all have inherent value and are entitled to liberty and equality before the law is rooted in this worldview. Principles of individual liberty, personal responsibility, respect for God and limited, constitutional government are not merely convenient political concepts, but essentials which are fundamental to our liberty, prosperity and security." 
Every letter that has mailed from Nick Freitas' office states on the front of the envelope that he is "pro-life and pro-family."
Nick Freitas served 10 years in the U.S. Army including two tours in Iraq as a Special Forces Weapons Sergeant and Special Forces Intelligence Sergeant.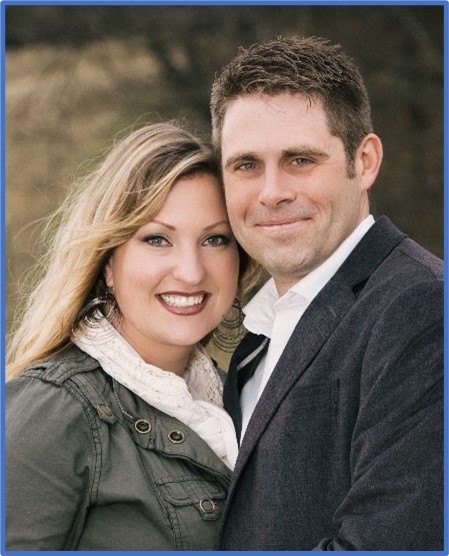 Spanberger, by comparison, taught at the Saudi-funded school in Northern Virginia that later had to defend itself after Ahmed Omar Abu Ali, valedictorian of the academy in 1999, was convicted in 2005 on charges of providing material support to the al Qaeda terrorist network.
Ahmed Omar Abu Ali was sentenced to 30 years in prison. Spanberger was employed at the school from 2002-2003 before she joined the CIA.
Spanberger promotes abortion up to the moment of birth, which is the official position of the Democrat Party. She votes with Nancy Pelosi 93% of the time.
In the highly charged atmosphere of the presidential election there will be high voter turnouts and few congressional seats will change hands … BUT THIS ONE WE CAN WIN. We can turn a pro-abortion seat to a pro-life seat.
I urge you to donate today at https://www.nickforva.com/
MINNESOTA:
Lacy Johnson can defeat ultra-left-wing Islamic racist Ilhan Omar. Omar has repeatedly attacked Israel, sympathized with terrorists, and shown zero patriotism towards the United States.
The Democrat party continues to back Omar even as her adultery and dubious financial dealings have been exposed. Omar's paramour, Tim Mynett, has been a fundraising consultant for Omar's 2018 and 2020 campaigns…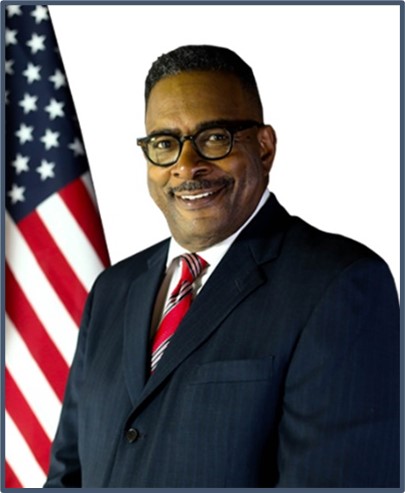 In other words, the good Muslim darling of the far-left was paying her married lover from campaign funds. There are other financial dealings that are dubious.$62,674 of Mynett's companies' income came from Omar's campaign. Not counting payroll taxes and transfers to Minnesota's Democratic Party, his E Street Group was Omar's second-largest vendor, according to FEC data.
Lacy Johnson, candidate for Ilhan Omar's seat in Congress, stands up against the blatant Anti-Americanism and shady finances of the incumbent congresswoman. Even Minnesota, home to millions of self-hating white "latte liberals" should by now be ready to have an honest family man as their congressman.
In early September, just two months after voting to defund the police, Minneapolis City Council members sounded the alarm over a surge in crime in the city, prompting Lacy Johnson to slam them.
"The hypocrisy and failure that we're seeing from this City Council is astounding and deeply troubling" stated Lacy Johnson, noting that the council had been calling for the 'dismantling or the disarming of police' all summer.
Lacy Johnson has lived in North Minneapolis with his wife Betty for over 40 years. He has raised his two children, and now his grandson, in the heart of Minnesota's fifth congressional district. As a businessman, entrepreneur, and tech investor — Lacy says he has what it takes to bring economic prosperity, careers, and generational wealth into ALL district communities.
Lacy Johnson states clearly that he is pro-life and pro-family.
Help his campaign at: https://secure.winred.com/lacy-johnson-for-congress/donate
UPDATE
            I wrote this endorsement for Lacy Johnson on September 14th. That very day two of his campaign workers were shot coming out of a gas station convenience store.
"Today, we are shocked and saddened to learn of this senseless act of violence. It is shocking and unnecessary acts of violence like this that prove why change is more needed than ever in our community," Johnson said in a statement.
The really sad part of this is the age of the campaign workers. The 17-year-old outreach coordinator for Johnson's campaign was Andre Conley who was killed outside a gas station in north Minneapolis. Another man who was working on the campaign was wounded in the shooting.
The city council is defunding the police in Minneapolis to "protect black people." Both Johnson's campaign workers were black.
New York: Catholic School Teacher takes on AOC
            Is this really that much of a long shot? Yes, but one that deserves a lot of attention. The 14th district of New York has been a solid anchor for the Democrat Party. Then came AOC as she is known by the media. Her name is Alexandria Ocasio-Cortez and she beat a two-decade incumbent in 2018.
            Alexandria Ocasio-Cortez stunned the political establishment and Democrats nationwide by beating Congressman Joseph Crowley, a 10-term incumbent and chairman of the House Democratic Caucus. The 28-year-old political organizer beat Crowley 57 percent to 42 percent.
            Since that time, she has been the leader of "the Squad," a far-left group consisting of  herself, two Muslims, and a very odd liberal from Massachusetts. Her best buddy is Ayanna Pressley, congresswoman from Massachusetts who was raised by a "poor single mother" but somehow managed to attend Francis W. Parker School, a private school costing from $29,710 for kindergarten to $37,240 a year for high school. Not much unlike AOC's story.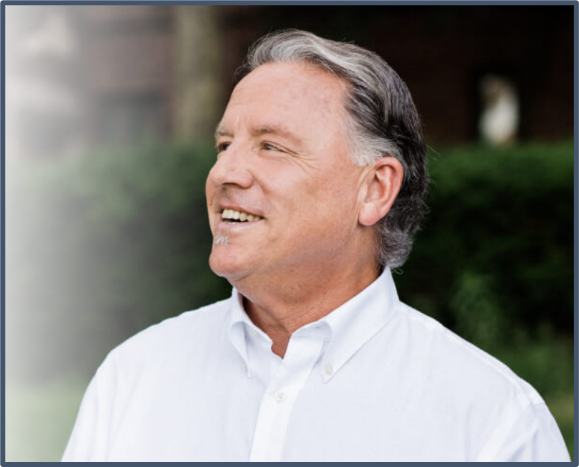 Can a white guy who actually comes from a humble background in New York's 14th district beat AOC?            It is amazing how many "humbly raised" democrats went to awfully expensive private schools. Barack Obama graduated from an ultra-exclusive and expensive private school in Hawaii before heading to the Ivy League. Like Obama the "Squad" leader was a "community organizer" before entering politics.
            John Cummings teaches history at the same Catholic High School he graduated from. He was not always a teacher. He served as New York City policeman until 1991 when he was injured on the job.
            The people of the 14th district have a clear choice. An incumbent congresswoman who wants to defund the police or a former policeman who is an American history teacher at a Catholic high school. WHAT A CONTRAST.
            AOC is a declared socialist and the incumbent in Congress, and the challenger is an Irish-Catholic former cop who believes in the free-market place. John Cummings' internet site is located at www.cummings2020.com
UTAH:
Burgess Owens lets Utahans know he is pro-life! He is the Republican candidate for Congress in the 4th congressional district in Utah, running against Ben McAdams. McAdams defeated GING-PAC endorsed Republican incumbent Mia Love by a margin of 694 votes (0.26 percent) in 2018.
Mia Love was the first black congresswoman from Utah and a staunch anti-abortion, pro-family candidate. She was targeted by Pelosi because she was a black conservative and the left believe they "own" American blacks.
Now the democrats face their worst nightmare, a nationally known black football star running for Congress to take back Mia Love's seat.
Page 4
Burgess Owens is a former University of Miami and NFL star who travels the country delivering a message of optimism, hope, and unity. He spent his childhood growing up in the Deep South during a time when the barriers of segregation were being torn down.
He was the third black American granted a scholarship to play football at the University of Miami and earned a Bachelor of Science degree in Biology/Chemistry. He was inducted to the Hall of Fame of Outstanding College Athletes of America and later to the University of Miami's Hall of Fame and the Orange Bowl Ring of Honor.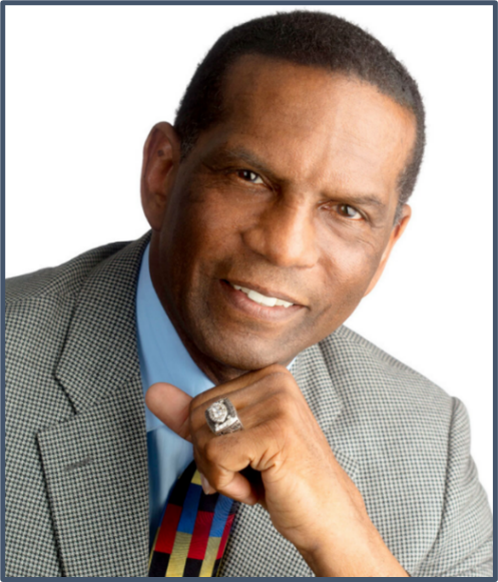 Most pro-life Republicans do not mention abortion at their Internet sites, which really angers me. Most Republican candidates take their high paid K-Street consultants' advice that it is "too divisive."Owens is outspoken about his faith and is a Fox News contributor.
Burgess Owens' site has a section on abortion and the first paragraph says:
"The right to life is fundamental and given to us by God. It is no accident the evil socialist and Marxist ideology of the left seeks to devalue life so much that mothers and fathers are willing to kill their own children. All of God's children are endowed with inalienable rights which include life. It's hard to imagine anyone who has experienced the joy of holding a newborn baby could possibly support taking their life just moments before."
And the section on abortion is considerably longer, giving strong arguments for the pro-life side. Under a section titled "principles" he states:
"I BELIEVE that we are all created in the image of a Heavenly Father who loves us and has designed each of us to win.  Life's struggles, from which no one is exempt, are opportunities to learn, grow, and find our better selves."
To support Burgess Owens go to his Internet site at: https://www.burgess4utah.com/
NOVEMBER IS COMING:
Like it or not we are just weeks away from a crucial election. Hopes are high for the far left that they can control both the House and Senate and pass laws to end freedom of speech in the United States.
Donate to GING-PAC today to help elect social conservatives to the House and Senate. We must take back the House from tyrant Pelosi and her minions and add more social conservatives to the Senate. GING-PAC needs your help for the November election!!!
William J. Murray, GING-PAC Chairman
www.gingpac.org