WE WON:
The first GING-PAC candidate endorsed in a special election in 2021 has won by a wide margin in a state with a gorilla primary!
Julia Letlow wins in Louisiana:
In the February GING-PAC newsletter, I told you about Julia Letlow, the widow of Luke Letlow who won the seat in the November general but then died of Covid-19 complications just 19 days before he would have been sworn in.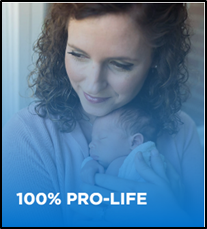 Julia has won in a gorilla primary. In Louisiana everyone runs in the same primary. There can be a number of candidates from the same party. She won 62% of the vote out of a field of 12 candidates in the 5th district. There was also a special election in the 2nd district to replace a congressman who joined the Biden administration.
The Julia Letlow win is amazing … the number one issue at her internet site was "pro-life." Her site also stated in headlines that she was "pro-Christian values."
GET THIS:
She becomes the 31st Republican woman to be seated in the House this session. THERE WERE ONLY 13 REPUBLICAN WOMEN IN THE PREVIOUS SESSION! Republican women increased their numbers in the House from 13 to 31. Overall, the Republicans gained 15 seats in the 117th Congress. Once Julia Letlow is sworn in, the House will have 212 Republicans and 220 Democrats, with three vacancies.
Now that Joe Biden has opened up the southern border to mass illegal immigration, the Democrats are on track for losses in the affected states of Arizona, Nevada, New Mexico and Texas. Plus, some seats that were narrowly won by just a handful of votes in Pennsylvania and Ohio will also go back to the GOP.
We need to make sure those GOP slots go to social conservative candidates who boldly claim Christian values — as Julia Letlow did during her campaign!
Let's do it again in Texas
            Texas 6th district: I decided to back Christian conservative candidate Sery Kim for the vacant seat in the Texas 6th district. Then the race sort of turned into a circus.
            Because the special election is May 1st, I interviewed Sery Kim on the phone for more than 30 minutes. I spoke to other candidates as well, but I really like Sery Kim as the candidate.
Sery Kim loves the Lord, and her number one request to me was that I ask the supporters of GING-PAC to pray for her. She talked to me about her church and leadership role as a Sunday school teacher.
At Sery Kim's Internet site the first three things listed are: Homegrown Texan,
Christian and Korean-American. She worked in the Trump administration as an "assistant administrator" in the Small Business Administration. She also worked for the Administration of President George W. Bush. And Sery has a law degree as well.
I pretty much saw us on a path to winning in the Texas 6th District.  Then a former professional wrestler in the WWE flew in on a chartered plane and with just an hour or so to go and registered for the election.
I know this guy! He ran for Congress in Nevada just last year. I was stunned by his theatrics. He can't win. His only claim to Texas is having lived there for a few years a decade or more ago. Far from being a social conservative, Dan Rodimer was once arrested at a Waffle House in Florida for assault. There have been other assault instances as well.
It gets worse: Rodimer is now one of 23 candidates running for the Texas 6th District open seat in the U.S. House of Representatives. That seat has been vacant since Republican Congressman Ron Wright died on February 8th. He was the first seated congressman to die after testing positive for Covid-19, but he had also been fighting cancer for two years.
The election is May 1st … To help Sery please contribute directly to her campaign. Her Internet site is www.SeryforTexas.com or you can send a check directly to her at:
Sery for Texas
P.O. Box 201326
Arlington, TX 76006
There are also other strong Christians and social conservatives running in this special election and you may know one of them and even support someone else. I don't normally get involved in special elections when there is more than one strong social conservative running. This time, I am supporting Sery because she is high profile, and she will help win over voters who don't usually back Republican candidates.
A Final Note
I have shortened the Campaign Update again this month, as there are not a lot of special election options other than in the Texas 6th. But with 425 House members, vacancies do occur on a regular basis. Please help GING-PAC stay ready to support pro-life, pro-family candidates as special elections come up. We can expect gains by pro-traditional family, social conservatives this year and next.
Click here to donate to GING-PAC today!
William J. Murray, GING-PAC Chairman
www.gingpac.org