President Trump's Actions against the persecution of Nigeria Christians applauded
Two actions have been taken by the Trump Administration which has brought the world's attention to the continuing persecution of Christians in Nigeria.
Late last year President Trump added Nigeria to a travel ban list. Nigerians may no longer travel to the United States because of the increase of Islamic terrorism despite the fact that the nation is nearly 50% Christian. President Trump has ample reason to believe that the increased Islamic terror attacks there make it difficult to determine who can safely be allowed to travel to the United States.
The increase in the number of attacks against Christians in the last year resulted in the Trump State Department adding Nigeria to a "Special Watch List" on December 18, 2019.  The list is of governments that have engaged in or tolerated "severe violations of religious freedom." Ambassador Sam Brownback had requested the designation after visiting the region and seeing firsthand the slaughter or Christians there.

Democrats Try to Use Coronavirus Legislation to Aid Abortion Industry
            You can always count on despicable Democrats like Nancy Pelosi to use a national crisis to aid the abortion industry or other pet projects favored by Deep State leftists in Washington, D.C. In mid-March, Congress was rushing to pass legislation to deal with the Coronavirus pandemic facing the United States. In this fevered rush to "do something," Speaker of the House Nancy Pelosi and her wicked minions slipped a provision into the legislation that would have provided $1 billion to reimburse laboratories for abortion-related services.
GING-PAC endorsed Sen. Ben Sasse (R-NE) spoke out forcefully against Pelosi's effort to circumvent the Hyde Amendment. He noted: "While schools are closing and hospitals are gearing up, Speaker Pelosi is waging unnecessary culture wars. Speaker Pelosi should be fighting the coronavirus pandemic, not politicizing emergency funding by fighting against the bipartisan Hyde Amendment," Sasse told National Review in a statement.
The Senator continued, "We need to be ramping up our diagnostic testing, not waging culture wars at the behest of Planned Parenthood. Good grief." You can read more about this on National Review's website.
Fortunately, Pelosi's effort to fund abortion services failed and was removed from the legislation, which was rammed through the House with little time for legislators to dig deep into its language.
Coronavirus, Elections and Joe Biden's Mental Capacity

            The Coronavirus pandemic has thrown the presidential primaries into chaos as states work to reschedule their primaries to protect voters from this virus.
            As of early March, Louisiana, Georgia, Maryland, Ohio and Kentucky had already postponed their primaries. More are expected to do the same.
            The state political parties choose how they pick a presidential nominee and the dates of the primaries are arbitrary as long as the parties pick a candidate at their conventions in July and August.
            Democrats are facing a real dilemma now with Joe Biden. Since he has gone into self-imposed quarantine due to the Coronavirus, he has been giving disastrous interviews from his home office. On several occasions, he has blanked out while trying to answer questions. In one speech, he finished talking and just stared off into space as if he didn't know where he was. His wife rushed to his side and escorted him from the podium.
During one "virtual town hall" with students, he said that he became a professor after leaving the Senate. He had apparently forgotten that he was elected as Vice President of the United States. He went directly from the Senate to the Vice Presidency.
Lynda Bennett Endorsed by Freedom Caucus Members to N.C. House Seat
            Conservative Christian activist Lynda Bennett is running for the 11th Congressional District in North Carolina this year. Bennett wants to replace Congressman Mark Meadows, who has been tapped to become President Trump's Chief of Staff.
            She has a Bachelors of Science degree and runs a family business with her husband. Bennett is a constitutionalist, pro-lifer, and defender of religious freedom and the Second Amendment.
            According to Bennett, "Life begins at conception   It is our most precious gift from God. Life must always be protected. It is the government's constitutional duty to protect its citizens, especially the most vulnerable among us."
            She believes that our rights come from God and are protected by the U.S. Constitution. She also believes that Americans are involved in a clash of worldviews over where our rights come from. It is not just a clash between political parties.
            Lynda Bennett will be facing other GOP candidates in a runoff that takes place on May 12, 2020. GING-PAC endorses her candidacy for the 11th Congressional District as a true social conservative and pro-lifer.
Sen. Tim Scott Lauds President Trump for Helping Black Americans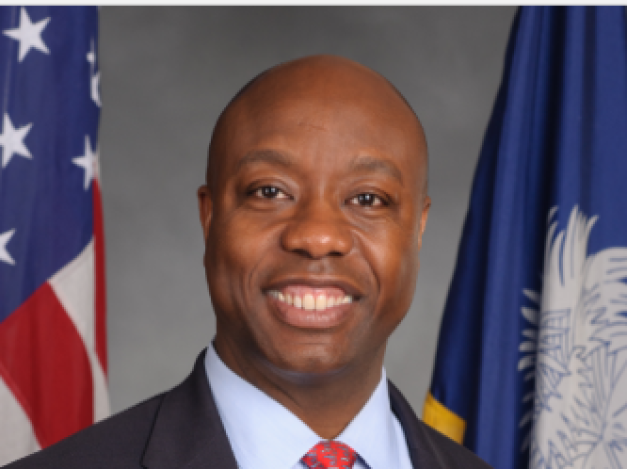 South Carolina Sen. Tim Scott (R) has been working closely with the Trump Administration to implement Opportunity Zones across America. These zones – suggested by Sen. Scott early in the Trump Administration — are helping black communities see economic recovery, job creation and hope for millions of working poor minorities.
            As a result of these pro-minority policies, Scott is convinced that conservatives will see a 50% increase in African American support in 2020. According to Scott, in some states Republicans could get 15% of the African American vote this November.
            According to Sen. Scott, the Trump Administration has created more than 7 million jobs with more than half of them going to African-Americans and Hispanics. "President Trump is not just talking a good game, he is walking a good game." Homeownership is up 2% among African-Americans since Trump took office.
            Sen. Scott has been in the forefront of the Opportunity Zone initiative – and it's bearing fruit. Learn more about Opportunity Zones by accessing Sen. Scott's website: scott.senate.gov.
            Sen. Scott runs for re-election in 2022! He is a good friend. Pray for him!
Congressman Estes Slams Senate For Defeating Pro-Life Bills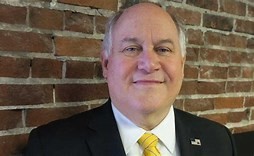 Congressman Ron Estes (R-KS) is outraged by the U.S. Senate defeat of two important pro-life bills in late February. At stake was the Born-Alive Abortion Survivors Protection Act and the Pain-Capable Unborn Protection Act. Both were defeated by leftist Democrats and a handful of RINOs in the Senate.
            According to Estes, "The Pain-Capable Unborn Protection Act acknowledges that unborn children can feel pain as early as 20 weeks gestational and bans late-term abortions after that point. The bill passed the U.S. House of Representatives in 2017, but the U.S. Senate has failed to debate or take final action on the legislation in both the 115th and 116th Congress."
            Estes continued: "Unfortunately in the House, Speaker Nancy Pelosi refuses to even bring legislation like the Born-Alive Abortion Survivors Protection Act up for a vote. I'll continue to stand with Kansans in fighting for the most vulnerable among us."
            Even with a "Republican" controlled Senate, we can't get pro-life legislation passed because there are too many RINOs who believe that abortion is somehow a constitutional right that is untouchable. The fact is we need far fewer RINOs and more social conservatives in both the House and Senate to effectively defend the right to life of unborn babies.
            Congressman Estes is one of those social conservatives who understand the sacredness of human life and fight for the unborn. Pray for him!
Congresswoman Vicky Hartzler Introduced Woman's Right To Know Act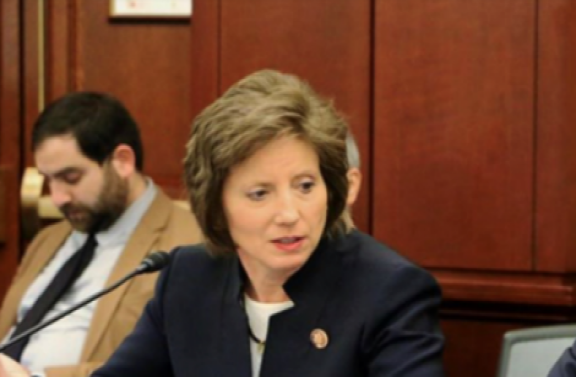 In early March, Congresswoman Vicky Hartzler (R-MO) introduced H.R. 6077, the Woman's Right To Know Act. If passed, this legislation will require abortion providers and their medical staff to inform women of the associated health risks of undergoing an abortion to make sure they make an informed decision.
According to Hartlzer: "States throughout the country have already begun enacting these laws to ensure that women considering abortion procedures have the full breadth of information and knowledge of the consequences surrounding an abortion procedure.
In any medical decision, knowledge is power– and this one carries a multitude of mental and physical health risks for women." Specifically, the Woman's Right to Know Act sets reasonable medical requirements for physicians to meet to protect both the life of the mother and the child before an abortion can be performed:
Abortion providers must explain all the medical risks associated with an abortion procedure;
Abortion providers must explain the probable gestational age and development features of the unborn child at the time the abortion is to be performed; and
Abortion providers must present this information at least 24 hours in advance of an abortion procedure.
Deep State Operatives Fail to Destroy social conservatives
            As we head toward the 2020 election this November, Nancy Pelosi, Chuck Schumer, and other far-left members of the House and Senate, using the power of the leftwing media, work to destroy social conservative candidates by distorting their positions.
Not only has the leftwing media attacked social conservative congressmen and Senators, but they have also resorted to attacking their businesses and families.
            To preserve a pro-life, social conservative agenda social conservative candidates must prevail in November.
Donate to GING-PAC today to help re-elect solid pro-life social conservatives to their House and Senate seats.
William J. Murray, GING-PAC Chairman
www.gingpac.org