OUR HOUSE CANDIDATES ATTACKED
MINNESOTA: Personal attacks on Michele Bachmann – GING-PAC has supported Congresswoman Michele Bachmann (R-MN) since the very first time she ran for Congress.  We have watched her become a stand out conservative leader, always speaking out for our values.  But right now Michele is being literally blasted from all sides, not just from the ultra-liberals, but also from the Republican establishment, including House Speaker John Boehner and U.S. Senator John McCain, among others.
All because she told the absolute truth!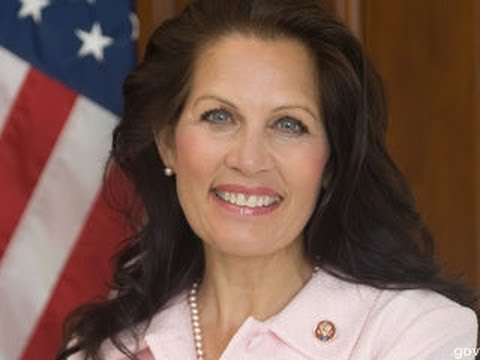 Her "crime" is that she rightfully accused Rep. Keith Ellison (D-MN) of having a "long record of being associated" with the Council on American-Islamic Relations (CAIR) and the Muslim Brotherhood.  I agree with this congresswoman that investigating all jihad activity in the United States of America should be at the top of our priorities!
Here is what Rep. Michele Bachmann said concerning Ellison on the Glenn Beck radio program:  "He has a long record of being associated with CAIR and with the Muslim Brotherhood.  CAIR is an unindicted co-conspirator, as stated in the large terrorist financing case that we've had in the United States of America and so he came out and essentially wanted to shut down the inspectors general from even looking into any of the questions that we were asking.  So he wants to shut it down.  In response I wrote another letter back to Keith Ellison, a 16-page letter which is what I call a 'bullet-proof' letter.  I have 59 footnotes with one example after another of the penetration of the Muslim Brotherhood into the federal government."
As reported by Fox News, Rep. Ellison, the second Muslim to serve in the United States' House of Representatives, in 2008 accepted $13,350 from the Muslim American Society (MAS) to go on a pilgrimage to Mecca.  According to terrorism expert Steve Emerson, "The Muslim American Society is the de facto arm of the Muslim Brotherhood in the United States.  The agenda of the MAS is to impose Islamic law in the United States, to undermine U.S. counter-terrorism policy."
Islamic supremacy continues to flourish because mainstream Republicans don't have the guts to call for an investigation into the infiltration of our federal government by this radical organization whose objective is for Allah to reign supreme over the United States of America!
After all of the attacks from the left Congresswoman Bachmann was then attacked on the floor of the Senate by Senator John McCain. Why? McCain was angry that Bachmann had also exposed the fact that Secretary of State Hillary Clinton's top aide has ties to the Muslim Brotherhood.  McCain has grown to love the Muslim Brotherhood in recent months and seems to think it is a "secular" organization.
In spite of her truthfulness, Michele Bachmann is in the political fight of her life.  Sure, at one point she was the "political darling" of the Tea Party.  But the vicious and untruthful attacks on her by well-financed liberals have taken a toll on her at the polls.  And that's why GING-PAC must stand with her during this difficult time…so she can be victorious!  And as a truly great American, she needs our help right now!
NEW YORK: Liberals and wacko environmentalists are seeking to defeat New York Representative Ann Marie Buerkle in November. The League of Conservation Voters wants Buerkle out of office because she's skeptical about alleged "global warming" and alleged man-made "climate change." They've smeared her and four other legislators as part of the "Flat Earth Five." The League is pouring $1.5 million into five districts to defeat lawmakers who reject the hysteria of the radical environmental movement including GING-PAC supported Rep. Buerkle.
It is important that one of the very few pro-life women in Congress should stay in office. A social conservative congresswoman from New York state is a rarity. GING-PAC sent additional support to Congresswoman Buerkle in July.
MARYLAND: GING-PAC candidate Ken Timmerman has recently exposed a hush-hush meeting at the White House with pro-Iranian operatives. The White House billed the meeting as an "Iranian-American Community Leaders' Roundtable." According to Timmerman, the roundtable included the pro-Iranian operative Trita Parsi and his National Iranian American Council (NIAC).
 Timmerman notes that NIAC having "consistently lobbied Congress against sanctions and against support for the pro-freedom movement, shows that this was a roundtable designed to legitimize the pro-Tehran lobby, not represent the Iranian-American community." Ken Timmerman is an award winning journalist who has accompanied me on fact finding missions to the Middle East. He is running against one of radical Nancy Pelosi's favorite Congressmen, Chris Van Hollen, Jr. in Maryland's 8th, which was recently redistricted. We can win this one!
LOUISIANA: This is what we want in a congressman.  GING-PAC endorsed for reelection Congressman Jeff Landry (R-LA) who has just called for an end to an LGBT sociology minor at the University of Louisiana – his alma mater. Landry publicly criticized the announcement that the university was soon offering this program for its students. He wrote a letter to UL President Joseph Savoie. In it, he said he was "extremely disappointed" in the university's decision because it "fails to provide an economic benefit to the participants or financial sense for the taxpayer." Our candidates take a stand!
SENATE: A MOMENT OF TRUTH FOR THE ESTABLISHMENT?
TEXAS: This week GING-PAC sent additional funds to a Senate candidate who took on the entire Republican establishment in Texas and may be our next great social conservative Senator.  Ted Cruz stands with the pro-life movement and against the ACLU agenda.
The primary run-off election  is JULY 31st!!  When GING-PAC first endorsed and began to support Cruz, he was 20 points behind the well-financed Lieutenant Governor David Dewhurst. The latest poll before the runoff election has Cruz ahead by five points at 49 percent to 44 percent.  A Cruz win next week will be a great victory for social conservatives.
James Bernsen, a Cruz spokesman, communicated why the switch to the lead is going in Cruz's favor: "The people are rallying behind him because they know that he will fight to reduce the size of government and defend the Constitution."
Your financial donation is urgently needed right now!  Please take a stand against all the LIES of the Obama administration that are a part of their pre-planning to try to tarnish the impeccable reputation of social conservatives like Rep. Michele Bachmann and Jeff Landry.
With your help we can add more social conservatives to the House and Senate this year. Please help today!
William J. Murray, Chairman
Government Is Not God – PAC 
P.O. Box 77237, Washington, DC 20013
WWW.GINGPAC.ORG