Congressman Phil Roe, Republican of Tennessee, announced he would not seek a seventh term in 2020 and immediately more than ten Republicans announced they would run for the open seat.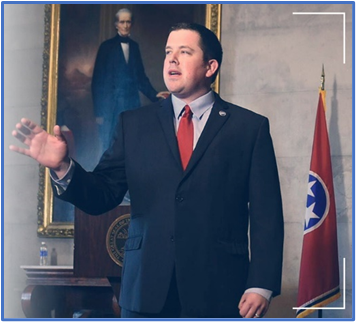 Roe said, "As someone who practiced medicine for over 30 years, I said I would serve five or six terms because I never intended this job to be a second career. After prayerful consideration, I have decided to retire at the end of the 116th Congress."
              In the first week of July, I talked with Timothy Hill, one of the many Republicans who will run in the delayed GOP primary on August 6th. primary. He is a preacher and the son of a preacher who has served eight terms in the Tennessee House of Representatives.
              Often, I am leery of the "pro-life" candidates who call me. Often when I check their campaign Internet site there is no mention of being "pro-life." Sometimes I can't even tell if they are Christians. That is not the case with Timothy Hill. He lists pro-life boldly in his list of issues and states, "I am 100% pro-life. I was a cosponsor of the heartbeat bill and will work to defund Planned Parenthood. In Washington, I will continue to fight for the unborn every day."
              Hill also lists religious freedom as an issue important to him which is not often done in an era where consultants steer Republican candidates away from anything by tax and defense issues. At his site, Timothy Hill states, "I believe it is important for people to have the freedom to worship as their conscience dictates, and I will fight to protect this freedom."
              Tennessee has a plurality voting system so that the candidate with the most vote wins even if he has less than 50%. With as many candidates running as there are Tim Hill will probably win with about 30% of the vote.
              GING-PAC does not normally endorse primary candidates, but Timothy Hill's background and social conservative credentials are so good that in his case GING-PAC will endorse for the primary. Contact: https://www.timothyhillforcongress.com/