Conservative Books and DVD's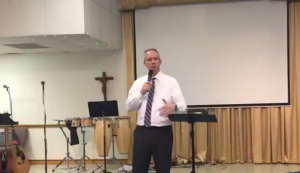 Political newcomer Pastor Ryan McAdams won his GOP primary yesterday with 73% of the vote. He'll face Democrat Congressman Donald McEachin in the November election. McAdams may become the next Congressman from the 4th Congressional District. McEachin is a lock-step liberal who consistently votes against the right to life and opposes efforts to punish sanctuary cities.
Ryan McAdams is a solid social conservative who is committed to the right to life of unborn children, wants to defund Planned Parenthood, protect civil liberties, defend the Second Amendment, wants to tighten our immigration and national security laws.
He also wants to work for the repeal of Obamacare, the disastrous socialist medical system that has disrupted our health care system.
Watch a recent speech he gave to a group of Second Amendment defenders: