Congressman Letlow died of Covid-19 just short of being sworn into his first term.
Please note the first item on Julia Letlow's major issues is "Pro-Life"
I had the opportunity to be part of a Zoom meeting with Julia Letlow on February the 3rd just a day before this GING-PAC update was to mail. Based on this conversation I have determined that she is the right candidate for her district and will bring a solid social conservative agenda to the House.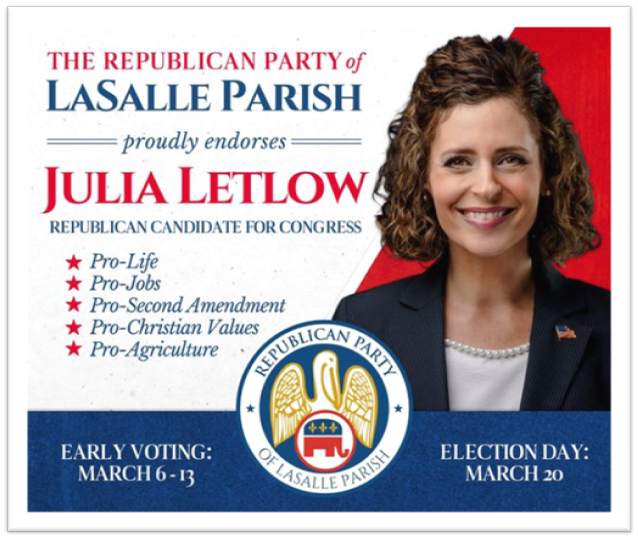 We social conservatives can help Julia win this seat. Donate at her Internet site at www.JuliaLetlow.com of mail a check to:
Julia Letlow for Congress
PO Box 539
Rayville, LA 71269
…………………………………………………………..
Government is Not God- PAC – Washington, DC