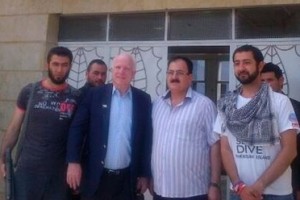 Donald Trump Just Made A Smart Foreign Policy Decision, But The Media Won't Tell You About It Honestly Because Of Russia
"Trump ends covert CIA program to arm anti-Assad rebels, a move sought by Moscow," read the headline late Wednesday at the Washington Post. The Post reported, "President Trump has decided to end the CIA's covert program to arm and train moderate Syrian rebels battling the government of Bashar al-Assad, a move long sought by Russia,

[continue reading…]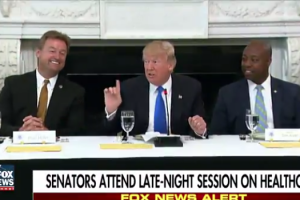 Sen. Scott: We're Closer Than Ever On Obamacare Repeal
Senator Tim Scott (R-SC) appeared on Fox News to discuss his recent meeting with President Trump on the repeal of Obamacare. He believes good progress was made with Trump and his fellow Senators in reaching a workable agreement to fix the mess that Obama and the Democrats created in seizing control of America's health care

[continue reading…]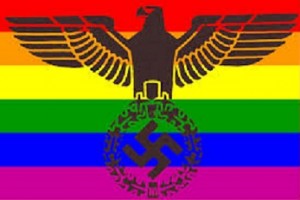 Tim Gill, Gay Megadonor, On Going After Christians: 'We're Going To Punish The Wicked'
The megadonor bankrolling the LGBT movement and its allies in the Democratic Party says he will continue to "punish the wicked" who hold traditional views about sexual morality. Despite the legalization of gay marriage in all 50 states, tech millionaire Tim Gill said he is not satisfied with the movement's progress. He plans to use

[continue reading…]
Congressman King: Use Planned Parenthood Funds For Border Wall!
GING-PAC endorsed Congressman Steve King (R-IA) appeared on Tucker Carlson's show last night to discuss how he would pay for the border wall. He'd used the federal subsidies handed to Planned Parenthood to kill unborn babies to build the wall. He'd also use welfare subsidy payments. His idea will undoubtedly make Nancy Pelosi's head explode,

[continue reading…]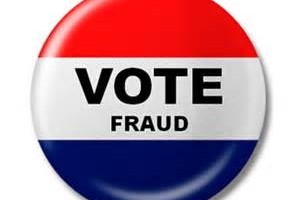 Congressional Black Caucus, Dems Pressure Mike Pence To Remove Kris Kobach From Election Commission
Members of the Congressional Black Caucus and several House Democrats asked Vice President Mike Pence on Tuesday to remove Kris W. Kobach as vice chair of the Presidential Advisory Commission on Election Integrity and to cancel the requests made last month for states to turn over voter information. The pressure comes after several lawsuits have

[continue reading…]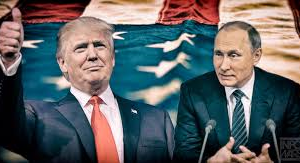 House Democrats Cry Russia In Failed Effort To Derail Border Wall Funding
Democrats in the House of Representatives on Tuesday made several attempts to strip increased immigration enforcement funding from a homeland security funding bill, including a proposal to instead use the money to buy icebreakers. But Republicans on the House Appropriations Committee defeated the Democratic amendments in a series of largely party-line votes and voted 30-22

[continue reading…]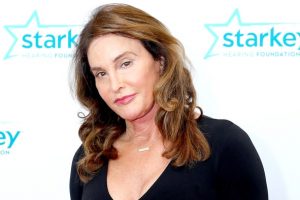 Caitlyn Jenner On Mission To Sensitize GOP
The Jenner formerly known as Bruce, but name-changed to Caitlyn, is on a mission to change the Republican Party and make its members more sensitive to LGBT issues. That's fine and dandy. But sensitive shouldn't mean lying. For instance: Appealing to Americans to regard all individuals with dignity and respect is a sensitivity that all

[continue reading…]
Bad Blood: White House Meets With Potential Jeff Flake Challengers
The White House has been meeting covertly with current and potential challengers of Sen. Jeff Flake's (R-Ariz.) seat, according to a report Monday. The quiet campaign to recruit challengers for the incumbent may signify President Donald Trump hasn't forgiven or forgotten how the deeply unpopular senator refused to endorse his candidacy and has become a

[continue reading…]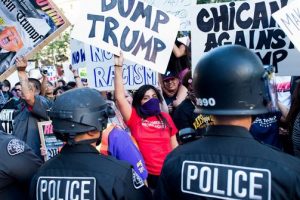 The Left's Maniacal War On Common Sense
A major crime wave is ravaging your neighborhood – not only frequent break-ins and burglaries, but armed robberies, assaults and even murders. What do you do? Do you arm yourself and make sure your doors are locked at night and add a security system? Or … do you intentionally leave your doors unlocked and post

[continue reading…]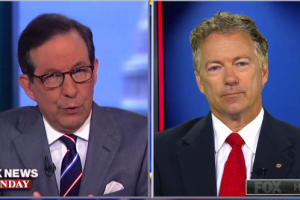 Sen. Rand Paul Slams Latest GOP Obamacare Repeal Bill
Sen. Rand Paul (R-KY) appeared on "Fox News Sunday" with Chris Wallace to discuss the latest GOP version of legislation designed to "repeal" Obamacare. According to Paul, it doesn't fully repeal the legislation — as promised by GOP candidates for 7 years — but keeps many of the bad elements of it. Watch his interview:

[continue reading…]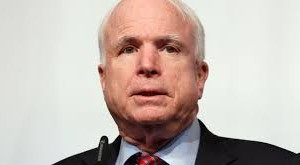 Poll: Most Vocal Republican Critics Of Trump Are The Least Popular
A new list of approval polls for all 50 U.S. senators released this week seems to indicate the Republican senators with the lowest popularity among voters at home are those who have been the most vocally critical of President Donald Trump — and who have historically supported amnesty for illegal immigrants. The least popular GOP

[continue reading…]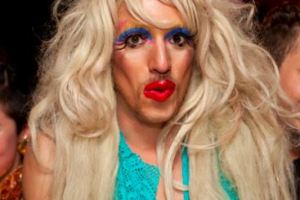 Pentagon To Keep Paying For Sex-Change Surgeries
Two-dozen House Republicans broke with their pro-defense brethren Thursday and helped Democrats kill an amendment that would have barred the military from funding transgender sex reassignment surgeries and hormone therapies. The amendment to the annual National Defense Authorization Act, which sets out policies on America's $696 billion military budget, failed 214-209, with all Democrats and

[continue reading…]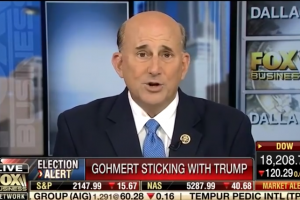 Congressman: Trump Won't 'Take No For Answer' On Health-Care Bill
President Donald Trump (Photo: Twitter) Senate Republican leaders are still scrambling to craft a health-care bill capable of attracting 50 GOP votes, and while success appears elusive right now, a prominent House conservative still believes a good bill can get passed thanks to the pressure from voters and the resolve of President Trump. On Wednesday,

[continue reading…]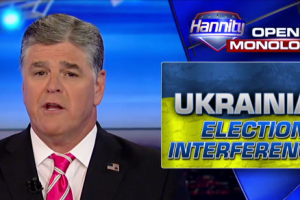 Sean Hannity & Newt Gingrich Discuss Hillary Collusion With Ukrainian Officials
Last night, Sean Hannity and Newt Gingrich discussed real stories of conspiracies between Hillary Clinton, Russia and Ukrainian operatives to destroy the campaign of President Trump last year. Hillary was also involved in a pay-to-play operation with the Russians involving the sale of 20% of America's uranium reserves to Vladimir Putin's government. The FBI should

[continue reading…]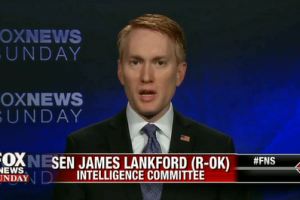 Amid Partisan Din, Sen. James Lankford Walks A Fine Line: Pastor And Politician
By Bobby Ross Jr. OKLAHOMA CITY (Religious News Service) — As music plays softly and the Quail Springs Baptist Church prepares to sing "Jesus Is Tenderly Calling," the guest speaker urges the crowd to bow and pray. "Here's my very simple invitation," the fill-in preacher tells the congregation. "There's a God who loves you and

[continue reading…]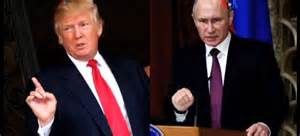 Democrats Spread False Russian Information On Trump, Campaign Aides
While the liberal news media hunts for evidence of Trump-Russia collusion, the public record shows that Democrats have willfully used Moscow disinformation to influence the presidential election against Donald Trump and attack his administration. The disinformation came in the form of a Russian-fed dossier written by former British intelligence agent Christopher Steele. It contains a

[continue reading…]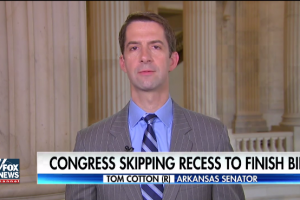 Sen. Cotton On Obamacare Repeal & Nuclear Iran
Senator Tom Cotton (R-AR) appeared on Fox News this morning to discuss the progress being made on repealing and replacing Obamacare and on the Iranian nuclear deal made by Obama. Cotton said he's cautiously pessimistic about the Obamacare repeal effort. Watch the latest video at video.foxnews.com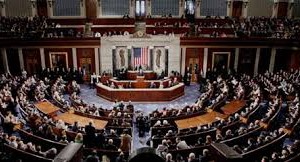 Trump Mulls Cancelling Congress' Summer Recess To Break Senate Democrat Obstruction Of Nominees
President Trump has not ruled out cancelling Congress's August recess to force votes on nominees that the administration says have been held up by unpretending obstructionism by Democrats. Marc Short, the White House director of legislative affairs, said Senate Democrats blocking of confirmation of key nominees was jeopardizing national security and denying Americans a fully

[continue reading…]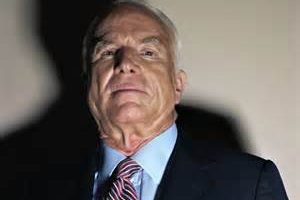 John McCain Faces Questions In Trump-Russia Dossier Case
WASHINGTON — Sen. John McCain faces questions in a defamation lawsuit about leaks leading to publication of the now-infamous dossier that alleged Donald Trump's campaign had connections to Russian operatives, McClatchy has learned. The dossier compiled by former British spy Christopher Steele and his London firm, Orbis Business Intelligence Ltd., amounted to a collection of

[continue reading…]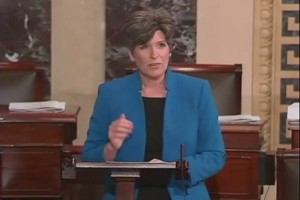 Harley-Davidson Employees Heard A Man Say He Said He "Could Kill" A Republican Senator And Immediately Contacted The FBI
The threat of political violence and the effect of rhetoric on those who perpetrate it has been a topic of discussion on and off since the shooting in Alexandria, Va., carried out by 66-year-old James Hodgkinson, who targeted Republican lawmakers as they practiced in advance of the 2017 Congressional baseball game. RELATED: The Alexandria shooter's

[continue reading…]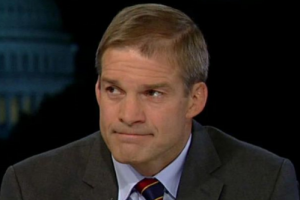 Rep. Jim Jordan Offers Way Out Of GOP Stalemate In Congress
Senate Majority Leader Mitch McConnell says it may not be possible to unite 50 Republicans on any health care overhaul and that the only action may be a collaboration with Democrats to adjust certain parts of the system, an evaluation that a leading House conservative finds unacceptable. On Thursday, McConnell told a town hall-style event

[continue reading…]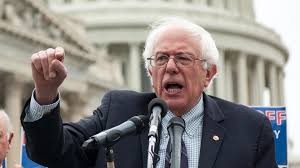 GOP Lawmakers Ask AG To Intervene After Bernie Sanders Imposes 'Religious Test' On Trump Nominee
Sixty-four Republican lawmakers sent a letter Friday asking Attorney General Jeff Sessions to reaffirm the constitutional prohibition against religious tests for public office. Led by Rep. Mark Walker of North Carolina and Sen. James Lankford of Oklahoma, the memo is a response to questions raised by Sen. Bernie Sanders, Vermont Independent, at a hearing last

[continue reading…]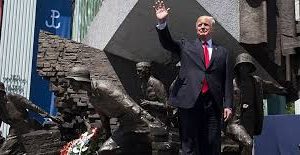 Donald Trump Kills Obama Doctrine In Poland
ANALYIS/OPINION: Nearly a decade after Barack Obama snuffed out America's beacon of freedom to the world, President Trump has relighted the hopeful flame. At nearly this exact point in Mr. Obama's presidency, he launched his famous "apology tour," traveling the globe seeking forgiveness for all America's transgressions. Warmongering, torture and slavery had become the ugly

[continue reading…]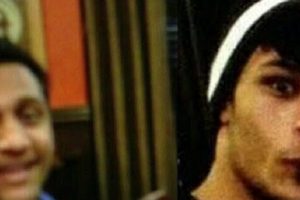 House Dem IT Suspects Wanted Untraceable Payments — And Sure Enough, Millions Disappeared
A Pakistani family under criminal investigation by the U.S. Capitol Police for abusing their access to the House of Representatives information technology (IT) system may have engaged in myriad other questionable schemes besides allegedly placing "ghost employees" on the congressional payroll. Imran Awan, his wife Hina, and brothers Abid and Jamal collectively netted more than

[continue reading…]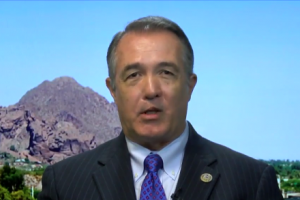 Cong. Franks: 'No Vote' If Planned Parenthood Defunding Nixed From Obamacare Repeal
Congressman Trent Franks (R-AZ) appeared on Fox News recently to discuss the House and Senate efforts to repeal and replace the disaster known as Obamacare. Franks made it clear that if the Senate removes the section in the bill that defunds Planned Parenthood, he would become a "no vote" on it. In a separate interview,

[continue reading…]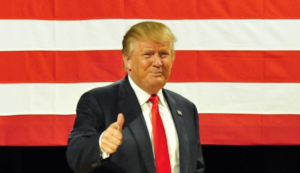 Democrats Risk Major Backfire With 'Unfit For Office' Push Against Trump
Democrats, upset with the president's use of Twitter, are now pushing for something extraordinary: the use of the 25th Amendment to remove Donald Trump from the White House. Rep. Jamie Raskin (D-Maryland), a freshman, is pushing a bill that would create a commission to check the mental and physical health of the president, to perhaps

[continue reading…]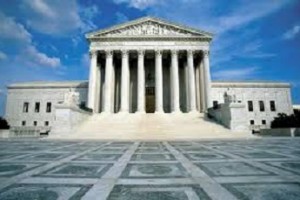 Senate Democrats Blocking Donald Trump Court Picks
Senate Democrats are turning to procedural tactics to delay confirmation of President Trump's appeals court picks, and conservative groups are firing back with a new ad in Michigan trying to force two Democrats to clear a path for one embattled nominee. The Judicial Crisis Network says it will spend $140,000 on the ad, which demands

[continue reading…]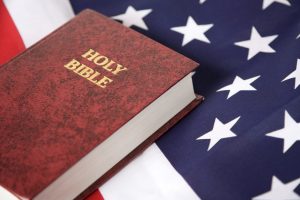 Eight Bible Verses To Read This Independence Day
One way God speaks to all of us is through the Scriptures. As we celebrate our independence as a nation this Fourth of July, let's also remember the freedom found in believing in Jesus Christ. Here are eight Bible verses (from the New International Version translation) to bring hope and direction to your July 4

[continue reading…]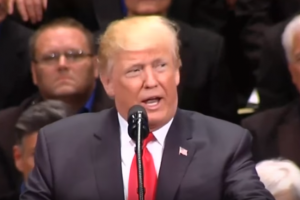 President Trump Honors Vets At 'Celebrate Freedom' Concert
President Donald Trump gave the keynote speech on Saturday night at the "Celebrate Freedom" Concert at the Kennedy Center. The concert was organized by Pastor Robert Jeffrees of the First Baptist Church in Dallas to honor America's veterans who fought to maintain our liberty from tyrants. During President Trump's speech, he made it clear that

[continue reading…]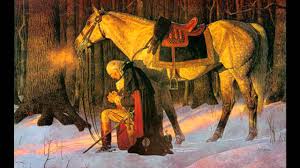 We've Got To Return To Biblical Foundations In This Country
"If my people, which are called by my name, shall humble themselves, and pray, and seek my face, and turn from their wicked ways; then will I hear from heaven, and will forgive their sin, and will heal their land" (2 Chronicles 7:14, KJV). As I drove up to the stoplight, the Christian radio program

[continue reading…]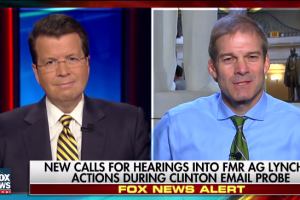 Jim Jordan Calls For Investigation Of Comey, Lynch
Watch the latest video at video.foxnews.com Rep. Jim Jordan called Thursday for an investigation into government officials involved in the Russia investigation. Mr. Jordan, Ohio Republican and member of the conservative House Freedom Caucus, said on CNN that former FBI Director James Comey and former Attorney General Loretta Lynch should be looked into for calling

[continue reading…]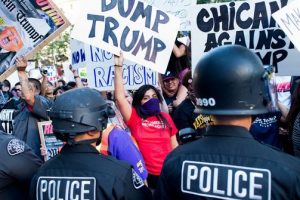 Liberal Plots To Remove Trump Are Backfiring
The progressive strategy of investigating President Trump nonstop for Russian collusion or obstruction of justice or witness tampering so far has produced no substantial evidence of wrongdoing. The alternate strategy of derailing the new administration before it really gets started hasn't succeeded, either, despite serial efforts to sue over election results, alter the Electoral College

[continue reading…]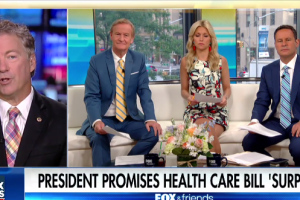 Sen. Rand Paul: Split Obamacare Repeal Into Two Bills!
GING-PAC endorsed Sen. Rand Paul (R-KY) appeared on Fox News this morning to discuss his conversation with President Trump on how to get conservative and moderate Republicans to support a real repeal of Obamacare. Paul's idea is to split the Obamacare repeal into two bills. One bill would be a clean repeal bill; the other

[continue reading…]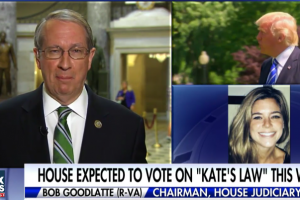 GING-PAC Cong. Goodlatte Pushes 'Kate's Law'
GING-PAC endorsed Congressman Bob Goodlatte (R-VA) who heads up the House Judiciary Committee, appeared on Fox News yesterday to discuss the reintroduction of "Kate's Law" to deal with violent illegal aliens who commit crimes in America's cities. The law was passed under the Obama Regime, but Obama refused to sign it. He was apparently content

[continue reading…]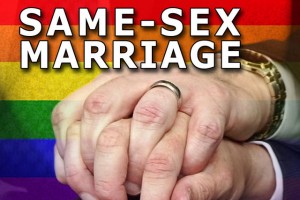 More Evangelicals Go Along With 'Gay Marriage'
Whether it indicates Republicans are giving in, giving up or just concealing their opinions for fear of being sued, a new poll shows that for the first time, Republicans now are evenly divided on the issue of same-sex marriage. A new the Pew Research Center survey found that two years after the Supreme Court decision

[continue reading…]

Senator Tim Scott (R-SC) appeared on Fox News to discuss his recent meeting with President Trump on the repeal of Obamacare. He believes good progress was made with Trump and his fellow Senators in reaching a workable agreement to fix the mess that Obama and the Democrats created in seizing control of America's health care

[continue reading…]

The megadonor bankrolling the LGBT movement and its allies in the Democratic Party says he will continue to "punish the wicked" who hold traditional views about sexual morality. Despite the legalization of gay marriage in all 50 states, tech millionaire Tim Gill said he is not satisfied with the movement's progress. He plans to use

[continue reading…]
GING-PAC endorsed Congressman Steve King (R-IA) appeared on Tucker Carlson's show last night to discuss how he would pay for the border wall. He'd used the federal subsidies handed to Planned Parenthood to kill unborn babies to build the wall. He'd also use welfare subsidy payments. His idea will undoubtedly make Nancy Pelosi's head explode,

[continue reading…]

Members of the Congressional Black Caucus and several House Democrats asked Vice President Mike Pence on Tuesday to remove Kris W. Kobach as vice chair of the Presidential Advisory Commission on Election Integrity and to cancel the requests made last month for states to turn over voter information. The pressure comes after several lawsuits have

[continue reading…]

The White House has been meeting covertly with current and potential challengers of Sen. Jeff Flake's (R-Ariz.) seat, according to a report Monday. The quiet campaign to recruit challengers for the incumbent may signify President Donald Trump hasn't forgiven or forgotten how the deeply unpopular senator refused to endorse his candidacy and has become a

[continue reading…]