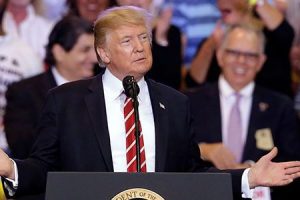 President Trump Slams Fake News Outlets Like CNN!
President Trump spoke at a "Make America Great" rally in Phoenix, Arizona yesterday evening and slammed the fake news media — primarily CNN — for its dishonest coverage of his statements after the Charlottesville, Virginia tragedy where a young woman was killed by a neo-Nazi thug. Watch Trump tear apart the media for their blatant

[continue reading…]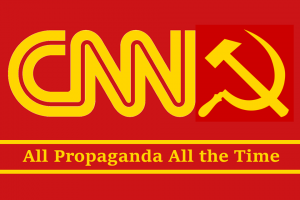 Democrats, Media Setting Up Impeachment, Removal Narrative
The media and Democrats are preparing a narrative aimed at removing President Donald Trump from office. The narrative is subtle, for now, and even includes some murmurings from Republicans. But it's truly there. The most obvious narrative builder for removal is, no surprise, CNN. On Sunday, CNN's media analyst, Brian Stelter, wondered why the topic

[continue reading…]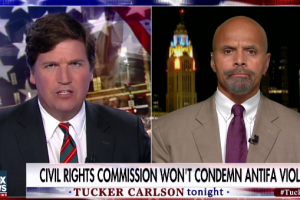 Civil Rights Commission Refuses To Condemn Antifa Violence
The U.S. Civil Rights Commission, which is supposed to be concerned about the civil rights of all Americans, recently issued a statement condemning white supremacist violence in Charlottesville, Virginia, but deliberately refused to condemn the violence committed by Antifa thugs. A conservative member of the commission appeared on Tucker Carlson Tonight to discuss this blatant

[continue reading…]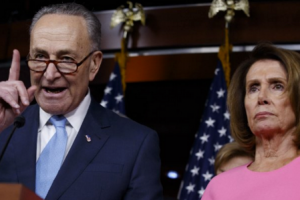 'Big Lie' That Dems No Longer Racist Party
Senate Minority Leader Chuck Schumer and House Minority Leader Nancy Pelosi WASHINGTON – The progressive left typically dismisses the Democratic Party's history of segregation and slavery, contending the two parties "switched," with the GOP morphing into the party of "white supremacists," contends documentary filmmaker and bestselling author Dinesh D'Souza. In an interview with WND, he

[continue reading…]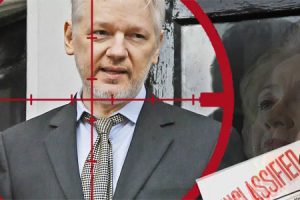 Russia Hack Of DNC Will Be Proved To Be Untrue
Watch the latest video at video.foxnews.com California Rep. Dana Rohrabacher's recent three-hour meeting with WikiLeaks head Julian Assange as reported earlier this week by The Hill may prove interesting in light of the allegations of several former high-ranking U.S. intelligence analysts that the Democratic National Committee was not hacked by the Russians or anyone else

[continue reading…]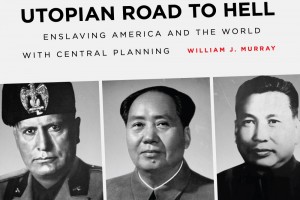 'Billionaire Class' Leading U.S. Down 'Utopian Road To Hell'
It seemed like such a good idea at the time. When Hugo Chavez came to power in Venezuela in 1999, he wanted to make the Venezuelan people more equal. But the late president's socialist policies ended up turning a modern, fairly wealthy country into a Third World wreck. Today the country is broke, with a

[continue reading…]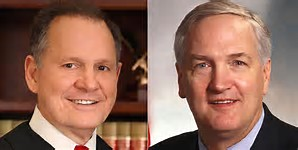 Social Conservatives Have Win-Win Situation In Alabama Run Off Election!
By William J. Murray, GING-PAC chairman. Social conservatives should be pleased with the results of Tuesday's special election in Alabama. Two outspoken Christians won the most votes for the Republican primary and will face each other in the run-off election on September 15th. Senator Luther Strange, the incumbent appointed by the governor after Senator Jeff

[continue reading…]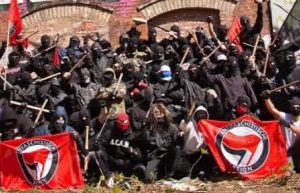 Far-Left 'Antifa' Agitators On The Rise In The Age Of Trump
When self-described anti-fascists showed up in force Saturday to oppose a rally of white supremacists in Charlottesville, Virginia, some of them turned violent, according to media reports and eyewitness accounts. President Donald Trump did not specify radicals who operate under the banner of Antifa, an abbreviation for anti-fascist or anti-fascist action, when he said Tuesday

[continue reading…]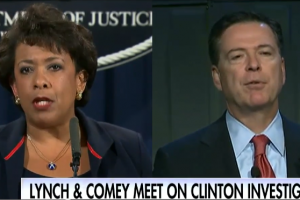 FBI 'Reopens' Case Into Lynch-Clinton Tarmac Meeting
The FBI has "reopened" a request for documents related to former President Bill Clinton's 2016 tarmac meeting with former Attorney General Loretta Lynch. American Center for Law and Justice (ACLJ) President Jay Sekulow told Fox News that the FBI sent him a letter indicating officials reopened his Freedom Of Information Act (FOIA) request, after initially

[continue reading…]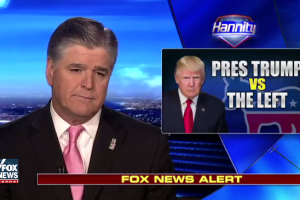 Sean Hannity Blasts Leftist Media Hypocrisy Over Charlottesville Riot
Last night, Sean Hannity laid out the hypocrisy of the leftist media and Democrats in their rage against President Trump over his truthful comments about the white nationalist and violent Antifa (Marxist/Anarchist) leftists in Charlottesville, Virginia over the weekend. During the protest, one woman was run over and killed by a neo-Nazi and many more

[continue reading…]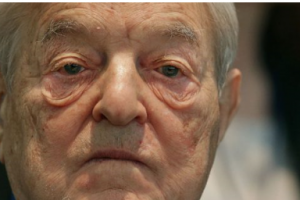 Why George Soros Is Dumping Huge Sums Into Lobbying Efforts
Amid a backlash against George Soros' funding of progressive causes in countries across the globe, the billionaire's lobbying group has significantly increased its activities, according to disclosure forms. The forms, first reported on by the Washington Free Beacon, reveal that the Open Society Policy Center (OSPC), Soros' Washington, D.C.-based nonprofit advocacy firm, has spent nearly

[continue reading…]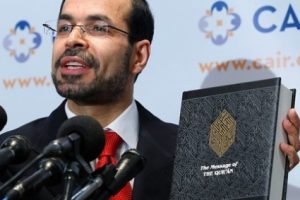 Muslim Mafia Joins War On Confederate Memorials
CAIR Executive Director Nihad Awad An Islamic organization founded in Washington, D.C., by the Palestinian terrorist organization Hamas is entering the controversy over Confederate monuments, urging all state and local governments to remove any symbols of the Civil War South. The Council on American-Islamic Relations, or CAIR, is offering to help facilitate the process, providing

[continue reading…]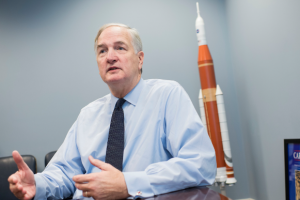 Donald Trump Congratulates Luther Strange And Roy Moore For Advancing To Runoff In Alabama
President Trump congratulated Sen. Luther Strange and for Roy Moore for advancing to a GOP runoff race in the Alabama special election to fill out Jeff Sessions' term in the Senate. Neither Mr. Strange, who was endorsed by Mr. Trump and who had strong support from groups aligned with Senate Majority Leader Mitch McConnell, nor

[continue reading…]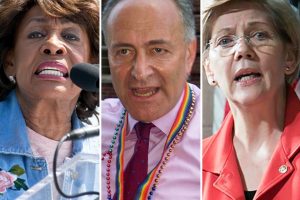 Democrats Fractured Over Ideological Purity Tests
After the Republicans took a beating in the 2012 elections, the Republican National Committee performed an embarrassing political ritual known as "the autopsy." The RNC looked into why Republican presidential candidate Mitt Romney lost, and why several GOP Senate candidates went down with him. The conclusion the RNC made was, among other things, that the

[continue reading…]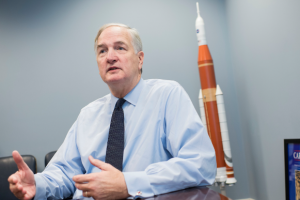 Luther Strange: Donald Trump's Support Will Make A Difference In Alabama's Primary Race
Watch the latest video at video.foxnews.com Sen. Luther Strange said President Trump's endorsement will make a difference in the Republican primary race Tuesday in Alabama. "I predict that President Trump's endorsement will be incredibly important because people want his agenda passed, I want his agenda passed, and I couldn't be more honored that he has

[continue reading…]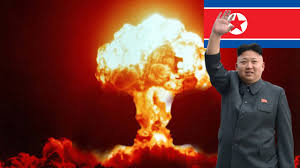 Democrats Undermine U.S. Credibility Abroad
The Democratic Party has no clue how to protect our country. Their feckless approach to foreign policy is something akin to taking candy from a stranger and then begging to go for a ride in the stranger's van. It's peace through appeasement — walk softly and carry an idealistic delusion. Their strategies are fueled by

[continue reading…]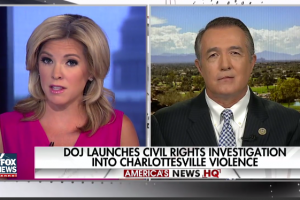 GING-PAC Lawmaker On North Korea Nuclear Threat
GING-PAC endorsed Congressman Trent Franks (R-AZ) appeared on Fox News over the weekend to discuss the nuclear threat posed by North Korea and the ignorance of the left when it comes to Communist tyrants. Franks points out that Bill Clinton and Barack Obama are the ones who permitted North Korea to become a major nuclear

[continue reading…]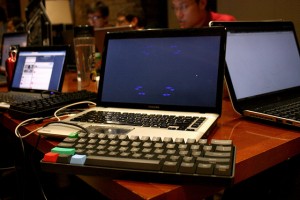 'Nation,' Mag Of The Far Left, Finds Russia Hack Nonsensical
You know it's time to pack it up and move on from a Democratic-driven political hit when even the left-of-left liberal-leaning magazine, The Nation, starts to say, hey, guys, there are no facts here. In other words: This whole Russia-hacked-the-election-with-President-Donald-Trump's-help mantra may finally be crumbling. Nation writer Patrick Lawrence took a look at all of

[continue reading…]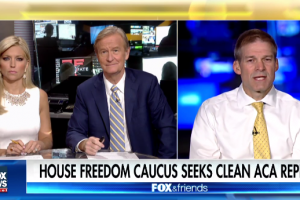 Congressman Jordan: Get Clean Repeal Of Obamacare
Congressman Jim Jordan (R-OH), a GING-PAC endorsed lawmaker, appeared on Fox this morning to discuss his effort to get a clean bill passed that will repeal Obamacare. His bill passed in 2015, but leadership won't allow it to come to the floor. Jordan's goal is to do an end run around the leadership to force

[continue reading…]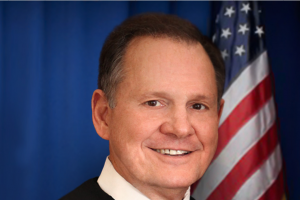 Roy Moore Up In Alabama GOP Senate Primary; Strange, Brooks Battle For Second: Poll
Former Alabama Chief Justice Roy Moore is leading the GOP field in Tuesday's special election primary race in Alabama, according to a new poll that suggests he is well positioned to advance to a runoff race this fall. The survey from Cygnal and L2 found Mr. Moore leading Sen. Luther Strange by a 30.7 percent

[continue reading…]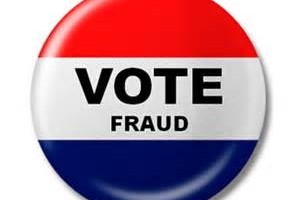 Feds: Vote Fraud Scheme Found At Massachusetts Motor Vehicles Office
The federal government has confirmed organized voter fraud in America, with the arrests of six people who allegedly ran a fake-ID scam inside the Massachusetts Registry of Motor Vehicles. The results give credence to President Trump's much-maligned claim that Hillary Clinton received more popular votes nationally in 2016 mostly because more than 3 million illegal

[continue reading…]
The Common Threads Emerging Among GOP Primary Insurgents
The sluggish pace of legislative progress on President Donald Trump's agenda has handed GOP insurgents in congressional contests a potent political weapon to wield against incumbent lawmakers. Nevada businessman Danny Tarkanian announced Tuesday on Fox News' "Fox & Friends" that he was launching a 2018 Republican primary challenge against Sen. Dean Heller (R-Nev.). Heller, the

[continue reading…]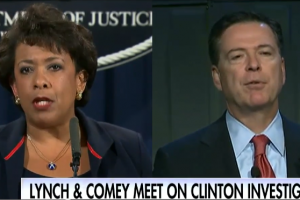 GING-PAC Newsmakers On North Korea, Clinton/Lynch Scandals
Senator Dan Sullivan (R-AK) and Congressman Jim Jordan (R-OH) appeared on Fox News yesterday to discuss the North Korean threat and the latest revelations about former AG Loretta Lynch and her infamous meeting with Bill Clinton last summer in Phoenix just before James Comey let Hillary off the hook. Watch both of these important interviews

[continue reading…]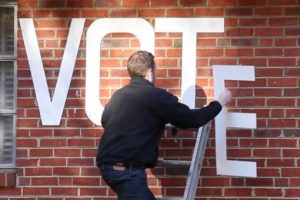 Republicans On Way To Supermajority?
WASHINGTON – Democrats hoping to block President Donald Trump's agenda by winning congressional majorities in the 2018 midterm elections have just received a stunning reality check. A recent article by David Wasserman published at fivethirtyeight.com – not known for being friendly to Republicans – reports that even if the Democrats win every Senate race in

[continue reading…]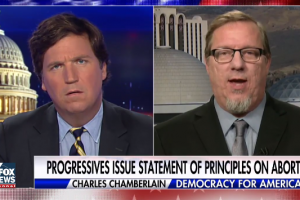 Pro-Abort Democrat Okay With Killing Baby Up To Point Of Birth
A double-speaking Democrat — head of a group called "Democracy for America" debated abortion last night with Tucker Carlson. The Democratic Party is strongly considering a move to block pro-life Democrats from running for office or receiving funding for their campaigns. Abortion is a religion to many on the Left and is considered a constitutional

[continue reading…]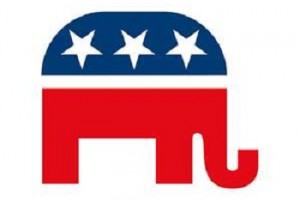 Media Ignore Potential For Democrat Nightmare In 2018
President Donald Trump is popular, his approval rating is where he needs it to be, and red-district Republicans have nothing to worry about. Shhh! Don't tell the conventional-wisdom-only mainstream media. They have an anti-Trump narrative to maintain and they don't want facts, empirical evidence, or sound analysis gumming up the propaganda gears! That's why they

[continue reading…]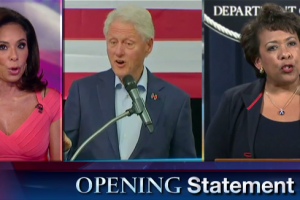 Judge Pirro Angered By Special Protections For Clinton & Obama Criminal Enterprises
Judge Jeanine Pirro is outraged by the two-tiered justice system in the United States. There is one standard for the Clinton/Obama criminal cartel — and then there is a far stricter standard for the rest of us. The American justice system under Obama was turned on its head and Obama holdovers seem still to wield

[continue reading…]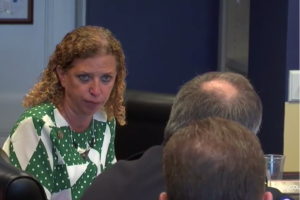 Wasserman Schultz Says Laptop She Sought To Keep From Police Was IT Aide's, Not Hers
Watch the latest video at video.foxnews.com Rep. Debbie Wasserman Schultz, D-Fla., said in a newspaper interview that she never actually saw a laptop that she fought to block U.S. Capitol Police from examining as evidence in a criminal case against her IT aide by saying it was hers. Wasserman Schultz, who resigned under a cloud

[continue reading…]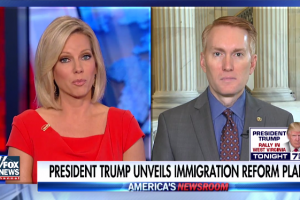 Sen. Lankford On Immigration & Democrat Obstructionism
Senator James Lankford (R-OK) spoke out recently on immigration reform and arcane rules of the Senate that block honest debate. He wants to change the rules — and is deeply concerned by the Democrat obstructionism that has kept President Trump from getting his staffers confirmed. Democrats and NeverTrump Republicans are doing whatever they can to

[continue reading…]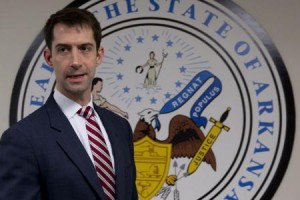 Sen. Cotton Rips Notion Americans Won't Work Certain Jobs
Sen. Tom Cotton (R-Ark.) on Thursday dismantled a maxim that has become an article of faith among mass immigration advocates — that foreign-born residents work the jobs Americans won't do. That oft-repeated claim was one of the primary reasons Sen. Lindsey Graham (R-S.C.) offered Wednesday when he came out against Cotton's bill to cut legal

[continue reading…]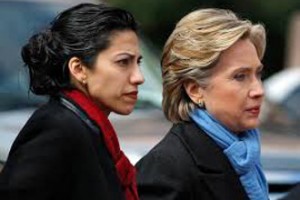 New Batch Of Hillary Emails Show Abuse Of Classified Info, Donor Favors
Huma Abedin A new batch of Hillary Clinton emails released through a Judicial Watch lawsuit provide further evidence that top aide Huma Abedin sent classified information through a non-secure account. The emails, among 1,606 pages of documents from the U.S. State Department, also confirm that donors to the Clinton Foundation regularly obtained special favors from

[continue reading…]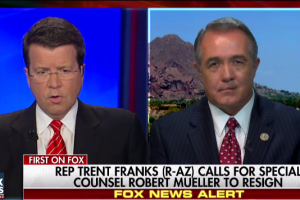 Cong. Franks Explains Why Federal Law Requires Mueller To Resign
GOP Arizona Congressman Trent Franks explains to Neil Cavuto why Robert Mueller is required by federal law to step down as special counsel investigating the bogus "Russia collusion scandal." Watch this important interview and distribute it through your social networking sites.Franks is a longtime friend of GING-PAC, committed Christian and a principled social conservative. Watch

[continue reading…]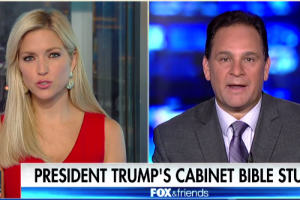 White House Bible Study Includes 12 Cabinet Members!
Fox News and CBN News are highlighting the White House Bible study that takes place each week in Washington, D.C. Leftist heads will undoubtedly explode over the fact that as many as 12 members of President Trump's Cabinet take part in this Bible study — including AG Jeff Sessions, HHS Secretary Tom Price and Secretary

[continue reading…]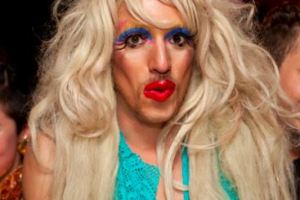 Retired Generals, Admirals Thank President Trump For Banning Transgender Troops
More than a dozen retired generals and admirals have signed a letter to President Trump thanking him for his announced policy to ban transgender people from the armed forces. "We write today to express our gratitude to you for making the extremely courageous decision to reverse President [Barack] Obama's transgender social experiment," the conservative retired

[continue reading…]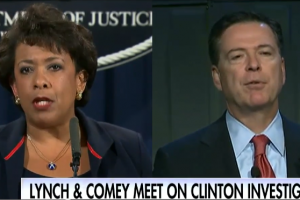 Goodlatte & Judiciary Republicans Call For Second Special Counsel To Address Issues Outside The Scope Of Special Counsel Mueller's Investigation
Reprinted from House Judiciary Committee Chairman Bob Goodlatte's web site: July 27, 2017 — House Judiciary Committee Chairman Bob Goodlatte (R-Va.) and Judiciary Committee Republicans today sent a letter to Attorney General Jeff Sessions and Deputy Attorney General Rod Rosenstein calling for the appointment of a second special counsel to investigate unaddressed matters, some connected

[continue reading…]

President Trump spoke at a "Make America Great" rally in Phoenix, Arizona yesterday evening and slammed the fake news media — primarily CNN — for its dishonest coverage of his statements after the Charlottesville, Virginia tragedy where a young woman was killed by a neo-Nazi thug. Watch Trump tear apart the media for their blatant

[continue reading…]

The media and Democrats are preparing a narrative aimed at removing President Donald Trump from office. The narrative is subtle, for now, and even includes some murmurings from Republicans. But it's truly there. The most obvious narrative builder for removal is, no surprise, CNN. On Sunday, CNN's media analyst, Brian Stelter, wondered why the topic

[continue reading…]

The U.S. Civil Rights Commission, which is supposed to be concerned about the civil rights of all Americans, recently issued a statement condemning white supremacist violence in Charlottesville, Virginia, but deliberately refused to condemn the violence committed by Antifa thugs. A conservative member of the commission appeared on Tucker Carlson Tonight to discuss this blatant

[continue reading…]

Senate Minority Leader Chuck Schumer and House Minority Leader Nancy Pelosi WASHINGTON – The progressive left typically dismisses the Democratic Party's history of segregation and slavery, contending the two parties "switched," with the GOP morphing into the party of "white supremacists," contends documentary filmmaker and bestselling author Dinesh D'Souza. In an interview with WND, he

[continue reading…]

It seemed like such a good idea at the time. When Hugo Chavez came to power in Venezuela in 1999, he wanted to make the Venezuelan people more equal. But the late president's socialist policies ended up turning a modern, fairly wealthy country into a Third World wreck. Today the country is broke, with a

[continue reading…]