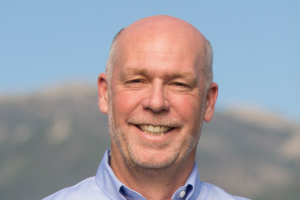 Greg Gianforte Says Rob Quist Is 'Nancy Pelosi In A Cowboy Hat'
Republican Greg Gianforte called his opponent in Montana's special election a "Nancy Pelosi in a cowboy hat" on Monday. The businessman, who ran for governor unsuccessfully in 2016, said on Fox News that money from outside the state was pouring into this race from those that are out of touch with Montana's politics, including his

[continue reading…]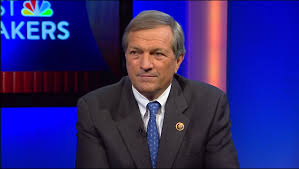 Democrat Congressman Tells Girl That Trump Is More Dangerous Than ISIS
Congressman Mark DeSaulnier (D-CA) recently told an 11-year-old girl at a town hall meeting at Stanley Middle School in Lafayette, California that the most dangerous person in America isn't a terrorist, but the President of the United States. DeSaulnier read a Q&A card from the girl, which asked the question: "My name is Eden, and

[continue reading…]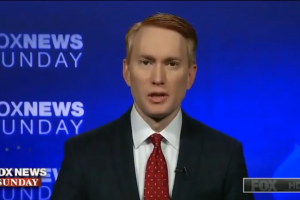 Sen. Lankford Discusses President Trump's Agenda & Critics
GING-PAC endorsed Senator James Lankford (R-OK) appeared with Chris Wallace over the weekend to discuss President Trump's ambitious agenda and critics of his agenda within the GOP. Watch his interview below: Watch the latest video at <a href="//video.foxnews.com">video.foxnews.com</a>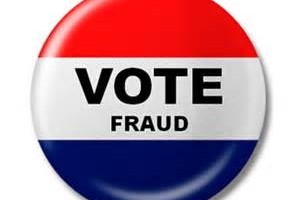 Voter Fraud Oughta Be A Crime
Joseph Stalin is credited with observing that, "It's not the people who vote that count, it's the people who count the votes." Over the last two decades the left has been changing both the rules of our election process and America's demographics to suit their political agenda. A perfect example is Virginia Gov. Terry McAuliffe's

[continue reading…]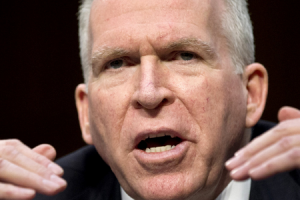 Obama Entangled In Brand-New 'Political Espionage' Scandal
Former CIA Director John Brennan While the claims of collusion between Donald Trump's 2016 campaign and Russia seem to have dropped abruptly off the media radar, there is a new report of collaboration between a U.S. political campaign and foreign powers. But the campaign was that of Hillary Clinton, and the chief architect was Barack

[continue reading…]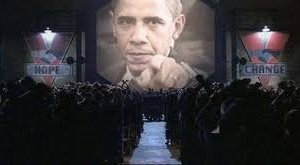 The Big, Amazing List Of People Obama Spied On
WASHINGTON – "Mr. Bond, they have a saying in Chicago: 'Once is happenstance, twice is coincidence, the third time it's enemy action.'" – From "Goldfinger" by Ian Fleming. The Obama administration isn't accused of gathering intelligence information to spy for political, and other, purposes just once. Or twice. Or even just three times. Sharyl Attkisson

[continue reading…]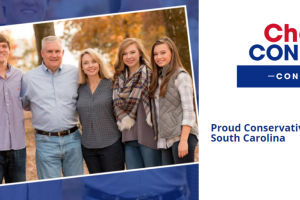 Chad Connelly Special Election On May 2
Chad Connelly for Congress from UTPL on Vimeo. The next important special election this year takes place on May 2nd in South Carolina where Chad Connelly is seeking to replace Mick Mulvaney. Connelly ran the RNC's faith outreach program during the Trump campaign and is endorsed by GING-PAC for this seat. Connelly is an outspoken

[continue reading…]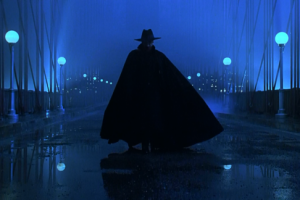 Self-Government Could Be An Illusion
What if our belief in self-government is a belief in a myth? What if the election of one political party over the other to control Congress changes only appearances? What if taxes stay high and regulations stay pervasive and the government stays oppressive and presidents fight wars no matter what the politicians promise and no

[continue reading…]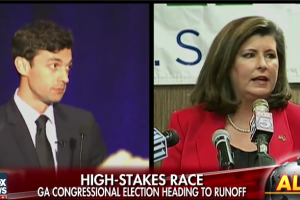 Karen Handel Celebrates Win In Georgia Special Election
Karen Handel was interviewed on Fox News yesterday on her victory over 10 other GOP challengers in a special election in Georgia. Handel will now face leftist Jon Ossoff in a run off in June. Ossoff is receiving 95% of his campaign money from out of state — most coming from limousine liberals in New

[continue reading…]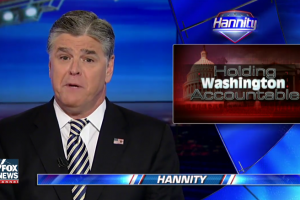 Hannity Sends Message To GOP Congress: Get To Work
Fox News commentator Sean Hannity has a stern message to the GOP-controlled Congress: Stop infighting, end the recess, and get to work. He compares what President Trump has accomplished during his time in office with the dismal record of the GOP-run Senate and House so far: Watch the latest video at video.foxnews.com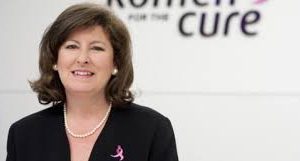 Anti-Trump Democrat Falls Short In Georgia Election
Two candidates, Republican Karen Handel and Democrat Jon Ossoff, will compete in a runoff election in June after failing to garner 50 percent of the vote in Tuesday's special election in Georgia's 6th District. The contenders in Tuesday's jungle primary included 11 Republicans, five Democrats, and two independents.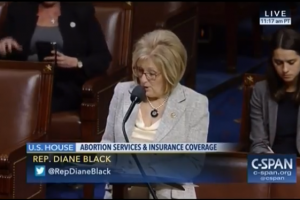 U.S. Rep. Diane Black's Pro-Life Legislation Signed Into Law By President Trump
U.S. Rep. Diane Black was at President Trump's side last week as he signed pro-life legislation that she introduced in the House. The measure signed into law Thursday overturned an Obama administration rule that forced states to provide Title X family planning grants to abortion providers like Planned Parenthood.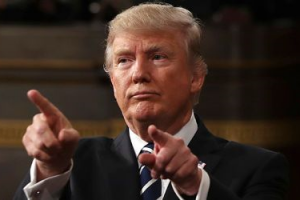 Donald Trump: Jon Ossoff, Georgia Congressional Candidate, Would Be A 'Disaster'
President Trump kicked off Tuesday with some 11th-hour lobbying in the Georgia special congressional election, urging Republicans to get to the polls and saying Jon Ossoff, the leading Democrat in the race, would be a "disaster" in Congress. "Democrat Jon Ossoff would be a disaster in Congress.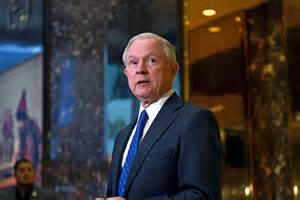 At Last: An Attorney General Who Enforces Our Laws!
After eight years of suffering from a lawless POTUS and his lawless Attorney Generals, we finally have an honorable man as AG who actually believes in the rule of law, the Constitution and protecting Americans from illegal alien criminals.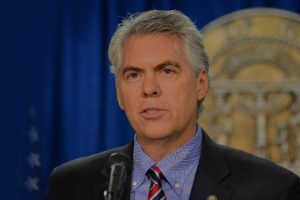 Jon Ossoff, Democrat, Tests Georgia GOP Strength In House Race
Even if a Democrat emerges as the top vote-getter in Georgia's special congressional election Tuesday, the race is almost certain to go to a runoff, where Republican strategists said they will prevail and notch another win for President Trump.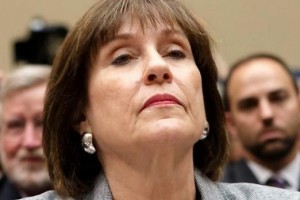 GOP To Sessions: Prosecute Lois Lerner!
GOP lawmakers are urging the Trump Justice Department to review evidence that former IRS official Lois Lerner engaged in criminal misconduct by targeting tea-party and conservative groups for their political beliefs.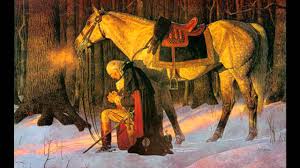 Congressional Prayer Caucus Urges President Trump To Stand Strong On Religious Freedom
"Religious freedom – the right to practice any faith or to choose no faith at all – is a fundamental human right of all people. I was encouraged to hear you say that a "first priority" of your administration will be to "preserve and protect our religious liberty," and I believe there are several steps you can take to make that commitment a reality".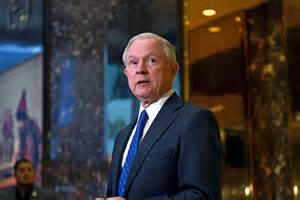 Sessions: Trump 'Not Backing Down' On Core Issues
Attorney General Jeff Sessions insisted President Donald Trump is "not backing down from" his campaign promises to build a border wall and revamp immigration policies amid reports of ideological wars in the White House, during an interview Wednesday on "The Laura Ingraham Show."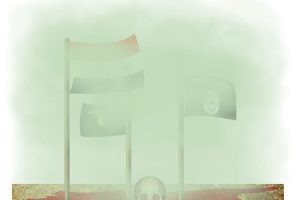 A Sudden Syrian Stumbling Block
Up until about a week ago, we saw the beginnings of the new "America First" approach to national security that Donald Trump had promised during the campaign and which had helped win him the presidency. In Syria, cooperation with Russia had begun to target the Islamic State, al Qaeda, and other embodiments of "radical Islamic terrorism," which President Trump has sworn to destroy.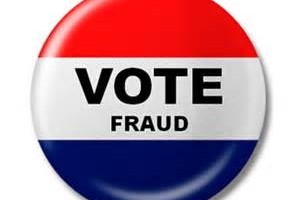 Judicial Watch Warns 11 States To Clean Voter Registration Lists Or Face Federal Lawsuit
Judicial Watch announced it has sent notice-of-violation letters threatening to sue 11 states having counties in which the number of registered voters exceeds the number of voting-age citizens, as calculated by the U.S. Census Bureau's 2011-2015 American Community Survey. According to the letters, this is "strong circumstantial evidence that these … counties are not conducting reasonable voter registration record maintenance as mandated under the [National Voter Registration Act] NVRA."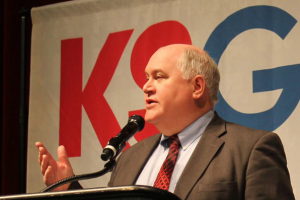 Republican Ron Estes Wins Kansas Special Election Beating Democrat James Thompson
Republican Ron Estes emerged victorious Tuesday in the special election to fill Kansas' empty seat in Congress, dispelling fears that the first major race of the election cycle could end with Democrats flipping control of a seat that the GOP has held for over two decades.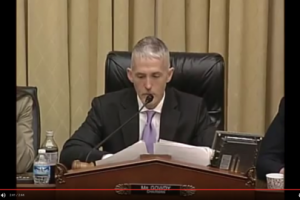 Trey Gowdy Urges Education To Stop Human Trafficking
"Those who seek to do evil are often times more creative than those of us who seek to prevent it. … Contrary to some misconceptions, human trafficking does not require smuggling, it doesn't require you to cross a border, bring people from South or Central America into Southern Texas or California to work. It can happen right here. In fact, it has." Gowdy said, "It's here, here in increasing numbers,"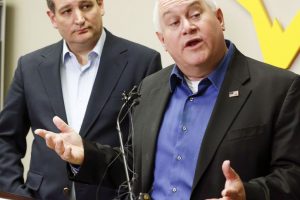 Ron Estes, James Thompson Special Election In Kansas Gets Attention From Republicans
President Trump cut a last-minute robocall for Republican Ron Estes in the special election to fill Kansas' empty seat in Congress – raising the stakes in the race and fueling speculation over whether the contest has become too close for comfort for the GOP.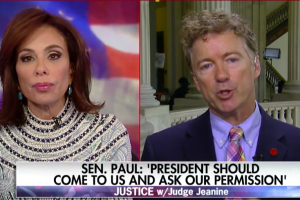 GING-PAC Newsmakers: Sen. Paul & Congressman Gohmert
Kentucky Senator Rand Paul and Texas Congressman Louie Gohmert appeared on Fox News over the weekend to discuss the bombing of Syria, the fight against the Islamic State and the slaughter of Christians in Egypt by ISIS terrorists on Palm Sunday.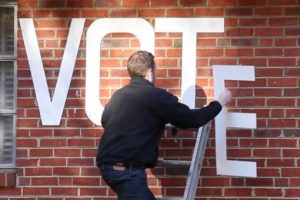 Kansas Special Election: Tuesday, April 11
Today, Senator Ted Cruz (R-TX) will be in Kansas to campaign for GOP House candidate Ron Estes to replace Mike Pompeo. Vice President Pence has recorded robocalls for Estes. Estes is facing a pro-abortion Democrat named James Thompson. This Democrat supports late-term abortions and wants taxpayers to pay for it. Thompson also supports sex-selection abortions.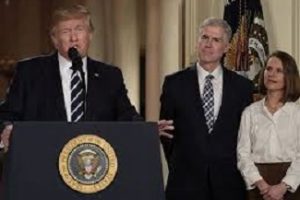 Neil Gorsuch, Donald Trump's Supreme Court Pick, Confirmed By Senate
The Senate confirmed Judge Neil Gorsuch to the Supreme Court Friday morning, thrilling conservatives and angering liberals who expect him to be in the mold of the late Justice Antonin Scalia, whose seat he will take.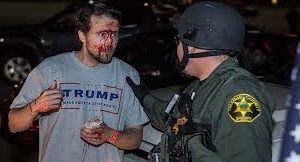 What Does Democratic Party Stand For? 12 Examples
Professor Allison Stanger of Middlebury College has written another excellent column – this one in the New York Times – in which she worries aloud about the increasing unwillingness of self-identified progressives to adhere to values – like protecting free inquiry at universities – that she treasures as linchpins of liberal thought.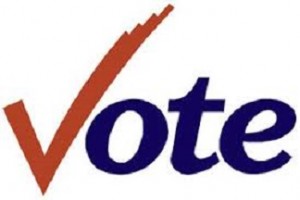 GING-PAC Update For March-April 2017!
Click on the link below to read our latest update on special elections coming up in 2017. These are important races and several social conservatives are running for office. GING-PAC is behind these candidates.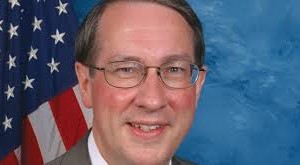 Judiciary Committee Approves More Bills To Protect Children
"When it comes to protecting children, we must ensure our laws are airtight to prevent predators from facing no consequences for their cruel abuse and exploitation of kids. The bills approved by the House Judiciary Committee today close several loopholes in current law in order to combat global sex tourism and keep our kids safe from dangerous sex offenders."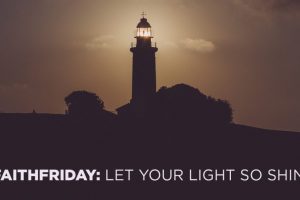 #FaithFriday: Let Your Light So Shine
You and I both know that America is the most special place in the world. But it's important that we remember our success isn't the success of man. It's the reward for being a country that has obeyed the laws set forth by the Word of God.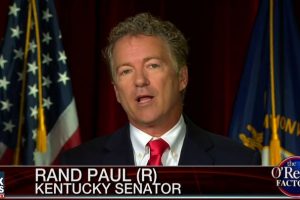 Sen. Paul Blasts Susan Rice For Spying Scandal
Senator Rand Paul (R-KY) blasted Susan Rice on "Hannity" last night for her involvement in spying on Trump transition team members and the President of the United States. Paul is calling on Rice to come before Senate committees to explain — under oath — why she spied and what she did with the information she gathered. Of course, Rice has a long history of being a convincing liar — as was Obama.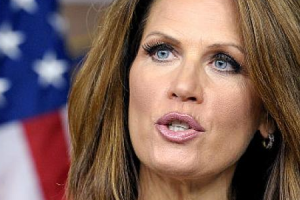 Urgent Warning For Christians To Help Trump Beat Obama's Shadow Government
Former U.S. Rep. Michele Bachmann, R-Minn. Barack Obama may have left office on Jan. 20, but he didn't go far – only two miles to the Kalorama neighborhood of northwest Washington, D.C., where his family lives with former senior adviser Valerie Jarrett, who moved into his 8,200-square-foot $5.3 million mansion.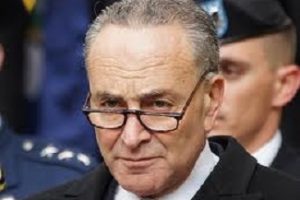 Democrats Blocking Neil Gorsuch Appointment
Baseball season gets underway this week, a welcome distraction from the political battles in Washington. The U.S. Senate is warring over the confirmation of Supreme Court nominee Neil Gorsuch. The Republicans say he's a stellar nominee, a judicial umpire who calls balls and strikes as he sees them.

Republican Greg Gianforte called his opponent in Montana's special election a "Nancy Pelosi in a cowboy hat" on Monday. The businessman, who ran for governor unsuccessfully in 2016, said on Fox News that money from outside the state was pouring into this race from those that are out of touch with Montana's politics, including his

[continue reading…]

Joseph Stalin is credited with observing that, "It's not the people who vote that count, it's the people who count the votes." Over the last two decades the left has been changing both the rules of our election process and America's demographics to suit their political agenda. A perfect example is Virginia Gov. Terry McAuliffe's

[continue reading…]

Former CIA Director John Brennan While the claims of collusion between Donald Trump's 2016 campaign and Russia seem to have dropped abruptly off the media radar, there is a new report of collaboration between a U.S. political campaign and foreign powers. But the campaign was that of Hillary Clinton, and the chief architect was Barack

[continue reading…]

Chad Connelly for Congress from UTPL on Vimeo. The next important special election this year takes place on May 2nd in South Carolina where Chad Connelly is seeking to replace Mick Mulvaney. Connelly ran the RNC's faith outreach program during the Trump campaign and is endorsed by GING-PAC for this seat. Connelly is an outspoken

[continue reading…]

What if our belief in self-government is a belief in a myth? What if the election of one political party over the other to control Congress changes only appearances? What if taxes stay high and regulations stay pervasive and the government stays oppressive and presidents fight wars no matter what the politicians promise and no

[continue reading…]