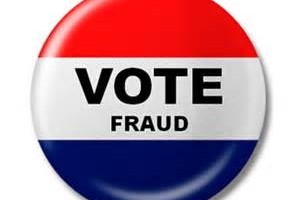 State Refuses Vote-Fraud Probe – Snubs Video Evidence
James O'Keefe Undercover journalist James O'Keefe of Project Veritas Action is blasting Wisconsin officials for insisting video evidence of vote fraud that he gave them is not enough to begin an investigation. "You should be investigated. You should lose your job. … Shame on you," O'Keefe charges in a new video. See the video: The

[continue reading…]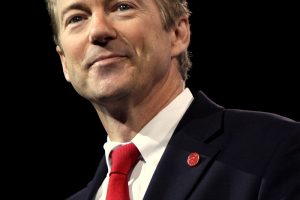 Sen. Paul: The U.S. Should Not Fund Saudi Arabia's War On Yemen
By Senator Rand Paul (R-KY) American-built planes with American bombs were used by the Saudis to bomb a funeral procession in Yemen. Over 100 people were killed, and 500 mourners were wounded. Active duty American pilots have been refueling the planes dropping bombs across Yemen. Sounds like war to me. But when did we declare

[continue reading…]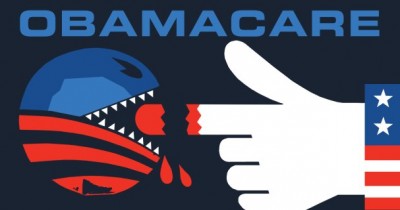 Congressman Jordan On New Obamacare Repeal Bill
Congressman Jim Jordan (R-OH) appeared on Fox News to discuss the newly-revised Obamacare repeal and replace legislation in Congress. Jordan is a leader of the Freedom Caucus and a GING-PAC endorsed lawmaker. The Freedom Caucus opposed the Paul Ryan legislation and the bill was pulled before a vote was taken on it. Watch the latest

[continue reading…]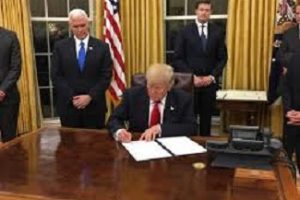 Donald Trump To Pull Feds Out Of K-12 Education
President Trump will sign[ed] an executive order Wednesday to start pulling the federal government out of K-12 education, following through on a campaign promise to return schools to state and local control. The order, dubbed the "Education Federalism Executive Order," will launch a 300-day review of Obama-era regulations and guidance for school districts and direct

[continue reading…]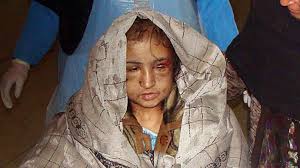 Douglass Trafficking Bill Will Help Victims, Punish Traffickers
Almost 200 years ago, Frederick Douglass began his astonishing life dedicated to educating others on the horrors of slavery. On Thursday, April 27, 2017, Rep. Chris Smith (NJ-04), Rep. Karen Bass (CA-37), Rep. Ann Wagner (MO-02) and Kenneth B. Morris, Jr., the great-great-great grandson of Frederick Douglass and the Co-Founder & President of the Frederick

[continue reading…]
Obama Judge Stops Trump Plan To Withhold Money From 'Sanctuary Cities'
A federal judge on Tuesday ruled that the U.S. government must continue providing money to counties that defy federal law and protect illegal aliens from the consequences of their law-breaking. The temporary order came from Judge William H. Orrick, who has been accused by a political blog of buying his court seat by accepting his

[continue reading…]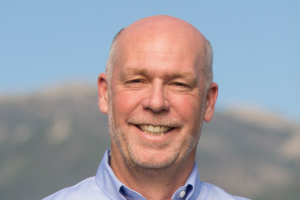 Greg Gianforte Says Rob Quist Is 'Nancy Pelosi In A Cowboy Hat'
Republican Greg Gianforte called his opponent in Montana's special election a "Nancy Pelosi in a cowboy hat" on Monday. The businessman, who ran for governor unsuccessfully in 2016, said on Fox News that money from outside the state was pouring into this race from those that are out of touch with Montana's politics, including his

[continue reading…]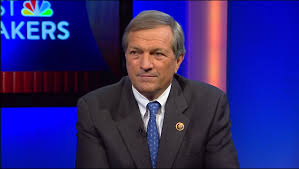 Democrat Congressman Tells Girl That Trump Is More Dangerous Than ISIS
Congressman Mark DeSaulnier (D-CA) recently told an 11-year-old girl at a town hall meeting at Stanley Middle School in Lafayette, California that the most dangerous person in America isn't a terrorist, but the President of the United States. DeSaulnier read a Q&A card from the girl, which asked the question: "My name is Eden, and

[continue reading…]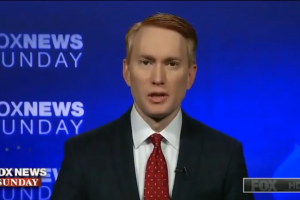 Sen. Lankford Discusses President Trump's Agenda & Critics
GING-PAC endorsed Senator James Lankford (R-OK) appeared with Chris Wallace over the weekend to discuss President Trump's ambitious agenda and critics of his agenda within the GOP. Watch his interview below: Watch the latest video at <a href="//video.foxnews.com">video.foxnews.com</a>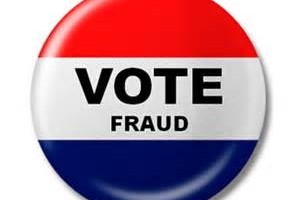 Voter Fraud Oughta Be A Crime
Joseph Stalin is credited with observing that, "It's not the people who vote that count, it's the people who count the votes." Over the last two decades the left has been changing both the rules of our election process and America's demographics to suit their political agenda. A perfect example is Virginia Gov. Terry McAuliffe's

[continue reading…]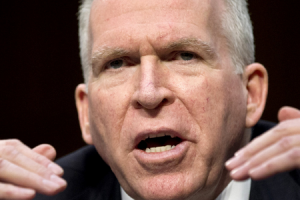 Obama Entangled In Brand-New 'Political Espionage' Scandal
Former CIA Director John Brennan While the claims of collusion between Donald Trump's 2016 campaign and Russia seem to have dropped abruptly off the media radar, there is a new report of collaboration between a U.S. political campaign and foreign powers. But the campaign was that of Hillary Clinton, and the chief architect was Barack

[continue reading…]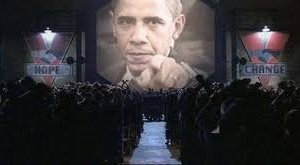 The Big, Amazing List Of People Obama Spied On
WASHINGTON – "Mr. Bond, they have a saying in Chicago: 'Once is happenstance, twice is coincidence, the third time it's enemy action.'" – From "Goldfinger" by Ian Fleming. The Obama administration isn't accused of gathering intelligence information to spy for political, and other, purposes just once. Or twice. Or even just three times. Sharyl Attkisson

[continue reading…]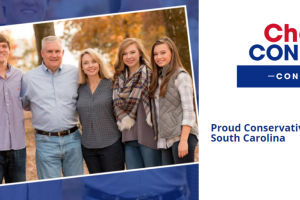 Chad Connelly Special Election On May 2
Chad Connelly for Congress from UTPL on Vimeo. The next important special election this year takes place on May 2nd in South Carolina where Chad Connelly is seeking to replace Mick Mulvaney. Connelly ran the RNC's faith outreach program during the Trump campaign and is endorsed by GING-PAC for this seat. Connelly is an outspoken

[continue reading…]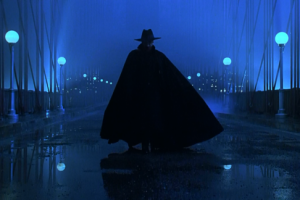 Self-Government Could Be An Illusion
What if our belief in self-government is a belief in a myth? What if the election of one political party over the other to control Congress changes only appearances? What if taxes stay high and regulations stay pervasive and the government stays oppressive and presidents fight wars no matter what the politicians promise and no

[continue reading…]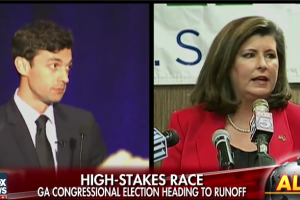 Karen Handel Celebrates Win In Georgia Special Election
Karen Handel was interviewed on Fox News yesterday on her victory over 10 other GOP challengers in a special election in Georgia. Handel will now face leftist Jon Ossoff in a run off in June. Ossoff is receiving 95% of his campaign money from out of state — most coming from limousine liberals in New

[continue reading…]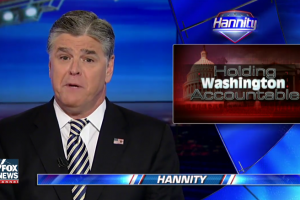 Hannity Sends Message To GOP Congress: Get To Work
Fox News commentator Sean Hannity has a stern message to the GOP-controlled Congress: Stop infighting, end the recess, and get to work. He compares what President Trump has accomplished during his time in office with the dismal record of the GOP-run Senate and House so far: Watch the latest video at video.foxnews.com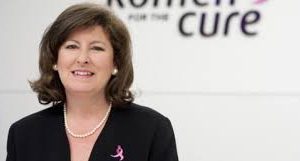 Anti-Trump Democrat Falls Short In Georgia Election
Two candidates, Republican Karen Handel and Democrat Jon Ossoff, will compete in a runoff election in June after failing to garner 50 percent of the vote in Tuesday's special election in Georgia's 6th District. The contenders in Tuesday's jungle primary included 11 Republicans, five Democrats, and two independents.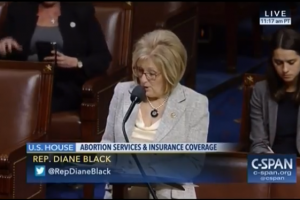 U.S. Rep. Diane Black's Pro-Life Legislation Signed Into Law By President Trump
U.S. Rep. Diane Black was at President Trump's side last week as he signed pro-life legislation that she introduced in the House. The measure signed into law Thursday overturned an Obama administration rule that forced states to provide Title X family planning grants to abortion providers like Planned Parenthood.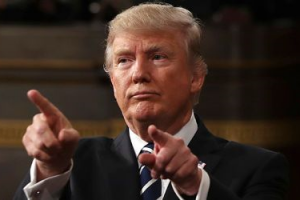 Donald Trump: Jon Ossoff, Georgia Congressional Candidate, Would Be A 'Disaster'
President Trump kicked off Tuesday with some 11th-hour lobbying in the Georgia special congressional election, urging Republicans to get to the polls and saying Jon Ossoff, the leading Democrat in the race, would be a "disaster" in Congress. "Democrat Jon Ossoff would be a disaster in Congress.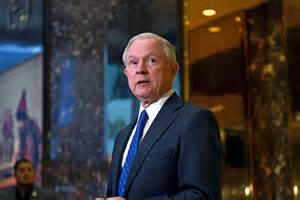 At Last: An Attorney General Who Enforces Our Laws!
After eight years of suffering from a lawless POTUS and his lawless Attorney Generals, we finally have an honorable man as AG who actually believes in the rule of law, the Constitution and protecting Americans from illegal alien criminals.

By Senator Rand Paul (R-KY) American-built planes with American bombs were used by the Saudis to bomb a funeral procession in Yemen. Over 100 people were killed, and 500 mourners were wounded. Active duty American pilots have been refueling the planes dropping bombs across Yemen. Sounds like war to me. But when did we declare

[continue reading…]

President Trump will sign[ed] an executive order Wednesday to start pulling the federal government out of K-12 education, following through on a campaign promise to return schools to state and local control. The order, dubbed the "Education Federalism Executive Order," will launch a 300-day review of Obama-era regulations and guidance for school districts and direct

[continue reading…]
A federal judge on Tuesday ruled that the U.S. government must continue providing money to counties that defy federal law and protect illegal aliens from the consequences of their law-breaking. The temporary order came from Judge William H. Orrick, who has been accused by a political blog of buying his court seat by accepting his

[continue reading…]

Republican Greg Gianforte called his opponent in Montana's special election a "Nancy Pelosi in a cowboy hat" on Monday. The businessman, who ran for governor unsuccessfully in 2016, said on Fox News that money from outside the state was pouring into this race from those that are out of touch with Montana's politics, including his

[continue reading…]

Joseph Stalin is credited with observing that, "It's not the people who vote that count, it's the people who count the votes." Over the last two decades the left has been changing both the rules of our election process and America's demographics to suit their political agenda. A perfect example is Virginia Gov. Terry McAuliffe's

[continue reading…]