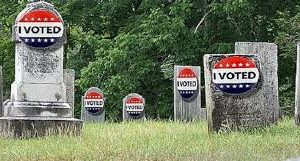 More Cases Of Voter Fraud Pile Up As Liberals Look The Other Way
The Heritage Foundation added another round of cases this week to our ever-growing Election Fraud Database. Accounting for these new additions, the database now documents 1,088 proven instances of election fraud, including 949 cases that have resulted in criminal convictions, 48 that have ended in civil penalties, and 75 that have seen defendants enter diversion

[continue reading…]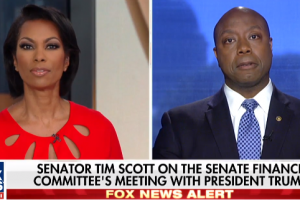 Senators Scott & Paul Talk Tax Reform!
GING-PAC endorsed Senators Tim Scott (R-SC) and Rand Paul (R-KY) appeared on Fox yesterday to discuss President Trump's tax cut proposals and the political climate in Washington, D.C. It is clear that no matter how good a Trump proposal may be for the American people, Democrats will oppose it, lie about it, and obstruct its

[continue reading…]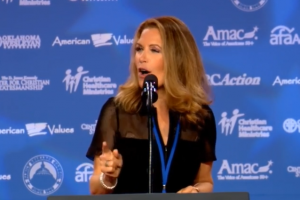 Former GING-PAC Endorsed Congressman Michele Bachmann Explains Importance Of Christian Voters!
Former GING-PAC endorsed Congressman Michele Bachmann (R-MN) spoke at the Values Voter Summit last weekend and explained why the Christian voter was so important in electing President Trump last November. Keep these facts in mind for the mid-terms in 2018. Watch her important speech below: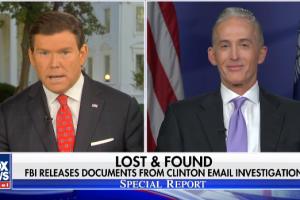 Congressman Gowdy Dissects James Comey's Lies
GING-PAC supported Congressman Trey Gowdy (R-SC) appeared on "Special Report" last night to discuss new revelations about former FBI Director James Comey's decision to free Hillary Clinton from felony charges months before he had completed his "investigation" of her criminal activities. Gowdy politely points out that Comey's explanations for his decision to exonerate her months

[continue reading…]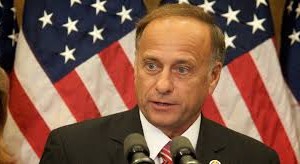 Congressman King Warns Dems Handed U.S. Secrets To Pakistanis
Former DNC chairwoman Rep. Debbie Wasserman Schultz, D-Fla. Multiple reports have detailed the equipment and nearly $6 million a Pakistani family of IT specialists allegedly took from the U.S. government while running computer networks for numerous congressional Democrats. But that's only money and equipment, says a U.S. congressman who contends that the biggest problem is

[continue reading…]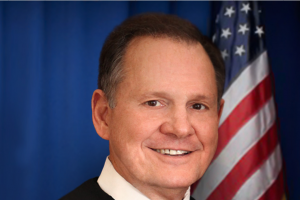 Senate Candidate Roy Moore Speaks At Values Voter Summit!
Former Alabama Supreme Court Justice Roy Moore spoke at the Values Voter Summit over the weekend to an enthusiastic crowd. Moore won a recent run off primary against interim Sen. Luther Strange, who was picked to replace Senator Jeff Sessions (now Trump's Attorney General). Moore faces a Clinton-linked lawyer in the general election in December.

[continue reading…]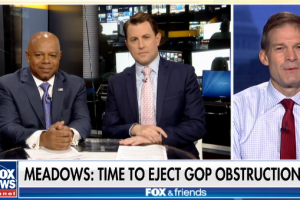 Jim Jordan: Obamacare Subsidies Were Illegal
Ohio Congressman Jim Jordan appeared on "Fox & Friends" over the weekend to discuss the failure of the GOP to push forward the American people's agenda this year. He also discussed President Trump's decision to revoke federal subsidies for insurance companies to keep Obamacare afloat. The subsidies were illegal, but Obama enacted them anyway. Watch

[continue reading…]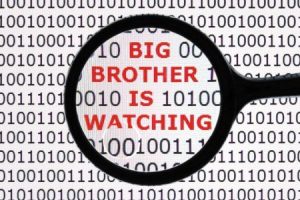 Congressman Goodlatte Introduces The USA Liberty Act
The USA Liberty Act protects Americans' lives and their civil liberties. On October 6, 2017, House Judiciary Committee Chairman Bob Goodlatte (R-Va.), joined by Ranking Member John Conyers, Jr. (D-Mich.), Crime, Terrorism, Homeland Security, and Investigations Subcommittee Chairman Jim Sensenbrenner (R-Wis.), Crime, Terrorism, Homeland Security, and Investigations Subcommittee Ranking Member Sheila Jackson Lee (D-Texas), and

[continue reading…]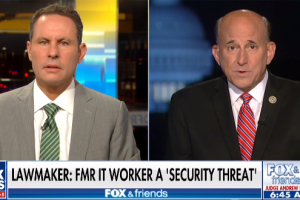 Cong. Gohmert Provides Details On Democrat/Pakistani IT Espionage Scandal
Congressman Louie Gohmert (R-TX) appeared on "Fox & Friends" yesterday morning to discuss a recent meeting with Judicial Watch officials and conservative Congressmen on the Democrat Party's espionage scandal — a scandal largely ignored by the so-called "mainstream" media. Watch his interview: Watch the latest video at video.foxnews.com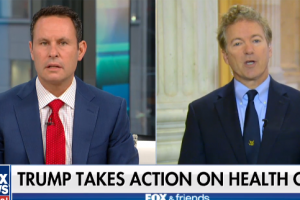 Rand Paul Says Trump's Executive Order Is Legalizing An Existing Freedom
Watch the latest video at video.foxnews.com Sen. Rand Paul said Thursday that President Trump's executive order is simply "legalizing" an existing "freedom." "The difference is President Obama created programs by executive actions …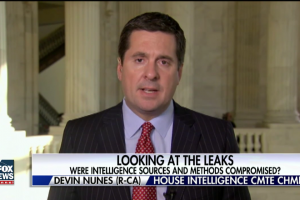 Trump Dossier Leads To Subpoena Of Firm That Put It Out
The Republican chairman of the House intelligence committee has subpoenaed the head of the Washington firm that commissioned the sensational anti-Trump campaign research dossier – adding fresh intensity to the behind-the-scenes scramble among lawmakers to grasp how the infamous document fits into the Russian election meddling investigation. The subpoena issued for Fusion GPS co-founder Glenn

[continue reading…]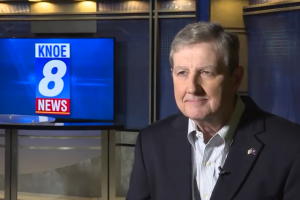 Sen. Kennedy Speaks Out On Harvey Weinstein & Hollywood Hypocrisy
Louisiana Senator John Kennedy appeared on Channel 8 in Monroe, Louisiana recently to discuss the Harvey Weinstein sex scandal and the hypocrisy of Hollywood liberals lecturing Americans on moral issues. Kennedy is a solid social conservative who was endorsed by GING-PAC.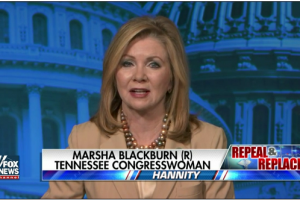 Marsha Blackburn Says Twitter Will Allow Her Campaign Video
Rep. Marsha Blackburn said Wednesday that Twitter reconsidered its decision to block her campaign announcement video, and it will now be back on that platform. "I have to tell you, the American people have risen up, and I said this is our first Senate conservative victory because we stood firm, and Twitter reconsidered and they

[continue reading…]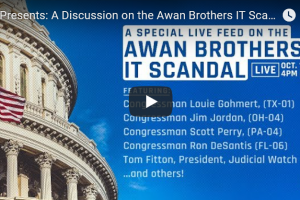 Congressman Gohmert & Jordan On Wasserman-Schultz IT Scandal
GING-PAC endorsed Congressmen Louie Gohmert (R-TX) and Jim Jordan (R-OH), participated in a roundtable discussion for Judicial Watch of the Debbie Wasserman-Schultz IT scandal and data breach. The scandal involves three Pakistani brothers who were hired as IT consultants by Democrats. They appear to have been engaging in espionage and the theft of government data.

[continue reading…]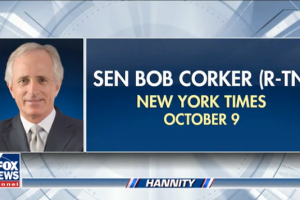 Steve Bannon Calls On Tenn. Sen. Bob Corker To Resign
Tennessee Sen. Bob Corker recently gave an interview to the New York Times and slammed President Trump as an unstable leader who will lead us into World War III. Steve Bannon appeared on "Hannity" last night to call for Corker's immediate resignation from the Senate. Congressman Marsha Blackburn is running for Corker's seat. He's announced

[continue reading…]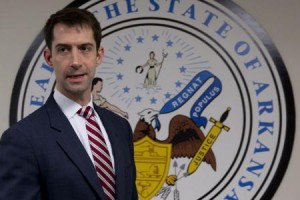 Border Hawks Heap Praise On Trump's DACA Demands
Border hawks praised President Donald Trump's shoot-for-the-moon list of demands as part of any deal to grant legal status to so-called "dreamers," even as Democrats went ballistic. Trump on Sunday released a long list of demands ranging from building a wall to cracking down on "sanctuary cities" to reforming the legal immigration system. He wrote

[continue reading…]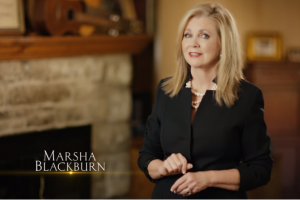 Congressman Marsha Blackburn Running For Corker's Senate Seat
The United States Senate…It's totally dysfunctional and it's enough to drive you nuts. And that's why I've decided to do something about it. I'm Marsha Blackburn. I'm a hard core, card carrying Tennessee conservative. I'm politically incorrect, and proud of it. So, let me just say it like it is: The fact that our Republican

[continue reading…]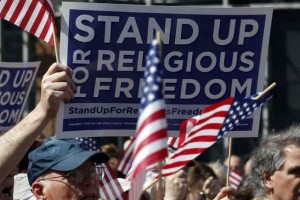 President Trump Issues Religious Freedom Guidance On Obamacare Abortion Mandate
From the Congressional Prayer Caucus Foundation: Last week, President Trump's Department of Justice released its Religious Freedom Guidance. We applaud the clear and robust language used to ensure our religious freedom is protected. As President Trump said, "Faith is deeply embedded into the history of our country, the spirit of our founding and the soul

[continue reading…]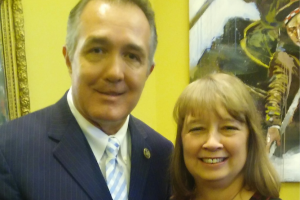 Trump Ready To Sign House-Passed Ban Of Abortions After 20 Weeks
President Donald Trump is prepared to sign a 20-week abortion ban, which the House passed Tuesday evening, if the Senate follows suit. A statement from the White House said the proposed law would promote a "culture of life." Proponents say the measure, prohibiting abortions after 20 weeks of pregnancy, would restrict the procedure at the

[continue reading…]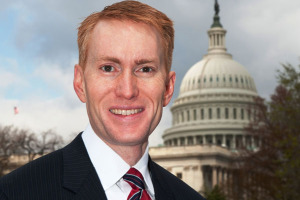 Senator Lankford Joins Senators Graham, Ernst To Introduce Five-Month Abortion Ban
America Is One of Only A Few Nations That Still Allows This Late-Term Abortion CLICK HERE to watch the video WASHINGTON, DC – During a press conference yesterday, Senator James Lankford (R-OK), Lindsey Graham (R-SC), and Joni Ernst (R-IA) introduced the Pain-Capable Unborn Child Protection Act (S.1922), a bill to ban abortion past five months

[continue reading…]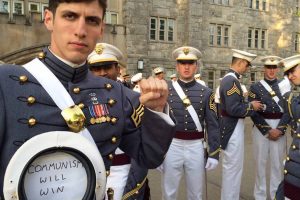 Rubio Demands Communist West Point Grad Pay Back Tuition
The U.S. Army should nullify unabashed communist 2nd Lt. Spenser Rapone's military commission and require him to pay back his tuition costs, Florida Republican Sen. Marco Rubio requested in a Wednesday letter to acting Army Secretary Ryan McCarthy. "I respectfully request the United States Army immediately nullify Rapone's commission and pursue all available disciplinary options

[continue reading…]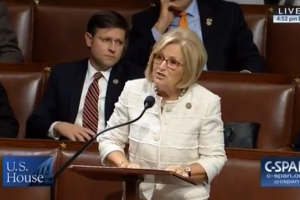 Congressman Diane Black Praises Protection Of Unborn At 20 Weeks
On October 3rd, the U.S. House of Representatives passed the Pain-Capable Unborn Child Protection Act (H.R. 36) by a vote of 237-189, which would end late-term abortions after 20 weeks of pregnancy, when scientists have determined that unborn babies are able to feel pain inside the womb. Congressman Diane Black (R-TN-06), a member of the

[continue reading…]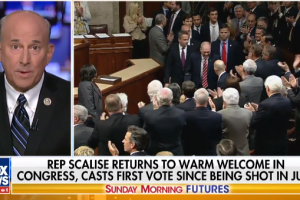 Cong. Gohmert Grateful For Steve Scalise Recovery
Congressman Louie Gohmert (R-TX) describes his joy with the return of House Whip Steve Scalise to the House of Representatives recently. Scalise had been shot by a Bernie Sanders supporter at a practice baseball game in Alexandria, Virginia during the summer. Watch this emotional interview: Watch the latest video at video.foxnews.com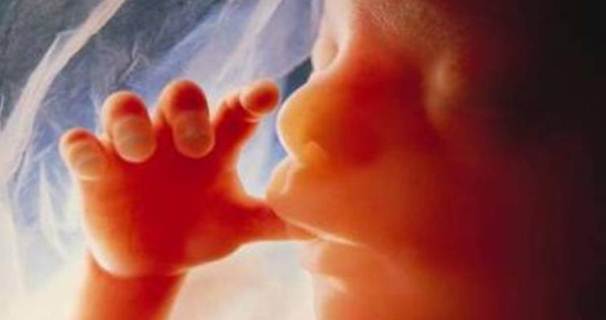 Pro-Life Conservatives Demand Senate Advance 'Pain-Capable'
House Republicans delivered the pro-life movement a key victory Tuesday, voting 237-189 to pass the Pain-Capable Unborn Child Protection Act which bans abortions after 20 weeks. HR-36, sponsored by Rep. Trent Franks (R-Ariz.), makes abortions 20 weeks after conception illegal unless the pregnancy threatens the life of the mother or resulted from rape or incest.

[continue reading…]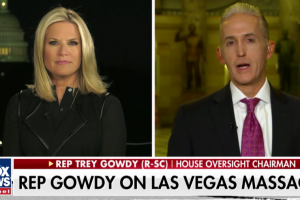 Congressman Gowdy Reacts To Las Vegas Massacre
Congressman Trey Gowdy (R-SC) appeared on "The Story" with Martha MacCallum last night to discuss the horrifying massacre of country music fans in Las Vegas on Sunday evening. The shooter killed 59 and injured 527 others in the largest mass shooting in modern history in America. Watch Gowdy's passionate response: Watch the latest video at

[continue reading…]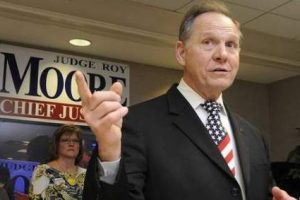 GING-PAC Endorses Judge Roy Moore For Alabama Senate Seat!
Former Alabama Supreme Court Justice Roy Moore easily defeated interim Alabama Senator Luther Strange in last month's GOP primary runoff. Moore had the support of former Trump advisor Steve Bannon, Mike Huckabee, Sarah Palin and social conservatives. Strange was supported by President Trump. Moore's clear victory sends a loud message to GOP anti-Trumper Senators and

[continue reading…]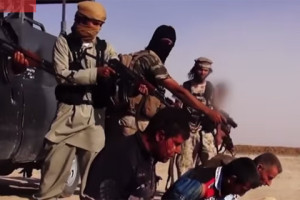 Iraq And Syria Genocide Relief And Accountability Act Hijacked By Neocons
— Aid For Victims Of Genocide Bill Now Blames Russia For Syria's Problems By William J. Murray, GING-PAC Chairman The Iraq and Syria Genocide Relief and Accountability Act of 2017 (HR-390) which passed in the House without one dissenting voice and was supported by many relief agencies and social conservative organizations, has been transformed by

[continue reading…]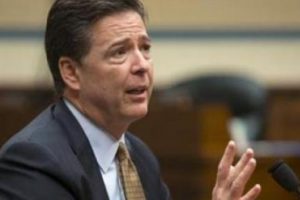 Goodlatte & Judiciary Republicans Renew Call for Second Special Counsel To Address Issues Outside The Scope Of Mueller's Investigation
House Judiciary Committee Chairman Bob Goodlatte (R-Va.) and Judiciary Committee Republicans on September 26 renewed the House Judiciary Committee's request for the appointment of a second special counsel to investigate unaddressed matters that appear to be outside the scope of Special Counsel Robert Mueller's investigation. In July, Republican members of the House Judiciary Committee sent

[continue reading…]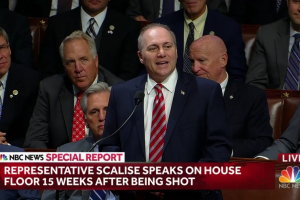 Congressman Scalise Credits God & Prayer For His Surviving Assassination Attempt
House Majority Whip Steve Scalise (R-CA) returned to the House after three months in the hospital after being shot by Bernie Sanders supporter at a charity baseball game practice in Alexandria, Virginia. Scalise immediately credited God for his amazing survival and prayer for his remarkable recovery. He told his colleagues that as he was laying

[continue reading…]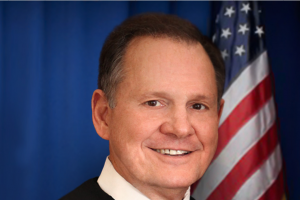 Populists On The Move In Wake Of Establishment Disaster In Alabama
On the same day that challenger Roy Moore over Sen. Luther Strange in a Republican primary runoff for the Senate, Sen. Bob Corker (R-Tenn.) announced he would not run for re-election next year. Political strategist Noel Fritsch said the timing was no coincidence. "Roy Moore got two scalps," he said. Fritsch said Corker, an Establishment

[continue reading…]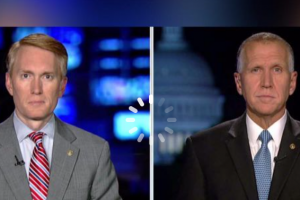 Two GING-PAC Endorsed Senators Explain Fix To DACA Mess
Senators James Lankford (R-OK) and Thom Tillis (R-NC) explain their legislation designed to fix the DACA mess created by former President Barack Obama. Obama's open borders policy resulted in a flood of illegals into the United States, including children. Watch this important interview: Watch the latest video at video.foxnews.com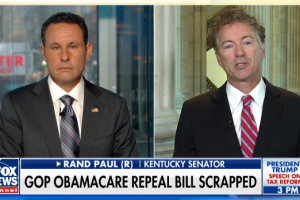 Sen. Paul: Graham-Cassidy Was Fake Repeal Of Obamacare
Senator Rand Paul (R-KY) appeared on Fox News (9/27/17) to discuss the failure of the GOP to bring the Graham-Cassidy Obamacare "repeal" bill up for a vote. According to Paul, the bill was a fake repeal — and he believes there's still a chance to get an actual repeal done. He's been working with President

[continue reading…]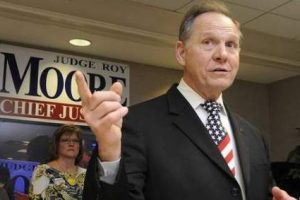 Not Strange: Judge Roy Moore Beats Trump Pick
Roy Moore Former Alabama Supreme Court Chief Justice Roy Moore won a major victory Tuesday in Alabama's special election GOP runoff against interim Sen. Luther Strange, and he's widely expected to win the race for the Senate in December. The Associated Press called the race for Moore just before 9:30 Eastern time. With 82 percent

[continue reading…]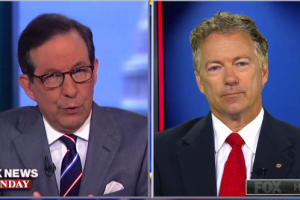 Rand's Message Of Hope As Last-Ditch Obamacare Repeal Effort Fades
The fate of the latest legislative repeal of Obamacare seems likely to fail in the Senate, especially after the Friday announcement of Sen. John McCain (R-Ariz.) that he would vote against the bill known as Graham-Cassidy. Then on Monday night, Sen. Susan Collins (R-Maine) said she would vote against the bill too. There are only

[continue reading…]
Lankford, Tillis & Hatch Introduce The SUCCEED Act: Merit-Based Legislation To Address The Legal Uncertainty Of Undocumented Children
On September 25, Senators James Lankford (R-OK), Thom Tillis (R-NC), and Orrin Hatch (R-UT) introduced the Solution for Undocumented Children through Careers Employment Education and Defending our nation (SUCCEED) Act, a solution to address the legal uncertainty facing undocumented children who were brought to the United States as children.  The SUCCEED Act provides a fair, multi-step

[continue reading…]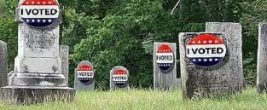 The Heritage Foundation added another round of cases this week to our ever-growing Election Fraud Database. Accounting for these new additions, the database now documents 1,088 proven instances of election fraud, including 949 cases that have resulted in criminal convictions, 48 that have ended in civil penalties, and 75 that have seen defendants enter diversion

[continue reading…]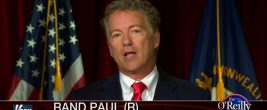 By Senator Rand Paul (R-KY) The biggest threat America faces is not the enemy without but the enemy within. As America's memory of the horrors of socialism fades, some are tempted by the false appeal of socialism.  American youth seem open to the allure of a doctrine that places fairness above merit. American politicians now openly

[continue reading…]

The Heritage Foundation added another round of cases this week to our ever-growing Election Fraud Database. Accounting for these new additions, the database now documents 1,088 proven instances of election fraud, including 949 cases that have resulted in criminal convictions, 48 that have ended in civil penalties, and 75 that have seen defendants enter diversion

[continue reading…]

GING-PAC endorsed Senators Tim Scott (R-SC) and Rand Paul (R-KY) appeared on Fox yesterday to discuss President Trump's tax cut proposals and the political climate in Washington, D.C. It is clear that no matter how good a Trump proposal may be for the American people, Democrats will oppose it, lie about it, and obstruct its

[continue reading…]

Former GING-PAC endorsed Congressman Michele Bachmann (R-MN) spoke at the Values Voter Summit last weekend and explained why the Christian voter was so important in electing President Trump last November. Keep these facts in mind for the mid-terms in 2018. Watch her important speech below:

GING-PAC supported Congressman Trey Gowdy (R-SC) appeared on "Special Report" last night to discuss new revelations about former FBI Director James Comey's decision to free Hillary Clinton from felony charges months before he had completed his "investigation" of her criminal activities. Gowdy politely points out that Comey's explanations for his decision to exonerate her months

[continue reading…]

Former DNC chairwoman Rep. Debbie Wasserman Schultz, D-Fla. Multiple reports have detailed the equipment and nearly $6 million a Pakistani family of IT specialists allegedly took from the U.S. government while running computer networks for numerous congressional Democrats. But that's only money and equipment, says a U.S. congressman who contends that the biggest problem is

[continue reading…]