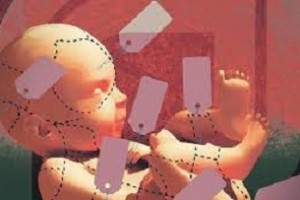 Trump Officials Stand Firm On Pro-Life Stance
In a further demonstration of its commitment to protecting the value of life, the Trump administration this week articulated its opposition to abortion around the globe. "We do not recognize abortion as a method of family planning, nor do we support abortion in our reproductive health assistance," said Jason Mack, the U.S. First Secretary to

[continue reading…]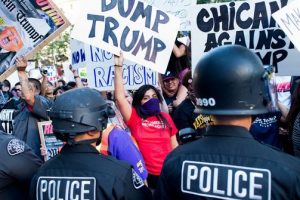 Trump: 'Resist' Movement Has Backfired On Democrats By Turning Off Voters With 'Terrible' Message
President Trump said Sunday that the left's "resist" campaign has backfired on Democrats by saddling them with a "terrible theme" that voters are rejecting. "That's a terrible word. Think of it. Their theme is 'resist.' Their theme should be, 'Let's get together. Envelop. Let's get together,'" Mr. Trump said in an interview aired Sunday on

[continue reading…]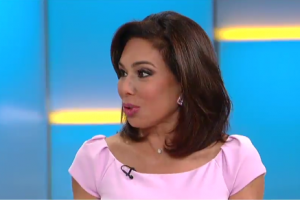 Democratic Party Message: Hate & Destruction
Judge Jeanine Pirro appeared on "Fox And Friends" this morning to discuss Nancy Pelosi and the messaging problem of the Democratic Party. It is her belief that the Democrats have only two messages: hatred and destruction of their political opponents. She went on to discuss President Trump's ambitious plan to arrest and deport MS-13 gang

[continue reading…]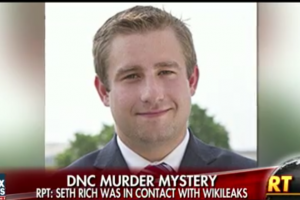 Private Investigators: Seth Rich Murder Evidence Vanishing
Murdered DNC staffer Seth Rich D.C. lobbyist and attorney Jack Burkman WASHINGTON – Several online accounts belonging to murdered DNC staffer Seth Rich have been deleted in recent weeks, according to team of private, nonpartisan investigators working on the case. Attorney and lobbyist Jack Burkman, who is funding the independent investigation, filed an emergency motion

[continue reading…]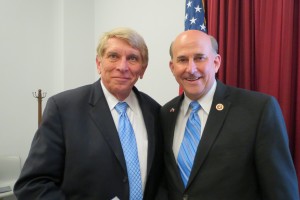 Gohmert Introduces The Parental Notification And Intervention Act
Legislation prohibits abortions on minors if parents have not been notified Rep. Louie Gohmert (TX-01) released the following statement regarding his introduction of the Parental Notification and Intervention Act (H.R. 2956) which would prohibit performing an abortion on anyone under the age of 18 unless the minor's parents have been notified: "Traditionally most Americans have

[continue reading…]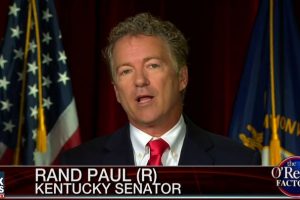 Rand Paul Wants To Make His Fellow Senators Actually Read The Health Care Bill Before They Vote
Senator Rand Paul (R-Ky.) reintroduced his notable "Read the Bills" resolution on Wednesday, which would require bills and amendments to be filed for a minimum of one day for every twenty pages before they can be considered. The resolution would allow members of Congress sufficient time to thoroughly review legislation, while leaving lawmakers room to

[continue reading…]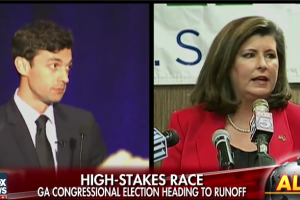 Planned Parenthood Spent $734,000 In Failed Georgia Race
Jon Ossoff lost the House race in Georgia's 6th Congressional District despite receiving nearly three-quarters of $1 million from the Planned Parenthood Action Fund. With $734,000 in campaign contributions, the abortion giant was the second-biggest spender on the Democratic side of the ledger – only trailing the Democratic Congressional Campaign Committee, which poured $4.9 million

[continue reading…]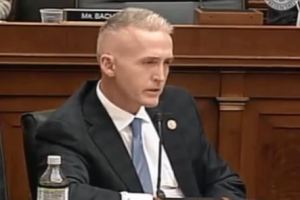 Why Conservatives Put Trust In Trey Gowdy As House's Corruption Fighter
Watch the latest video at video.foxnews.com Conservative leaders say they're confident the new chairman of a House of Representatives panel that targets corruption will dedicate himself to reviewing executive branch actions, including during the Obama administration. Rep. Trey Gowdy, R-S.C., assumed the chairmanship of the House Oversight and Government Reform Committee after his confirmation Tuesday.

[continue reading…]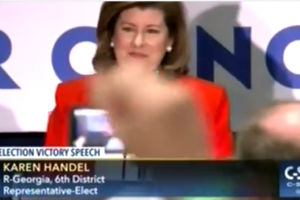 Karen Handel Defeats Jon Ossoff In Georgia Race
SANDY SPRINGS – The high hopes Democrats had of striking a political blow to President Trump in the battle for Georgia's open congressional seat were shattered Tuesday. Republican Karen Handel emerged victorious in the runoff race for the U.S. House seat in Georgia's 6th Congressional District – beating back the "Resistance" movement and defending a

[continue reading…]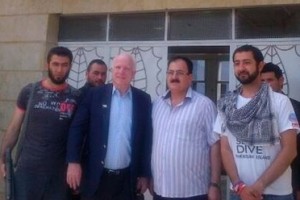 London Terrorist Fought For McCain-Backed Jihadists
Sen. John McCain WASHINGTON – One of the Muslim terrorists who perpetrated the London Bridge attack previously fought in a militia associated with the Free Syrian Army, a group that Sen. John McCain, R-Ariz., has worked tirelessly to arm and support. According to the London Telegraph, terror suspect Rachid Redouane fought first in the Libyan

[continue reading…]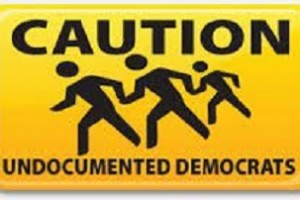 Noncitizen Illegal Vote Number Higher Than Estimated
A research group in New Jersey has taken a fresh look at postelection polling data and concluded that the number of noncitizens voting illegally in U.S. elections is likely far greater than previous estimates. As many as 5.7 million noncitizens may have voted in the 2008 election, which put Barack Obama in the White House.

[continue reading…]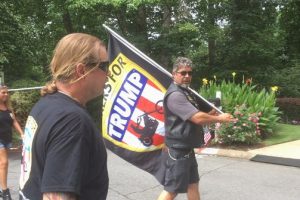 Karen Handel Gets Bikers For Trump Help Before Georgia Election
MARIETTA, Ga. – This neighborhood might have gotten quite a jolt when Bikers for Trump – sporting tattoos galore, black vests and a massive flag with the group's insignia – showed up in this Atlanta suburb to politely ask people to vote for the Republican candidate in this week's special congressional election. At one stop,

[continue reading…]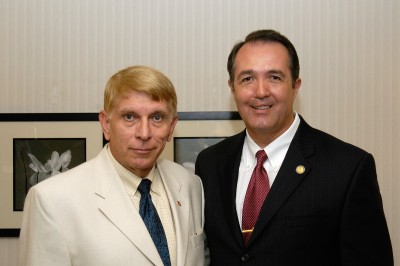 GING-PAC Congressman Franks On Killer's Hit List!
Congressman Trent Franks (R-AZ) is a committed Christian and social conservative whose name was found on killer James Hodgkinson's hit list of those he planned on shooting last week in Alexandria, Virginia. Fortunately, it was only Hodgkinson who died. Franks discussed his brush with death with Martha McCallum on "The Story" last Friday. Watch the

[continue reading…]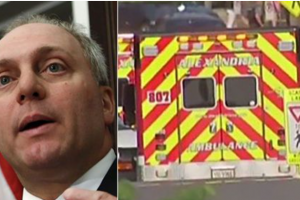 Hodgkinson Carried 'Kill List' Of House Freedom Caucus Members
James Hodgkinson's driver's license, obtained by CNN (Photo: Twitter) James T. Hodgkinson, the progressive Democrat who shot and wounded five people Wednesday at a congressional baseball practice, carried with him a list of Republicans he wanted to assassinate, according to a new report citing sources close to the investigation. Hodgkinson, a 66-year-old home inspector and

[continue reading…]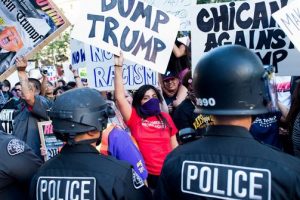 This List Of Attacks Against Conservatives Is Mind Blowing
A wave of liberal rage has marked the last 11 months since the rise and subsequent election of President Donald Trump. Antifa protestors clad in black masks shut down college campuses, destroy property and indiscriminately attack those they disagree with, whether women or the elderly. Meanwhile, CNN fires Kathy Griffin for taking photos with a

[continue reading…]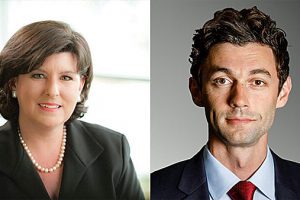 FBI Investigating Death Threats Against GOP House Candidate
Karen Handel, left, is running against Democrat Jon Ossoff to fill a House seat vacated by Tom Price, who left to take a position in the Trump administration. A day after a group of Republican congressmen were shot at by a Democratic activist in Virginia, severely wounding Rep. Steve Scalise, R-La., a GOP congressional candidate

[continue reading…]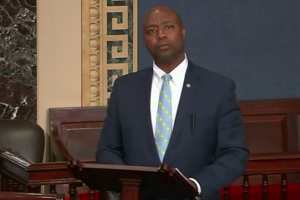 Sen. Tim Scott Reacts Strongly To Democrat Assassination Attack
Senator Tim Scott (R-SC) took to the Senate floor yesterday to react to the attempted killing of GOP legislators at a baseball field yesterday morning. The shooter was a Bernie Sanders supporter and a Trump hater. Watch Sen. Scott's impassioned speech below: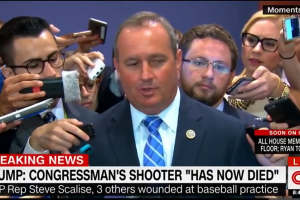 GING-PAC Lawmakers Escape Death From Leftist Democrat Shooter!
Two GING-PAC lawmakers were among those who were under hostile fire yesterday at a baseball field in Alexandria, Virginia. South Carolina Congressman Jeff Duncan actually spoke to the leftist killer before he began shooting at the GOP baseball team early yesterday morning. The killer asked Duncan if those on the field were Republicans or Democrats.

[continue reading…]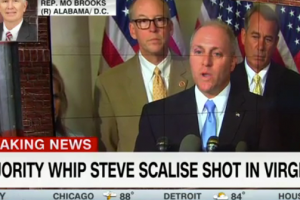 Gunman At GOP Ballgame: 'Are They Democrats Or Republicans?'
Congressman Steve Scalise and at least three others were shot at a baseball practice around 7:09 a.m. Wednesday and several others were reportedly hit by rifle fire at a recreational facility in Alexandria, Virginia. The shooter, a middle-aged white male, is alive and in custody in what was described by police as a "deliberate attack"

[continue reading…]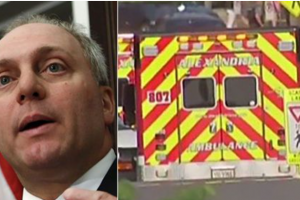 Gunman Targets Congressmen: House Majority Leader Shot
Watch the latest video at video.foxnews.com Rep. Steve Scalise (R-Louisiana) was shot on Wednesday morning. In addition to the House Majority Whip, early reports indicate a Capitol police officer and an aide to Scalise may have been shot. They were attacked during a practice for the upcoming congressional baseball game in Alexandria, Virginia. "Shooting at

[continue reading…]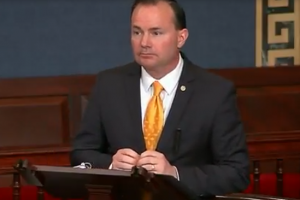 Utah Sen. Mike Lee Exposes Grisly Truth About Planned Parenthood
 Last week, on the Senate floor, Utah Sen. Mike Lee spoke about the undercover videos showing Planned Parenthood officials joking about their sale of fetal body parts. We are posting a video of his speech and including the text below it. Mr. President, Last year the nation was shocked by undercover videos produced by investigative

[continue reading…]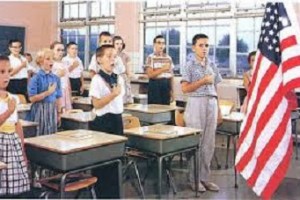 National Motto Case: Atheist Michael Newdow Is At It Again
The following has been reprinted from the Becket religious freedom legal group. Atheist Michael Newdow is once again trying to erase any mention of God from our national currency. He previously worked to remove the words "under God" from the Pledge of Allegiance. He failed. GING-PAC Chairman William J. Murray wrote about Newdow's attack on

[continue reading…]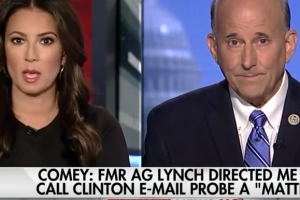 Congressman Gohmert: AG Loretta Lynch Should Be Investigated!
Congressman Louie Gohmert was on a roll over the weekend in discussing the Trump/Comey/Hillary Clinton email scandal and Russian hoax on Fox News. Likewise, Judge Jeanine Pirro put things in perspective over the Democrat witch hunt that is designed to force President Trump from office and destroy the hopes of millions of Americans who voted

[continue reading…]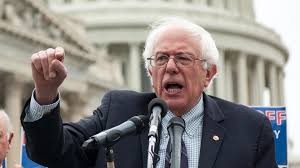 Bernie Sanders Ruled Out Public Service By Christians
An extraordinary exchange took place this past week amid the hysteria surrounding former FBI Director James B. Comey's impending testimony the next day before Congress. Sen. Bernie Sanders, the Vermont socialist who came close to denying Hillary Clinton the Democratic nomination for the presidency, essentially ruled out public service by Christians. Yes, he did. If

[continue reading…]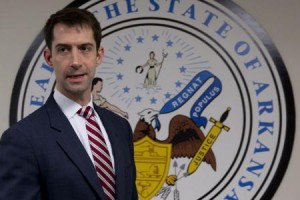 Comey: Memo Leaks Designed To Manipulate Justice Department
Former FBI Director James Comey admitted he leaked memos to a friend, who then leaked certain excerpts of those memos to the media — with the specific intent to provoke the appointment of a special counsel. The remarkable admission came during the former FBI director's testimony to the Senate Intelligence Committee on Thursday. Comey confirmed

[continue reading…]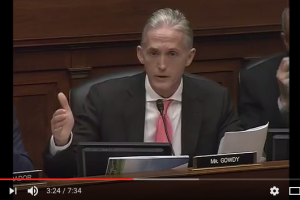 Trey Gowdy Recommended By GOP Steering Committee To Chair House Oversight Committee
The House Republican Steering Committee on Thursday picked Rep. Trey Gowdy to serve as the next chairman of the House oversight committee and replace outgoing Chairman Jason Chaffetz. Mr. Gowdy said in a statement he's "grateful" to the steering committee and the GOP conference for the opportunity to serve. The full Republican conference would have

[continue reading…]
Greg Gianforte To Donate $50,000 To Settle Body-Slamming Case
The newly elected congressman from Montana issued a public and unequivocal apology Wednesday to the reporter whom he body-slammed on election eve. In the letter, Greg Gianforte also promised to donate $50,000 to the Committee to Protect Journalists, explaining that his attack on Ben Jacobs of the Guardian was an unjustified assault on a reporter

[continue reading…]

President Trump said Sunday that the left's "resist" campaign has backfired on Democrats by saddling them with a "terrible theme" that voters are rejecting. "That's a terrible word. Think of it. Their theme is 'resist.' Their theme should be, 'Let's get together. Envelop. Let's get together,'" Mr. Trump said in an interview aired Sunday on

[continue reading…]

Judge Jeanine Pirro appeared on "Fox And Friends" this morning to discuss Nancy Pelosi and the messaging problem of the Democratic Party. It is her belief that the Democrats have only two messages: hatred and destruction of their political opponents. She went on to discuss President Trump's ambitious plan to arrest and deport MS-13 gang

[continue reading…]

Murdered DNC staffer Seth Rich D.C. lobbyist and attorney Jack Burkman WASHINGTON – Several online accounts belonging to murdered DNC staffer Seth Rich have been deleted in recent weeks, according to team of private, nonpartisan investigators working on the case. Attorney and lobbyist Jack Burkman, who is funding the independent investigation, filed an emergency motion

[continue reading…]

Jon Ossoff lost the House race in Georgia's 6th Congressional District despite receiving nearly three-quarters of $1 million from the Planned Parenthood Action Fund. With $734,000 in campaign contributions, the abortion giant was the second-biggest spender on the Democratic side of the ledger – only trailing the Democratic Congressional Campaign Committee, which poured $4.9 million

[continue reading…]

Watch the latest video at video.foxnews.com Conservative leaders say they're confident the new chairman of a House of Representatives panel that targets corruption will dedicate himself to reviewing executive branch actions, including during the Obama administration. Rep. Trey Gowdy, R-S.C., assumed the chairmanship of the House Oversight and Government Reform Committee after his confirmation Tuesday.

[continue reading…]