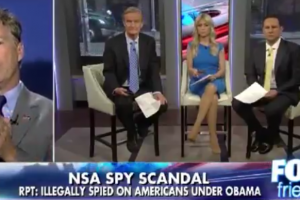 It Turns Out Rand Paul May Have Been Right About The Government Surveilling Him
Remember earlier this month when Rand Paul wondered if the Obama administration had spied on him? Did the Obama admin use warrantless "wiretapping" on other candidates besides @realDonaldTrump? https://t.co/h7rsjvNLHM — Senator Rand Paul (@RandPaul) May 5, 2017 I have formally requested from the WH and the Intel Committees info on whether I was surveilled by

[continue reading…]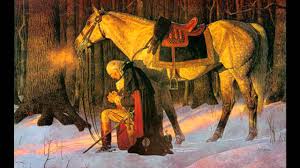 Alert: Congressional Prayer Caucus Posts Legislative Updates
The Congressional Prayer Caucus, co-chaired by Senator James Lankford (R-OK) recently published legislative updates on important bills being considered in Congress. Three of those bills are summarized below. Let your legislator know you support these bills. Child Welfare Provider Inclusion Act Rep. Mike Kelly and Senator Enzi introduced the Child Welfare Provider Inclusion Act (H.R.1881

[continue reading…]
Greg Gianforte Beats Rob Quist In Montana Special Election House Race
Republican Greg Gianforte muscled his way to victory in Montana, overcoming a challenge from Democrat Rob Quist and an election-eve scuffle with a reporter that led to criminal charges being filed against him. Mr. Gianforte defeated Mr. Quist less than 24 hours after he allegedly body-slammed a reporter from Britain's Guardian newspaper and police charged

[continue reading…]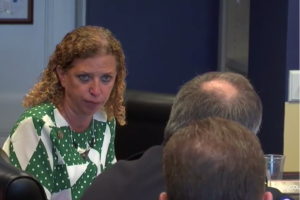 Wasserman Schultz Interfered With Criminal Probe Of Her IT Staffer, Promising 'Consequences' For Capitol Police
Rep. Debbie Wasserman Schultz threatened the chief of the U.S. Capitol Police with "consequences" for holding equipment that she says belongs to her in order to build a criminal case against a Pakistani staffer suspected of massive cybersecurity breaches involving funneling sensitive congressional data offsite. The Florida lawmaker used her position on the committee that

[continue reading…]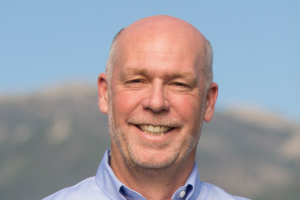 Greg Gianforte Accused Of Body Slamming Guardian Reporter
As Republicans wrestled with the latest analysis of their health care proposal, a reporter claimed Wednesday that Greg Gianforte, the Republican in Thursday's special election for Montana's empty House seat, took more immediate action – by body-slamming him. Mr. Gianforte was charged with misdemeanor assault. Gallatin County Sheriff Brian Gootkin made the announcement shortly before

[continue reading…]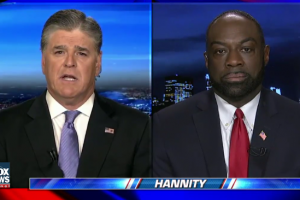 BIG LIST Of People Who Smell A Rat In Seth Rich Case
Murdered DNC staffer Seth Rich Some big names in media and politics are demanding to know: Why won't anyone thoroughly investigate the mysterious murder of Democratic National Committee staffer Seth Rich and its possible connection to DNC emails leaked to WikiLeaks during the 2016 presidential campaign? "He's been killed, and apparently nothing serious has

[continue reading…]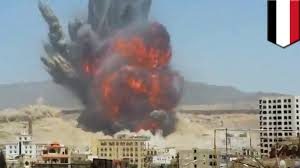 Sen. Paul Vows To Force Vote Over Saudi Arms Deal
Senator Rand Paul (R-KY) is a supporter of President Trump in his efforts to deal with Islamic terrorism, but isn't supporting his multi-billion dollar arms deal with Saudi Arabia. Paul has vowed to force a vote in the Senate over this arms deal. He recently gave Breitbart an exclusive interview explaining why. According to Paul:

[continue reading…]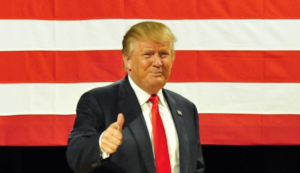 How Left Is Trying To Pull Off Coup Against Trump
WASHINGTON – The formula for a de facto coup against President Trump is pretty simple and it's happening before our very eyes, according to one of the nation's top scholars and most esteemed political analysts. And evidence for that theory is backed up by equally renowned political observers. This is how it works, according to

[continue reading…]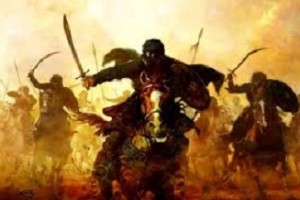 Tom Cotton: Muslim Leaders Need To Put An End To Extremism In Their Faith
Sen. Tom Cotton said Tuesday that he agrees with President Trump that Islamic leaders need to take responsibility for extremism in their faith. "I strongly agree with President Trump's speech in Saudi Arabia to Arab leaders," Mr. Cotton, Arkansas Republican, said on "The Hugh Hewitt Show." "It's ultimately going to have to be Arab and

[continue reading…]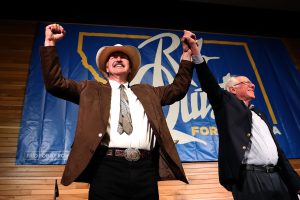 Montana Special Election Race Tightening Slightly
Roll Call is reporting that the Montana special election on May 25 is tightening up as GOP candidate Greg Gianforte goes against Bernie Sanders clone Rob Quist. Quist, whose claim to fame is being a cowboy poet who plays at nudist camps, is the darling of the Democratic Party. Socialist Sen. Bernie Sanders has campaigned

[continue reading…]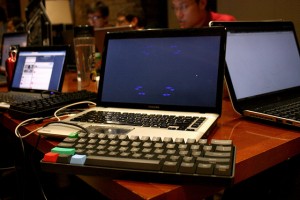 House IT Aides Fear Suspects In Hill Breach Are Blackmailing Members With Their Own Data
Congressional technology aides are baffled that data-theft allegations against four former House IT workers – who were banned from the congressional network – have largely been ignored, and they fear the integrity of sensitive high-level information. Imran Awan and three relatives were colleagues until police banned them from computer networks at the House of Representatives

[continue reading…]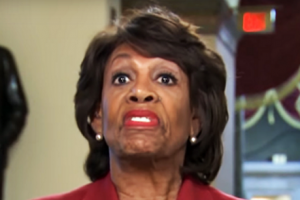 Trump Vs. Waters: Who Should Be Impeached?
Almost from the moment President Donald Trump recited the oath of office, Rep. Maxine Waters, D-Calif., began a quest for Trump's impeachment. But given Waters' record of 26 years in Congress (plus a prior 14 years in the California State Assembly), she should worry far more about the possibility of her own impeachment for leadership

[continue reading…]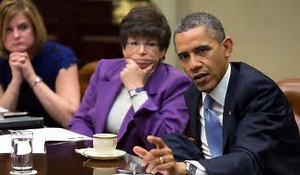 Fmr. Asst. FBI Director: 'Professional Team Of Subversives' Out To Get Trump
Former FBI Assistant Director James Kallstrom said President Donald Trump's administration is "fighting a very professional team of subversives" who "are not going to quit" and are out to bring down the president, during an interview Wednesday on "The Laura Ingraham Show." Kallstrom said the administration is combatting a highly coordinated "resistance" that is "probably

[continue reading…]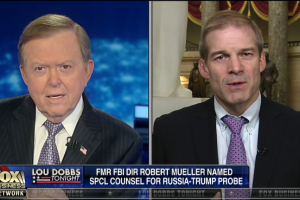 GING-PAC Newsmaker: Rep. Jim Jordan On Russia/Trump Probe
Ohio Congressman Jim Jordan appeared on Fox Business Network last night with Lou Dobbs to discuss James Comey's leaked email, the appointment of a special counsel to investigate phony "Russia" collusion charges, the unresolved IRS targeting scandal and much more. Watch this important exchange between Dobbs and Jordan — who is a very effective member

[continue reading…]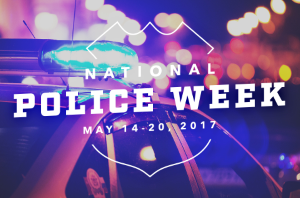 Bills Supporting Law Enforcement Up In The House 
By Congressman Bob Goodlatte (R-VA) Every day, federal, state, and local law enforcement officers around the country protect their fellow citizens from harm, keep the peace, and carry out justice. As they serve and protect us, we have a duty to ensure they have the tools needed to do their jobs and that our laws

[continue reading…]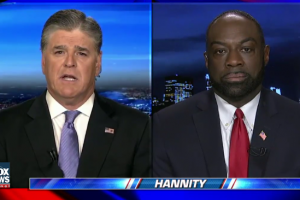 Murdered DNC Staffer Reportedly Sent 40,000 E-Mails To WikiLeaks
Watch the latest video at video.foxnews.com Seth Rich, the Democratic National Committee staffer found murdered last July in Washington, D.C., leaked over 44,000 emails to WikiLeaks prior to his death, according to a Fox News report. "I have seen and read the emails between Seth Rich and WikiLeaks," an unnamed federal investigator told Fox News.

[continue reading…]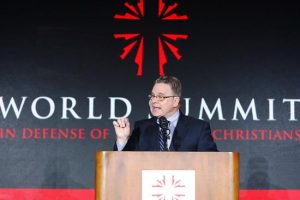 Congressman Smith Addresses World Summit In Defense Of Persecuted Christians
U.S. Rep. Chris Smith addressed the World Summit in Defense of Persecuted Christians on May 12 at the Mayflower Hotel in Washington, DC. Excerpts of his remarks:  Thirty-seven years ago during my first term in Congress, I read Tortured for Christ by Romanian pastor Richard Wurmbrand.    As so many of you know, it is

[continue reading…]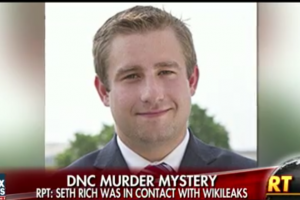 DNC Staffer — Victim Of Political Assassination?
Rod Wheeler, a former DC police detective and Fox News analyst has just dropped a bombshell about the murder of DNC staffer Seth Rich last summer in Washington, D.C. Rich's murder was suspicious yet police determined it was the result of a botched robbery. No items were stolen from his body, however. There were then

[continue reading…]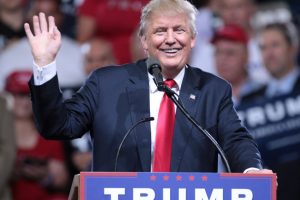 Trump Praised For Expanding Protections For Unborn
(photo courtesy DonaldJTrump.com) Some of America's biggest pro-life organizations are praising the Trump administration for a huge expansion in protections for the unborn worldwide through an order Monday that amplified the Mexico City policy. The policy, which Trump reinstated just about as soon as he became president, banned the expenditure of U.S. tax funds for

[continue reading…]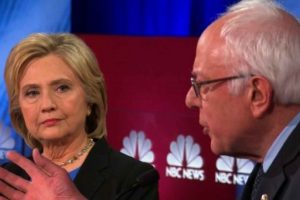 Media Blacks Out Coverage Of Suit Against The DNC
While the mainstream media have been doggedly and extensively covering any narrative that casts President Donald Trump in a negative light, there is one story the reporters and pundits largely have spurned: the lawsuit looming over the Democratic National Committee alleging it favored former Democratic presidential nominee Hillary Clinton over Vermont Sen. Bernie Sanders. The

[continue reading…]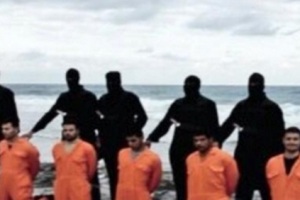 Congressional Prayer Caucus Members Stand Together On Religious Liberty
From the Congressional Prayer Caucus Foundation: Members of Congress are standing together as front line defenders of faith in our nation's capital. Congressional Prayer Caucus Co-Chair, Senator James Lankford, Senator Rubio and Senator Coons introduced a timely bipartisan Resolution to ensure America's commitment to promote religious freedom and condemn persecution based on faith. Read excerpts from

[continue reading…]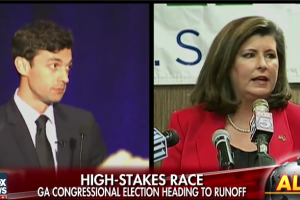 Politics Or Romance: Georgia Democrat Proposes To Longtime Girlfriend
When's the best time to propose to your longtime — very longtime — girlfriend? Well, for one Democrat running for Congress, the time is just before a June 20 special election. "So when are you going to marry her?" asked CNN's Alisyn Camerota. During the special election in Georgia to replace Rep. Tom Price (R-Ga.),

[continue reading…]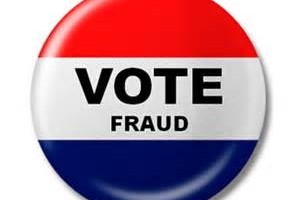 DOJ Whistleblower: Obama Years Were 'Wild West' Of Voter Fraud
Former President Obama casts his ballot in 2012 election The Trump administration announced the creation of a new commission Thursday that is tasked with studying the scope of voter fraud and voter suppression in the United States, a move that a former Justice Department attorney says is long overdue after eight years of voter fraud

[continue reading…]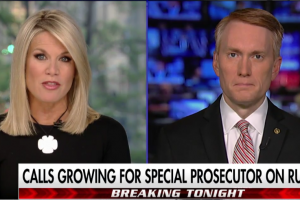 GING-PAC Newsmaker: Sen. Lankford On Russia/Election Probe
Senator James Lankford (R-OK) appeared on "The Story" on Fox News yesterday to discuss his role in investigating any Russian influence in the 2016 presidential election. He noted that the FBI is continuing its investigation as well. The Senate probe has gone on for five months so far and no evidence has surfaced showing that

[continue reading…]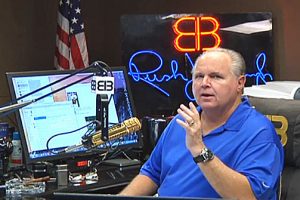 Limbaugh: Democrats 'Ripe For Being Smoked For Generations!'
Rush Limbaugh Just hours after President Donald Trump fired FBI Director James Comey – and the left went ballistic – talk-radio superstar Rush Limbaugh warned Republicans: "The last thing you should do is find anything in common with the Democrats on this." Resist the urge to join the left in piling on Trump, Limbaugh advised,

[continue reading…]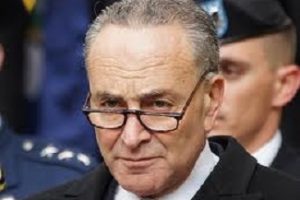 Democrats Wanted Comey Fired — Until Tuesday
Few Democrats suffered such severe political whiplash over the firing of FBI Director James Comey as Senate Minority Leader Chuck Schumer (D-N.Y.). Over the course of just a few months, Schumer has shifted wildly on the FBI director. The Democratic leader heaped praise on Comey for decisions that benefitted Democrats and tried to damn Comey

[continue reading…]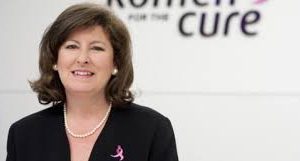 Karen Handel Enjoys Support Of President Trump
Social conservative candidate Karen Handel appeared on Fox News recently to discuss her campaign for Tom Price's seat in Georgia and the support that President Trump has given her in this race. Her opponent is an Obama/Hillary clone who formerly worked for two radical leftist Congressmen in Georgia. Watch the latest video at video.foxnews.com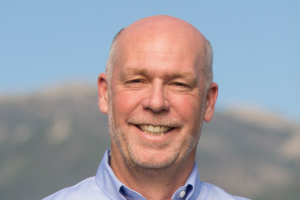 Greg Gianforte Says Rob Quist Is 'Nancy Pelosi In A Cowboy Hat'
Republican Greg Gianforte called his opponent in Montana's special election a "Nancy Pelosi in a cowboy hat" on Monday. The businessman, who ran for governor unsuccessfully in 2016, said on Fox News that money from outside the state was pouring into this race from those that are out of touch with Montana's politics, including his

[continue reading…]

The Congressional Prayer Caucus, co-chaired by Senator James Lankford (R-OK) recently published legislative updates on important bills being considered in Congress. Three of those bills are summarized below. Let your legislator know you support these bills. Child Welfare Provider Inclusion Act Rep. Mike Kelly and Senator Enzi introduced the Child Welfare Provider Inclusion Act (H.R.1881

[continue reading…]

Republican Greg Gianforte muscled his way to victory in Montana, overcoming a challenge from Democrat Rob Quist and an election-eve scuffle with a reporter that led to criminal charges being filed against him. Mr. Gianforte defeated Mr. Quist less than 24 hours after he allegedly body-slammed a reporter from Britain's Guardian newspaper and police charged

[continue reading…]

Rep. Debbie Wasserman Schultz threatened the chief of the U.S. Capitol Police with "consequences" for holding equipment that she says belongs to her in order to build a criminal case against a Pakistani staffer suspected of massive cybersecurity breaches involving funneling sensitive congressional data offsite. The Florida lawmaker used her position on the committee that

[continue reading…]

Senator Rand Paul (R-KY) is a supporter of President Trump in his efforts to deal with Islamic terrorism, but isn't supporting his multi-billion dollar arms deal with Saudi Arabia. Paul has vowed to force a vote in the Senate over this arms deal. He recently gave Breitbart an exclusive interview explaining why. According to Paul:

[continue reading…]

Sen. Tom Cotton said Tuesday that he agrees with President Trump that Islamic leaders need to take responsibility for extremism in their faith. "I strongly agree with President Trump's speech in Saudi Arabia to Arab leaders," Mr. Cotton, Arkansas Republican, said on "The Hugh Hewitt Show." "It's ultimately going to have to be Arab and

[continue reading…]